What's your story?
Like any nurses, I love to poke into the lives of vulnerable people. Not because we are bullies but for the fact this group of folks needs the most support , love and attention. I started being immersed in the Nursing industry about 14 years old ago and never looked back. Today , I am the founder of WhiteAngel Caregivers Consultancy Pte Ltd set up to help caregivers manage patient care at home, a place I believe care can be better than any institution.
What excites you most about your industry?
Healthcare is a need in everyone's life. As age catches up, diseases creep into our life and we need healthcare support as much as we need food. And because it is inevitable, this will not be a sunsetting business. And the best part of it is being able to make money while helping and caring at the same time.
What's your connection to Asia?
I am born Asian , lived in Singapore all my life. I grow up eating, living and breathing the Asean way..
Favourite city in Asia for business and why?
Definitely Singapore. Our government support here for entrepreneurs is amazing. From small medium business to multi- national companies, it is one of the easiest countries to start a business. In Singapore almost everyone knows someone who is or had been self employed before. In my family, from my grandfather to my father, they used to run their own company. I supposed that was part of the reason why I am an entrepreneur now.
What's the best piece of advice you ever received?
The best piece of advice I had ever received came from my personal experience as a child, though teenagehood and into adulthood. The same lesson I learnt and apply up to this day. At 10 years old, I learnt to live with my brother alone. In my teens, I started to work early while studying so that I need not take money from my dad. So my journey went on and through these years, the one advice that I remind myself all the time is 'never to rely on someone else for anything but to be independent and self sufficient.' Without this reminder, I would not have been able to go through the toughest years I had.
Who inspires you?
Definitely Mr Lee Kuan Yew. He is not only a prime minister,a politician, a great leader but also a very successful entrepreneur who turned a third world country in South East Asia into a first world country known across the globe in a short 40 years. I admire his courage to do the impossible, his determination to carry out his promises and his wisdom in bridging our nation through allied ties.
What have you just learnt recently that blew you away?
Successful people could be one of the laziest people on earth. At a recent comedy night, Russell Peter, a very famous stand up comedian confessed how much he hated waking up early for work so he worked on looking for a job that allow him to laze most of the time and earn good money at the same time. And indeed if you have paid to watch him, you would be amazed how an ordinary man could bring a revenue of millions in just 3 sessions of a 2 hours show
If you had your time again, what would you do differently?
Absolutely not! I love every moment now and never regretted one moment of my life. At one point I did wonder how would life be if I had studied better and landed myself in the law firm or as a doctor but quickly I know that if I had done so, I would never be able to experience all that I did and would never
How do you unwind?
The best thing I get on a daily basis is my dose of caffeine. After a hard day at work, all I wished for is 'Kopi Si' also known as coffee with milk & sugar. Music plays an important role in helping me stay calm too. I remember some days when things gets rough, I would either hit the loud music to shake out my mood or tune into classical or gospel songs to help me soothe my spirits. Who can live without music?
Favourite Asian destination for relaxation? Why?
Thailand beach. Firstly, Thais are great people and I always feel safe in their country. Secondly, they have beautifully relaxing villa that are really affordable and complete. Last but not least, good food. Alright, I am salivating already.
Everyone in business should read this book:
Good To Great by Jim Collins. There are so much research put into writing this book that is too good to be missed. Ever wondered how some small companies made it big overnight while other big organisations flopped in the hands of an employee? Be awed by this book of management strategies.
Shameless plug for your business:
WhiteAngel Caregivers Consultancy has helped over 1,000 families managed with the homecoming of a patient through caregivers' training and home facilities built up. Established in 2010, WhiteAngel won the inaugural Young Entrepreneur Award in Singapore and have been featured various times for her social cause and rising business.
How can people connect with you?
Write to me at [email protected]
Hotline 6100 1701
—
This interview was part of the Callum Connect's column found on The Asian Entrepreneur: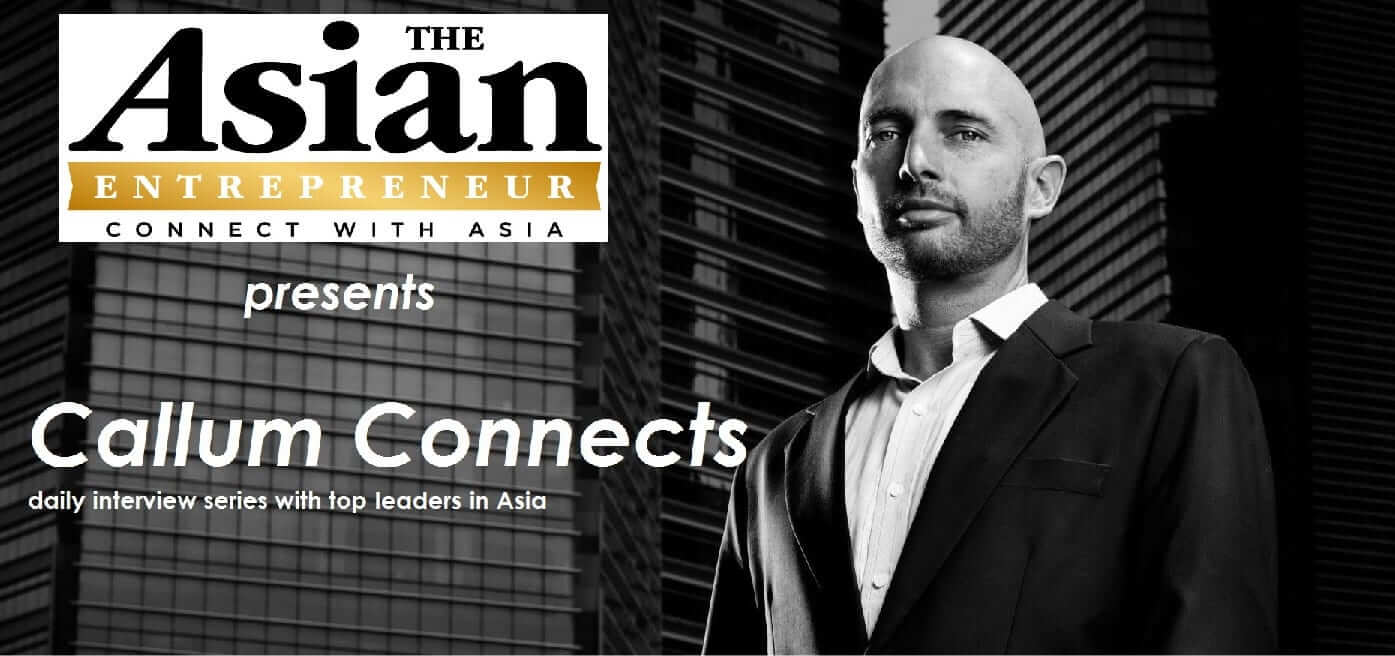 Callum Laing invests and buys small businesses in a range of industries around Asia.  He has previously started, built and sold half a dozen businesses and is the founder & owner of Fitness-Buffet a company delivering employee wellness solutions in 12 countries.  He is a Director of, amongst others, Key Person of Influence.  A 40 week training program for business owners and executives.
Take the 'Key Person of Influence' scorecard <http://www.keypersonofinfluence.com/scorecard/>
Connect with Callum here:
twitter.com/laingcallum
linkedin.com/in/callumlaing
Get his free 'Asia Snapshot' report from www.callumlaing.com