What's your story?
I was born and raised in a suburb of Hamburg, Germany. I always saw the school as something necessary, but not really as something enjoyable. When I was 15 I used my free time to import memory cards directly from the manufacturers in China. I used eBay to sell the cards to customers all over Europe far below the prices in the retail stores. I guess about that time I knew I wanted to work in an international orientated business.
Today I am the Managing Director and Co-Founder of Marketing Bear Co., Ltd. A marketing consultancy focusing on unique strategies to boost the brand awareness of our clients. It is also the business behind White Card Asia, a social deal platform for expatriates and tourists in Bangkok.
What excites you most about your industry?
Telling someone that I am in the Marketing industry, can almost mean anything. That is exactly what I like about this great industry. It is so versatile that it keeps surprising and amazing me every single day. Whenever I have a couple of spare minutes I read through the latest marketing trends. Almost every time I learn fantastic new ideas and strategies. I especially enjoy to interconnect all different ways of marketing to one straight forward strategy. It somehow reminds me of my childhood, when I used to play with Lego. Each single brick is not interesting until you connect and build something impressive with them. The ongoing requirement for creativity and passion is exactly what I love about Marketing.
What's your connection to Asia?
During my study, another student became a very good friend of mine, who happens to be half Thai. I was always thinking about doing a semester abroad. Not just to broaden my international experience, but also to get more confident in Business English. Honestly, I actually thought of the USA or Australia as possible countries for this particular semesters. Luckily my friend was able to convince me to give Thailand a try. After that, one thing lead to another. I was doing first an internship in Bangkok, then got taken over by the very same company. After that I had the chance to work in a managerial position with an Australian publishing company in Bangkok, until almost two years ago when I started my own startup.
Favorite city in Asia for business and why?
A while ago I would probably say Bangkok. Its fantastic geographical location, its multicultural citizens and flourishing economy made it to one of the most interesting capitals in the world. However, due to the ongoing political situation, Bangkok became economically far more risky, especially for new businesses. At the moment we can only hope that there will be a political solution found that lasts and brings Bangkok back on its great path. Therefore, I would currently see Singapore as the most interesting city in Asia. It is also part of the soon to be opened ASEAN Economic Community and offers a lot more stability and security. But in the end it always depends on the product and on the kind of business. There is no perfect city in the world.
What's the best piece of advice you ever received?
A good friend of mine told me once that if you want to become professional in any kind of discipline, you have to give it all the passion and energy you have and once you learned every single element of your profession, success will almost come by itself. These words are still in my head and I try to live up to it everyday. Even though I believe that you are never done with learning and there are always new aspects to explore.
Who inspires you?
Almost every underdog business, which managed to get ahead the competition. Most recently I am reading a lot about Jack Ma, the founder of Alibaba. I really admire his way of doing business. Bringing something to live, when everyone else thinks it is going to fail, is a really inspiring process. Beside of that I am following a lot of major business leaders like Tim Cook, Richard Branson and many more. I believe that learning from successful people and especially their ways to success, including their failures, can help to do a less mistakes in business and life.
What have you just learnt recently that blew you away?
Just a few weeks ago, I came across some global statistics about mobile internet usage. I was really impressed by the numbers of the users in Thailand. The average user spends 4.06h in the  internet with a smartphone or tablet. Considering that many Thais work from 09:00am – 06:00pm, there is not a lot room for offline media. That really questions to use offline Marketing in Thailand, at least for the younger generation.
If you had your time again, what would you do differently?
Well, if my todays I could talk to my past I, I would probably do a lot less mistakes in business. However, I believe that these mistakes and the necessary solutions helped me to be where I am today.
How do you unwind?
With my family and friends. Unfortunately I have very limited time to spent some quality hours with the people I love. That is why I enjoy every single moment with them. Sometimes we do a quick weekend trip, other times my friends and I go and play Squash. I think it is very important to have a group of people around you, who back you up and help you through some rough times.
Favorite Asian destination for relaxation? Why?
Definitely Chiang Rai/ North of Thailand. I really enjoy the clean air, the mountains and the alternative life style. You can reach almost anything with a motorbike and the nature is just breathtaking. Quite close to Chiang Rai is the Phu Chi Fa Forest Park. If you have the chance, go there for the sunrise. It is one of the best scenes I have ever seen.
Everyone in business should read this book:
The Dream Manager – By Matthew Kelly. It is a fantastic book about employee engagement with proven examples. I think that famous and especially fun businesses like Apple or brands like Nike might have less engagement problems than other businesses. They can effort a great working environment and good salaries. Now this book explains how you can achieve the same or even better environment with an unattractive and ordinary facility cleaning service. It is definitely a motivation and inspiration to all team leaders out there.
Shameless plug for your business:
Marketing Bear Co., Ltd. is the little different Marketing Consultancy. With our product White Card Asia, we offer expatriates and travelers exceptional deals at the best places in Bangkok, while providing affordable Marketing solutions to our partner businesses. Beside of White Card Asia, our team consists of fantastic graphic designers, web developers, sourcing and PR strategists, who would love to push your brand to the next level with out of the box Marketing strategies.
www.marketingbear.com
www.whitecardasia.com
How can people connect with you?
I am always happy to connect with new people on LinkedIn. Otherwise everyone is welcome to send me an email to [email protected]
—
This interview was part of the Callum Connect's column found on The Asian Entrepreneur: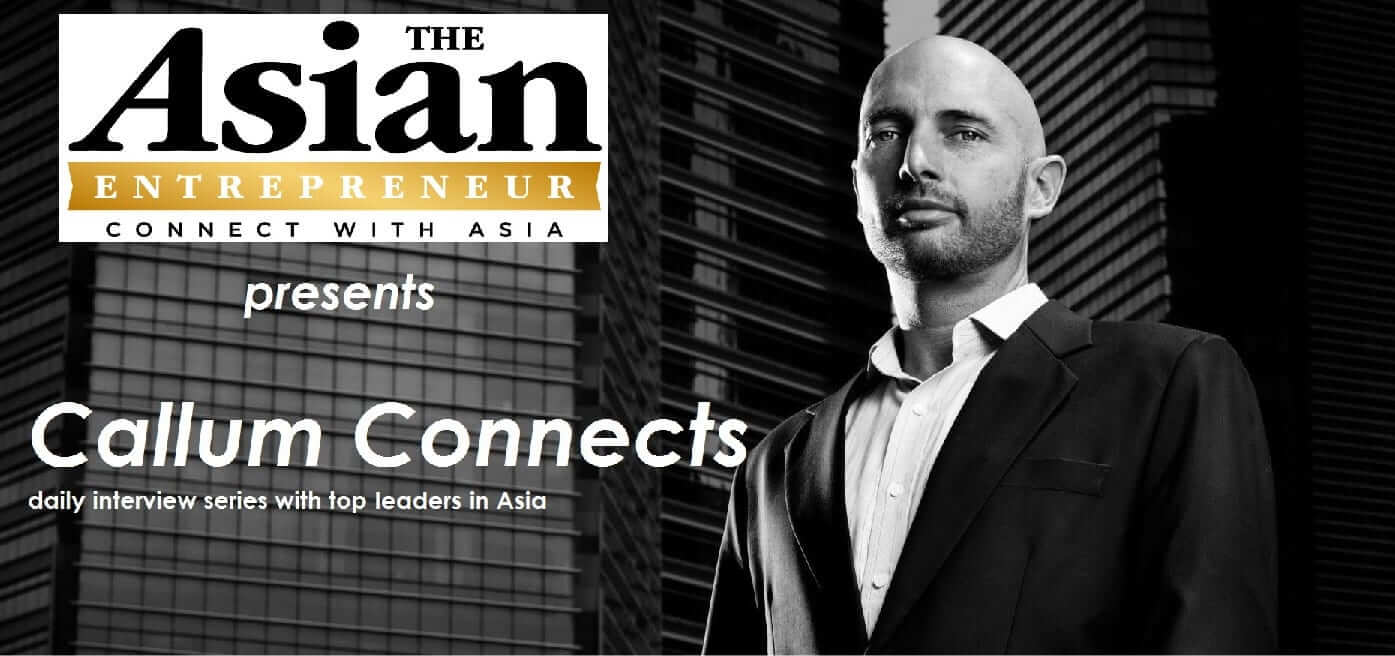 Callum Laing has started, built, bought and sold half a dozen businesses in a range of industries across two continents. He is the owner of Fitness-Buffet a company delivering employee wellness solutions in 11 countries and he is also the CEO of Entrevo Asia, a company that runs 40 week Growth Accelerator programs.
Take the 'Key Person of Influence' scorecard <http://www.keypersonofinfluence.com/scorecard/>
Connect with Callum here:
twitter.com/laingcallum
linkedin.com/in/callumlaing
Get his free 'Asia Snapshot' report from www.callumlaing.com