Jasmine saves her clients time and effort when doing kitchen fit outs with her biz Stone Amperor.
What's your story?
I started working in the industry in 2003. I was in a marble and granite supplier company for 5 years. Even though I left the company, I still had customers calling me for my services. I referred them back to my previous company but they refused to because they loved the fast response service that I offered. I realised that customers do look at prices, however most of them prefer quality over quantity. Thus I have decided to establish a sole proprietor company also known as 78 Degrees which later rebranded as Stone Amperor in 2014.
What excites you most about your industry?
The kitchen countertop industry is a very confusing market. There are many brands, materials and prices to choose from. What excites me the most is my ability to help clients choose the best materials and brands within their budgets, whilst saving them time and effort.
What's your connection to Asia?
I have been in Asia all my life and I love Asia. No matter where you go there is no place like home.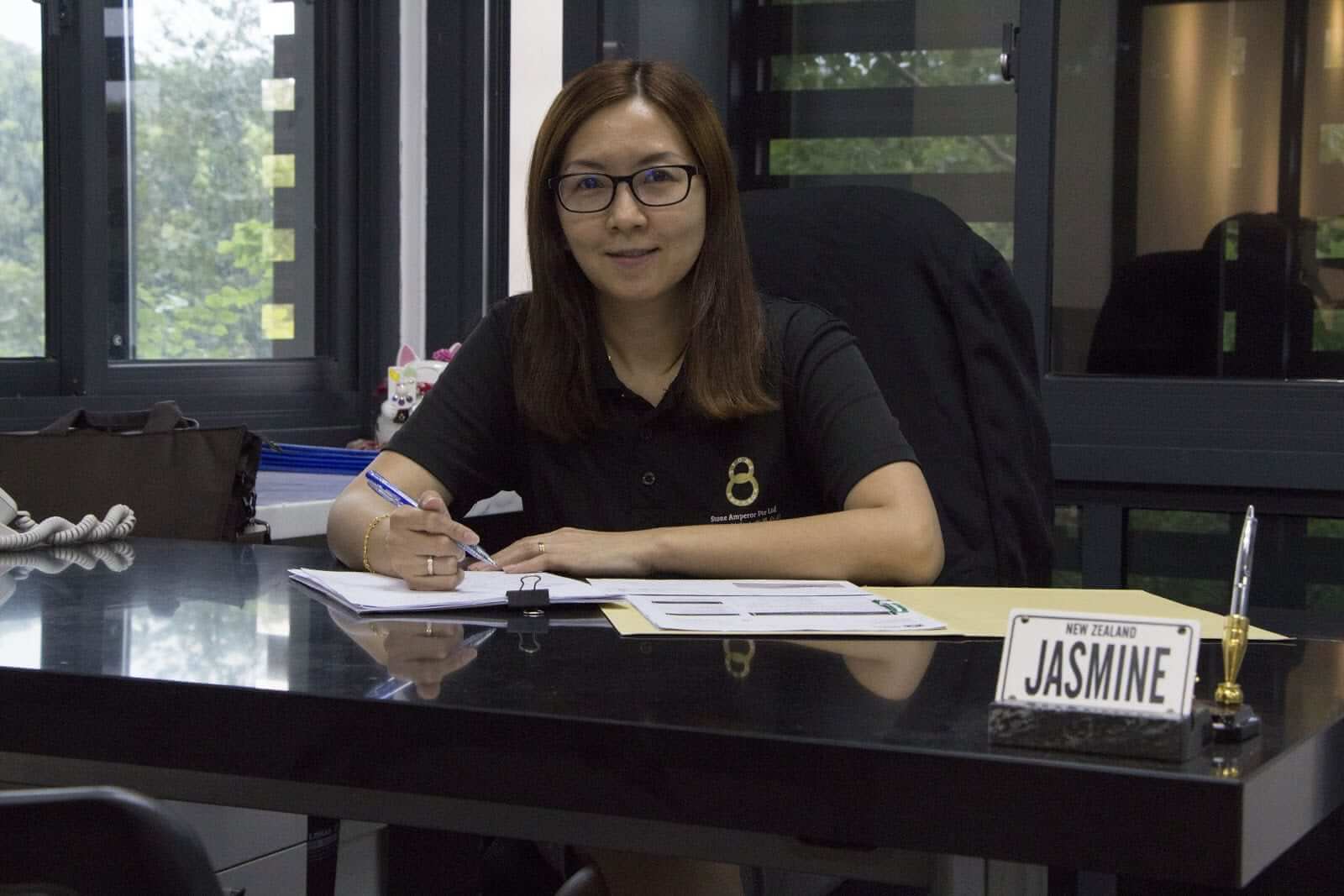 Favourite city in Asia for business and why?
I love Singapore. This is because Singapore has always been a stable country and it is great for doing business. However as it is a small country, it can be really competitive. I believe that if just do your best and give your best to your customers, you can overcome this.
What's the best piece of advice you ever received?
"Take actions. Learn and improve continuously. An idea without action is just a dream." This was really good advice that I received from my partner.
Who inspires you?
A very down to earth billionaire from Malaysia, Robert Kuok
What have you just learnt recently that blew you away?
Property is the foundation of every business.
If you had your time again, what would you do differently?
Own instead of renting property for my business.
How do you unwind?
I enjoy going shopping, watching movies and hanging out with friends. I am quite a simple being.
Favourite Asian destination for relaxation? Why?
I love going to Taiwan as I love the culture there. Everyone is so polite and the weather is great.
Everyone in business should read this book:
Sun Tzu, Art of war
Shameless plug for your business:
Perfect top, Perfect price, Perfect life from Stone Amperor
How can people connect with you?
Email me at [email protected]
Twitter handle?
@StoneAmperor
—
This interview is part of the 'Callum Connect' series of more than 500 interviews
Callum Laing is an entrepreneur and investor based in Singapore. He has previously started, built and sold half a dozen businesses and is now a Partner at Unity-Group Private Equity and Co-Founder of The Marketing Group PLC. He is the author two best selling books 'Progressive Partnerships' and 'Agglomerate'.
Connect with Callum here:
twitter.com/laingcallum
linkedin.com/in/callumlaing
Download free copies of his books here: www.callumlaing.com