Jonathan is creating one of the most exciting communities of small business owners here in Singapore.  Having watched what he has built over the past couple of years, I am very excited to see where he takes it over the coming years.  If you are thinking of opening an office in Singapore, checking out Collective Works must be your first priority!
What's your story?
I'm a lifelong expatriate. I was born in Europe but moved overseas when I was very young. I have since lived on three continents but spent 20 years in the Middle East. It is a thriving part of the world that has undergone phenomenal change in the past thirty years. That palpable sense of progress changes societies – it makes people optimistic and hopeful for the future. I think that's why I enjoy living and working in Singapore where there continues to be even more rapid progress.
What excites you most about your industry?
Living as an expat means I understand more than most the importance of community: When you move frequently or live in a third-culture environment you constantly lose people from your life. That puts you in the position of needing to rebuild and reconnect more than most.
Architecture is a powerful influence on wellbeing and from a young age that fascinated me. What excites me most now is what happens at the confluence of community and great design because you are putting people into such a resource rich environment. With talented people, in a space designed to enable you and simplify running a business we become a serious catalyst for many of our clients.
What's your connection to Asia?
On the face of it I have no explicit connection to Asia other than my business. What you can't see is the resonance I feel with the drive for progress and achievement that can be felt here. There is an energy in Asia that you don't get anywhere else, that's why I choose to live and work here.
Favourite city in Asia for business and why?
That would be Singapore. Singapore is a well-known and respected business hub. It is well positioned in the region, it has a stable currency, a British legal structure and English is the national language. Combine those factors with a government that actively encourages entrepreneurship and the well-educated population and you have a great environment for business.
What's the best piece of advice you ever received?
"A DIY mentality will kill your business." It's profound on a number of levels and as a perfectionist it was a difficult lesson to learn. It speaks to your perspective and vision – if you always look inside your business you can never look ahead, so you can't lead. It speaks to trust – if you can't trust people to help you, you will never move forward. And, it speaks to humility – if you always think you are the best person for the job then your ego blinds you to other's abilities. To summarise, the antithesis of a DIY mentality is to look forward, trust, embrace your team and focus people on their strengths.
Who inspires you?
I draw inspiration from a lot of people. Steve Jobs, Jonathan Ive and Ingvar Kamprad are all people I admire for their commitment to bringing the highest levels of design to the masses. Intrinsic in all three is an understanding of human need and behaviour and I admire the insight behind the decisions they make. I follow Marissa Mayer quite closely she is fearless for taking on Yahoo, her ruthlessly data driven approach is strong and she is a very inspiring leader.
What have you just learnt recently that blew you away?
I'm a big fan of crowdfunding – I love some of the new projects that are coming through where people are trying to change the landscape of the cities they live in through these initiatives. Examples would be the Kickstarter swimming pool for the Hudson River in New York that filters the water and provides recreation and its sister project for the Thames in London. It's such a transformative movement; forget voting get people to pay for things that they want changed and you get more engagement and real prioritisation.
If you had your time again, what would you do differently?
What I would do differently isn't a chain of thought that I dwell on. If I've learned anything from being a business owner, it's to make the best decision at that point in time and not to focus on what cannot be changed. I've learned from my tangents and benefited from the experience. So long as you use your life experience to move you forward you shouldn't dwell on what you've done. The only thing you should ever regret is wasting time and that is something I'm rarely guilty of doing.
How do you unwind?
People are a big source of energy and catharsis for me so a dinner and a glass of wine with friends is a sure fire way to unwind. There are few things better than the experience of sharing war stories and having a good laugh with trusted friends. Exercise is also a significant part of how I manage stress.
Favourite Asian destination for relaxation? Why?
Hong Kong. I know it's an unusual choice for relaxation but the urban grittiness is such a contrast to Singapore I find it really refreshing. I get refuelled by the energy of cities so I always come away from Hong Kong inspired. I love the fusion of people and the eclecticism. Hong Kong is a city of contrasts it is ugly and beautiful, hard and soft, personal and anonymous. It also has a fantastic art, design and fashion scene, which seals the deal for me.
Everyone in business should read this book:
Outliers – Malcolm Gladwell. That said, I quote The Tipping Point often around the office, probably because of the social nature of my business. The Tipping Point is a wonderfully observed study of the social side of paradigm shifts and Outliers is a study of exceptional performers. His books are incredibly well researched and profoundly insightful. The essence of commerce is understanding and relating to people so I think Gladwell will really open your eyes in that arena.
Shameless plug for your business:
Collective Works is an award-winning business ecosystem that focuses on Entrepreneurs. Our Goal is to improve the drive, creativity and social interaction of small businesses. In under two years we've built one of Singapore's premier entrepreneurial communities with Membership of over 85 companies from more than 20 countries. We have developed a unique portfolio of spaces including coworking, private offices, meeting, lounges and event space to cater to every eventuality. With three expansions since launch we now operate a 10,500 square foot facility and we're not stopping there.
How can people connect with you?
Website www.collectiveworks.com.sg
Facebook www.facebook.com/collective.works.asia
LinkedIn www.linkedin.com/in/jonathanobyrne
Twitter @collectiveSG
—
This interview was part of the Callum Connect's column found on The Asian Entrepreneur: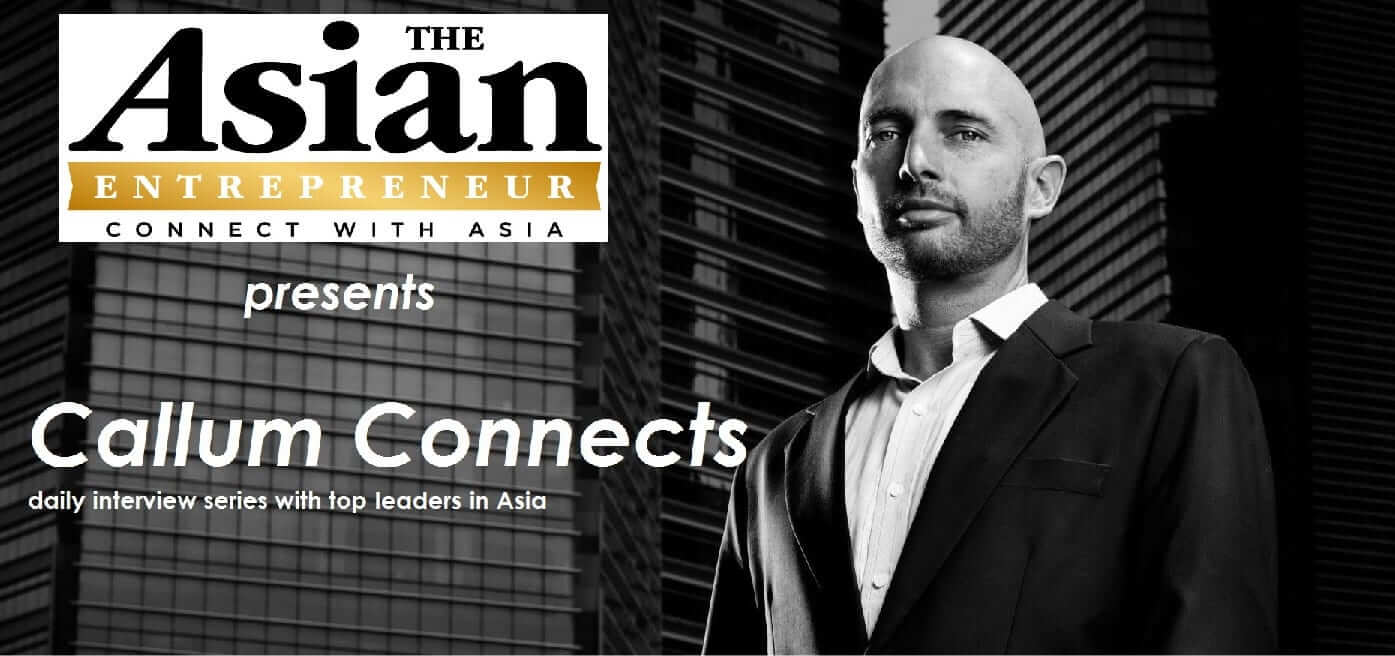 Callum Laing has started, built, bought and sold half a dozen businesses in a range of industries across two continents. He is the owner of Fitness-Buffet a company delivering employee wellness solutions in 11 countries and he is also the CEO of Entrevo Asia, a company that runs 40 week Growth Accelerator programs.
Take the 'Key Person of Influence' scorecard <http://www.keypersonofinfluence.com/scorecard/>
Connect with Callum here:
twitter.com/laingcallum
linkedin.com/in/callumlaing
Get his free 'Asia Snapshot' report from www.callumlaing.com