Nayla owns a custom rug business where she transforms your favourite artwork, children's drawing or design into a beautiful rug.
What's your story?
I have always had a love for crafts and foreign languages and a strong and early passion for Nordic places, where I pictured myself in a cozy den full of handcrafted items, in the middle of a snowy forest. This was probably as far as it gets from the flat in central Barcelona where I grew up. I used to spend all my summers in any program I could find that would take me somewhere else, always loving to meet people from different places. Later on, I moved to Germany, where both my first babies were born: my daughter and my custom rug business, now known as Rug Your Life.
What excites you most about your industry?
Being able to make people's homes more personal than ever. I find there is something very humble and at the same time very powerful about rugs. They are made to be walked on and they have the power to transform a space into a home. There is also the connection to the ancient weaving tradition, passed down from generation to generation. I feel that rugs always carry that character of a handcraft that has been done for centuries, as if it was an old soul, discreetly there to make our times in our homes more meaningful than ever.
What's your connection to Asia?
My family and I moved here, to Hong Kong, eight years ago, very excited to experience life in Asia, where I had never been and where I thought we would stay for two or three years. Clearly, we liked it even more than we thought and I have grown extremely fond of this friendly country that has adopted us with such open arms. From the business perspective, our rugs are made in Nepal and India and we sell most of them within Hong Kong and Singapore. Rug Your Life is now a very Asian business with strong European roots.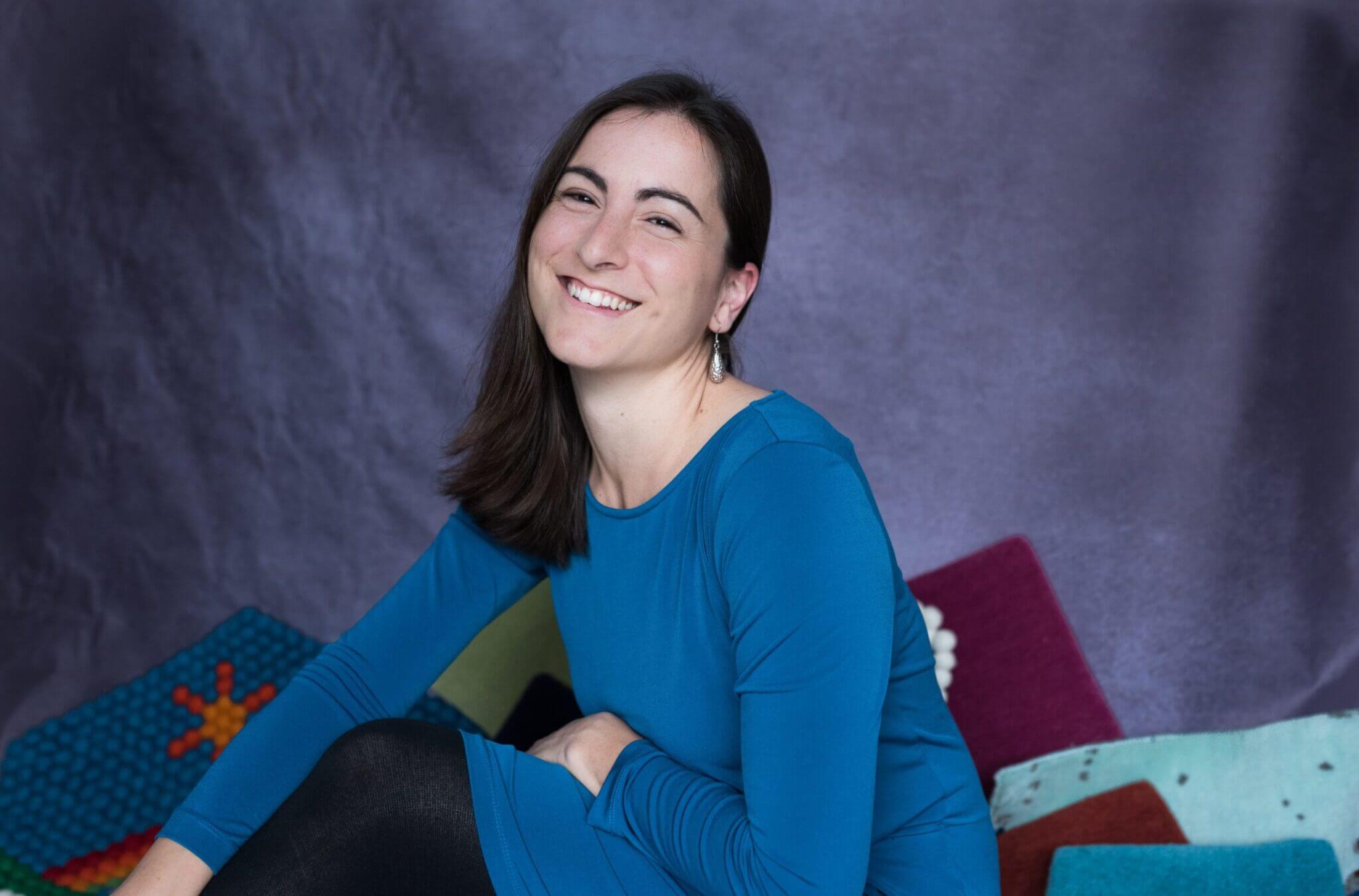 Favourite city in Asia for business and why?
Definitely Hong Kong. Everything that brings business is made so easy here. I find the bureaucracy quite easy and efficient to navigate and people's mindset is quite effectively focused. It is a place where things are made to happen. And I also love that this strong business character of Hong Kong does not make it be less proud of its heritage and spiritual side.
What's the best piece of advice you ever received?
Motivation is like bathing: its results do not last long. This is why you need it daily.
Who inspires you?
There are so many people who have inspired me along the way. Some are friends, some authors of books I read and other strangers I learned about, who all achieved wonderful things, big or small while staying true to themselves. Here are some of my closest inspiring people: my father and his strong integrity and work ethic; my husband and his incredible ability to be effective and disciplined; my sister who never deviates her good soul no matter what; my grandparents and their deeper than deep love and respect for each other. And always, always, my children and their unique personalities, that I get to see grow and develop.
What have you just learnt recently that blew you away?
How habits are created in our brains. I love learning about how our brains work and I recently read The Power of Habit by Charles Duhigg. Knowing that I can affect habits that I thought were here to stay, and that I am able to create new habits I never thought I could have, gives me a great sense of empowerment and ownership of my own capabilities.
If you had your time again, what would you do differently?
I would probably stress less about choosing the right University studies, knowing that they will most likely not define what I finally do with my professional life. Other than that, I feel that every pit stop or turn in my life has helped me charge again or change directions for the better. And I am quite convinced I needed all those meandering roads to let me find out what I truly want to offer during my time here.
How do you unwind?
Spending time with my family, reading and crafting.
Favourite Asian destination for relaxation? Why?
There are many places I love. High on the list would be the Japanese forests. I love the tranquillity, the tall trees and the friendly nature there.
Everyone in business should read this book:
The E-Myth Revisited by Michael E Gerber.
Shameless plug for your business:
Transform the way you feel at home with our custom rugs, that we will weave by hand from your own design. Spend your precious time at home on beautiful rugs that reflect who you are. Send us your favourite artwork, children's drawing or design and we will create the most beautiful rug you ever imagined. Always certified ethically handmade, just for you.
How can people connect with you?
Through our website: www.rugyourlife.com and email
Twitter handle?
No Twitter (sorry!), but Instagram: @rugyourlife
—
This interview is part of the 'Callum Connect' series of more than 500 interviews
Callum Laing is an entrepreneur and investor based in Singapore. He has previously started, built and sold half a dozen businesses and is now a Partner at Unity-Group Private Equity and Co-Founder of The Marketing Group PLC. He is the author two best selling books 'Progressive Partnerships' and 'Agglomerate'.
Connect with Callum here: twitter.com/laingcallum linkedin.com/in/callumlaing Download free copies of his books here: www.callumlaing.com