Surprised by the lack of delivery services available for local Singaporean hawker stall foods, Rishabh and Varun started their own delivery service.
What's your story?
Varun and I moved to Singapore in 2008 and soon turned into foodies. After completing our studies at SMU, we worked in corporate offices in the Singapore CBD for 4 years. Here, we faced the problem of long queues and found it hard to find feasible delivery options on a day to day basis. We made it our goal to help others like us, so they don't face the same problem of finding affordable yet tasty options to eat their daily meal. The name asks all those queuing up at food courts and hawker centres a simple question – Why Queue … when we can bring Singapore's favorite hawker food to you?
What excites you most about your industry?
The Hawker culture is the most exciting and intriguing part of the food industry in Singapore. It is deep-rooted in the local Singapore culture. There is rich variety of cuisines available under one roof, food is delicious and very affordable. We were very surprised how this part of the food industry was completely ignored by other food deliveries.
What's your connection to Asia?
I was born and brought up in India and have been staying in Singapore for the past 10 years.
Favourite city in Asia for business and why?
The ease of running a start-up and the professionalism makes Singapore my favourite city for business. It has the most business-friendly regulations, low start-up costs and takes only a week to register and get your business going.
What's the best piece of advice you ever received?
"If you do build a great experience, customers tell each other about that. Word of mouth is very powerful." – Jeff Bezos
Who inspires you?
Hawker Uncle and Aunties are our Hawker Heroes. Most of the stalls are family-run businesses. The dedication and hard-work that they put in is commendable. They come to the hawker centre at 3am to start preparing food for the day and leave only in the evening after cleaning and washing everything.
What have you just learnt recently that blew you away?
We are leaning so much about our hawker partners through our #HawkersOfSG series, inspired by #HumansOfNewYork. For example, one of our hawker partners was into advertising (until the 2008 recession started, after which he started one of the most popular hawker stalls in the country) while the other used to sell and ride Harley Davidson bikes (and now sells black pepper rice bowls). Their stories and how they turned into our Hawker Heroes continues to inspire us and blow us away.
If you had your time again, what would you do differently?
I think I haven't reached that stage in life yet where I look back and want to do things differently.
How do you unwind?
Watching and playing football 🙂
Favourite Asian destination for relaxation? Why?
Bali, definitely. One of the most beautiful and chill places.
Everyone in business should read this book:
Zero to One by Peter Thiel
Shameless plug for your business:
Cheapest and largest Hawker Food delivery in Singapore.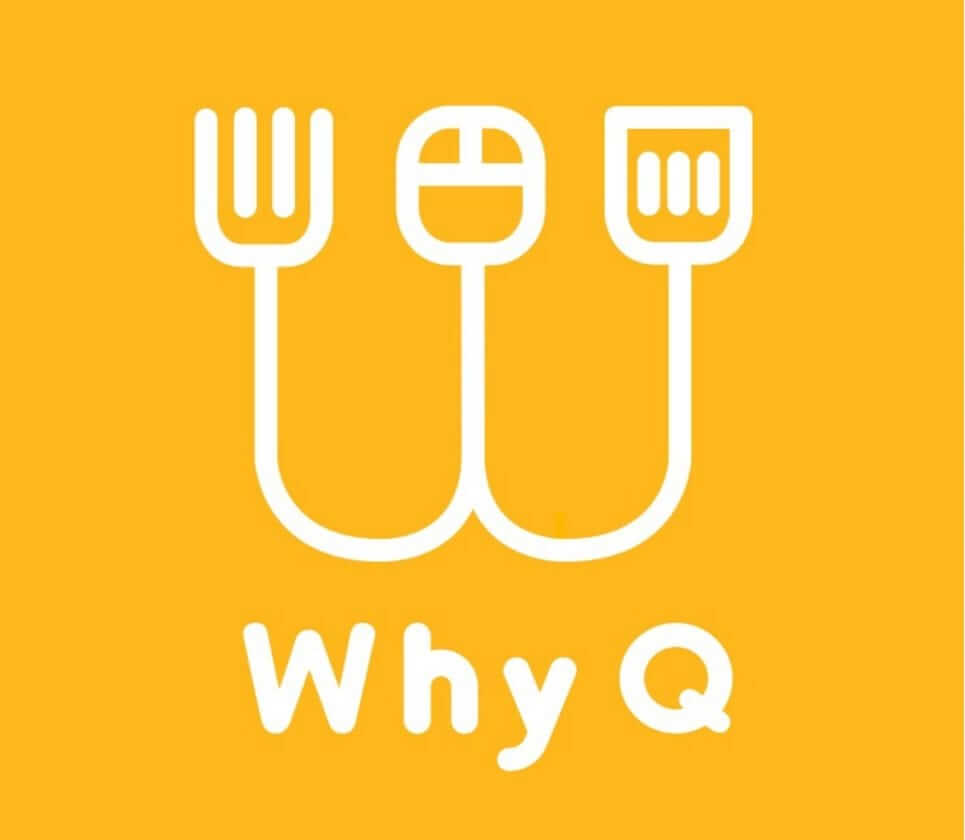 How can people connect with you?
On whatsapp at 90268776 or email at [email protected]
Twitter handle?
We're on Instagram – https://www.instagram.com/whyqsg/ and Facebook – https://www.facebook.com/whyqsg/
—
This interview is part of the 'Callum Connect' series of more than 500 interviews
Callum Laing is an entrepreneur and investor based in Singapore. He has previously started,
built and sold half a dozen businesses and is now a Partner at Unity-Group Private Equity and Co-Founder of The Marketing Group PLC. He is the author two best selling books 'Progressive Partnerships' and 'Agglomerate'.
Connect with Callum here:
twitter.com/laingcallum
linkedin.com/in/callumlaing
Download free copies of his books here: www.callumlaing.com