It's been very interesting to see the rise of Bangkok as a city that is helping to foster tech startups.  Unlike Singapore where the government is very proactive in this area, Thailand's startup scene is much more grassroots and comes from a place of talented people choosing to create businesses from where they want to live.  Good to hear Tomas' success story.
What's your story?
I'm an entrepreneur from Prague who is passionate about health, travel, and helping people live spontaneously. Along with my other co-founders, I launched HotelQuickly in 2013 in Bangkok and we're now supporting travelers book hotels last-minute in more than 190 destinations across Asia-Pacific. I split my time between Bangkok and Singapore, but love having to travel all over Asia for work.
What excites you most about your industry?
An exciting part about our industry is that it's changing rapidly. We're on the ground floor of a huge shift in travel. We're seeing the death of old traditions and the birth of a completely redefined industry. What's exciting is to be a part of this transition; we're helping people who need a room at the last minute who aren't stuck on a desktop computer at home. We're facilitating new travel rituals, tapping your way to a flight, hotel room, and restaurant reservation in minutes.
What's your connection to Asia?
I've always been attracted to the exciting opportunities that Asia offered. In school, I studied abroad around Europe and Russia, but didn't have the chance to make it to this part of the world. Once I saw an opening to make my move here, I took it immediately and have been in Asia since 2012.
Favourite city in Asia for business and why?
It's hard to pick a favorite city in Asia for business, but Bangkok is definitely one of my favorites. People come here from all over the globe with a contagious energy that is really inspiring. Everyone is hustling, there's just this sense of spirit here that feels like the Wild West. When we were initially talking with potential investors, we would hop on motorcycle taxis in our suits and run around town to meetings. It is such a different experience than the clean cut, corporate landscape of European business. Bangkok is a chaotic city of passionate people, and there's never a dull moment there whether you're doing business or on holiday.
What's the best piece of advice you ever received?
Mark Manson has a great article on the "Do Something" principle that was a fantastic read for entrepreneurs, or for anyone really. The idea is that no matter how giant a task is, just do something to get the ball rolling even if that first step seems insignificant. Doing something like launching a last-minute hotel booking app in six countries simultaneously was an immense challenge for our company, but we worked through obstacles piece by piece. Now we're 15 countries and counting, and we did that by taking small steps.
Who inspires you?
My father has always been a great source of inspiration for me. He is also an entrepreneur, although now he spends half of his time golfing. Growing up with such an industrious role model really showed me how rewarding entrepreneurship could be. I wouldn't be where I am today without his influence. On a larger scale, I also respect Tony Robbins, Richard Branson, and Jeff Bezos for their incredible drive.
What have you just learnt recently that blew you away?
I recently read that one in three Koreans hike on a monthly basis, and that statistic blew my mind. We just launched HotelQuickly in South Korea so I'll be heading back to Seoul soon and am going to explore that phenomenon further. I'm hoping to get a hike or two in myself.
If you had your time again, what would you do differently?
I'm very happy with how everything has turned out, but if I had to choose something I'd try to make it out to Asia sooner. I learned a lot in Europe and Russia growing up and during school, however Asia offers young entrepreneurs such an eye opening experience. I've learned an incredible amount in a short three years and can see how someone can benefit from spending time in different countries throughout the region.
How do you unwind?
It depends on the kind of day I've had, but my go-to ways to unwind are working out, reading, or getting a foot massage if I'm in Bangkok. Few things relax me like swimming laps with my waterproof headphones listening to an audio book.
Favourite Asian destination for relaxation? Why?
If I'm going somewhere for pure relaxation, I'd say that my favorites are Kyoto or Thai beaches. My girlfriend lives in Japan, and we recently had the chance to spend time in Kyoto during the cherry blossom festival and the setting was spectacular. The culinary experiences alone are life changing. Thai beach destinations like Krabi are easy for me to get to from Bangkok and I can do a lot of the things I love there like swim, read on the beach, and hike. It's a perfect escape from the city while still being convenient.
Everyone in business should read this book:
Spencer Johnson's Who Moved My Cheese is a great read for anyone in business. The book has stayed incredibly relevant since it came out in the 90s and packs in a lot of wisdom for such a small book. It's a great look at how people work toward what they want in life, how to deal with change, and I try to apply many of the key points to both my personal and professional life.
Shameless plug for your business:
At HotelQuickly, we believe that spontaneous moments enrich your life. We believe people can and should experience spontaneous travel that isn't just easy, but affordable as well. We're bringing travelers an exclusive service that makes fast and rewarding last-minute hotel booking available at a lower rate than anywhere else online without compromising on hotel quality. If you haven't downloaded the app yet, I dare you to do it now and see what I mean for yourself.
How can people connect with you?
You can find me on Twitter and Medium @tlaboutka, or on LinkedIn.
—
This interview was part of the Callum Connect's column found on The Asian Entrepreneur: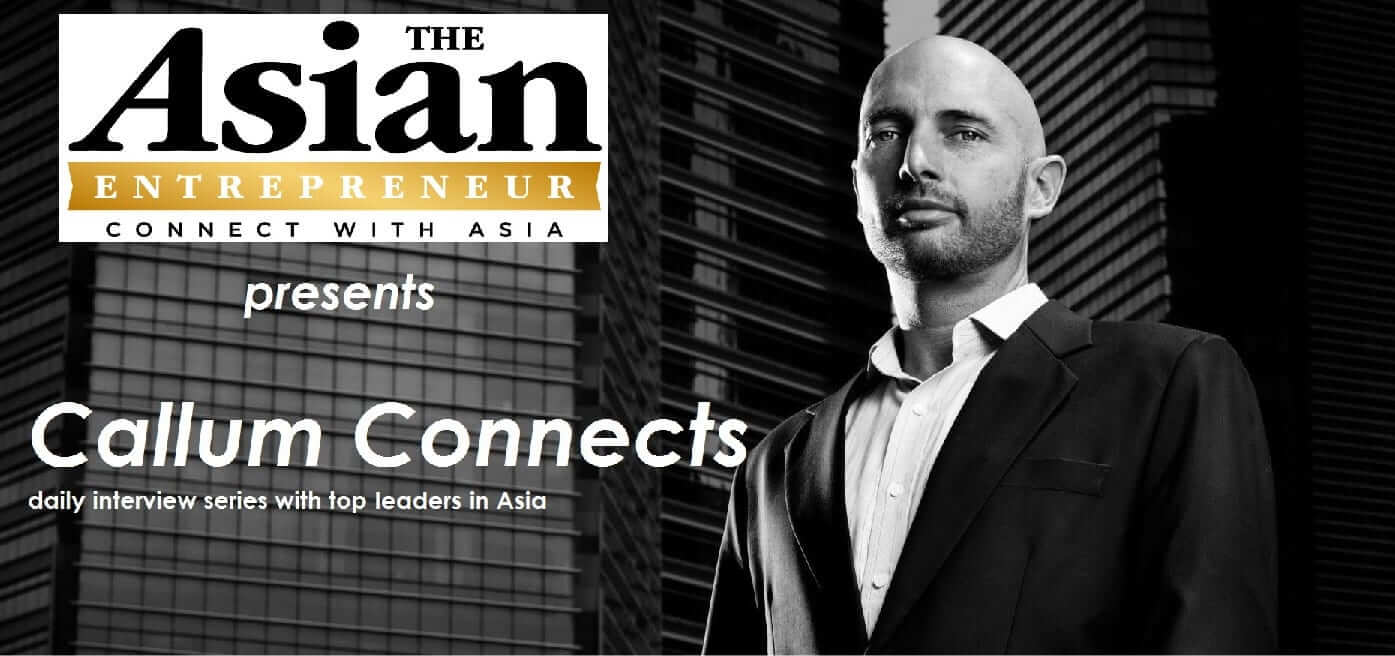 Callum Laing has started, built, bought and sold half a dozen businesses in a range of industries across two continents. He is the owner of Fitness-Buffet a company delivering employee wellness solutions in 11 countries and he is also the CEO of Entrevo Asia, a company that runs 40 week Growth Accelerator programs.
Take the 'Key Person of Influence' scorecard <http://www.keypersonofinfluence.com/scorecard/>
Connect with Callum here:
twitter.com/laingcallum
linkedin.com/in/callumlaing
Get his free 'Asia Snapshot' report from www.callumlaing.com