In Alexis' Swedish Cafe, He Serves Pastries and Sells Decorative Neighbourhood Maps
What's your story?
My journey began in 2005 when I started a shoe brand in Stockholm that would bring me to Hong Kong. In 2009, I made the move and have never looked back; well, maybe once or twice. I'm one of those people who never went to university. Normally people go to school to learn, then practice what they learned. I've always practiced learning.
During my time in Hong Kong, I have designed everything from shoes, to watches, to bags, and jewelry, sunglasses, towels, neighborhood maps, and now I operate a Swedish cafe. Alongside these endeavors, I have also been commissioned to create exhibition projects for hotels, as well as private client product design briefs.
These days, I consider myself a one-man-army of sorts. I am able to have an idea, create a logo, design the product, develop and test, produce, create visual content, shoot video, develop the webshop, and run the ads. It's really just the bookkeeping that I don't like…
What excites you most about your industry?
That I don't have a particular industry? I think the feeling of being able to realize pretty much whatever I come up with, that is sellable, is very exciting.
What's your connection to Asia?
Didn't have one. Now I've got a Hong Kong wife and a 3-year-old son, so things are different and amazing.
Favorite city in Asia for business and why?
Hong Kong of course! Haven't tried to conduct business in any other Asian city, but for an entrepreneur, this place is just pure magic.
What's the best piece of advice you ever received?
"You pretending to be small does not serve the world." – My mother used to tell me that, many moons ago.
Who inspires you?
Real people. Creative people. People who know stuff I don't know. Integrity, ingenuity, balls, and ambition. Elon Musk is a good example. Do something nobody's done, gamble all your money, and succeed when everyone thinks you'll fail.
What have you just learned recently that blew you away?
I was recently shown a Facebook BM account running 7 figure monthly sales, in USD, and that blew me away! It captures my interest anytime someone proves to me that there's no limit, or when someone shows me the sky and says, "Just do it like this!"
If you had your time again, what would you do differently?
I would save more money. Hong Kong has a way of getting you to spend it.
How do you unwind?
Exercise. Beer. Sleep.
Favorite Asian destination for relaxation? Why?
It used to be Chiang Mai. Now, it is Bali since I have a kid. Chiang Mai is amazing because it's an actual city, not some obliterated fishing village turned tourist theme park. It's also got the best food and the best veggies in Thailand. But Bali… I've only been there once, and the vibe in Canggu is just amazing. We will go back when that becomes possible. In 2025 perhaps?
Everyone in business should read this book:
Wow. "I" should read a book! I recently purchased, but have not yet read:
"The Intelligent Investor," by Benjamin Graham.
"This is Marketing: You Can't Be Seen Until You Learn to See," by Seth Godin.
"Sell Like Crazy: How to Get As Many Clients, Customers, and Sales As You Can Possibly Handle," by Sabri Suby.
I would definitely recommend reading "The Intelligent Investor" before you start buying up tons of volatile penny stocks languishing in their 52-week lows.
Shameless plug for your business:
There now exists something you can hang on your wall that is not only extremely decorative, it's also meaningful, and somewhat practical. Please check out www.tinyislandmaps.com for more information.
How can people connect with you?
Come to my cafe and take a seat. KAFFE is at 15 Square Street in Sheung Wan.
—
This interview is part of the 'Callum Connects' series of more than 1000 interviews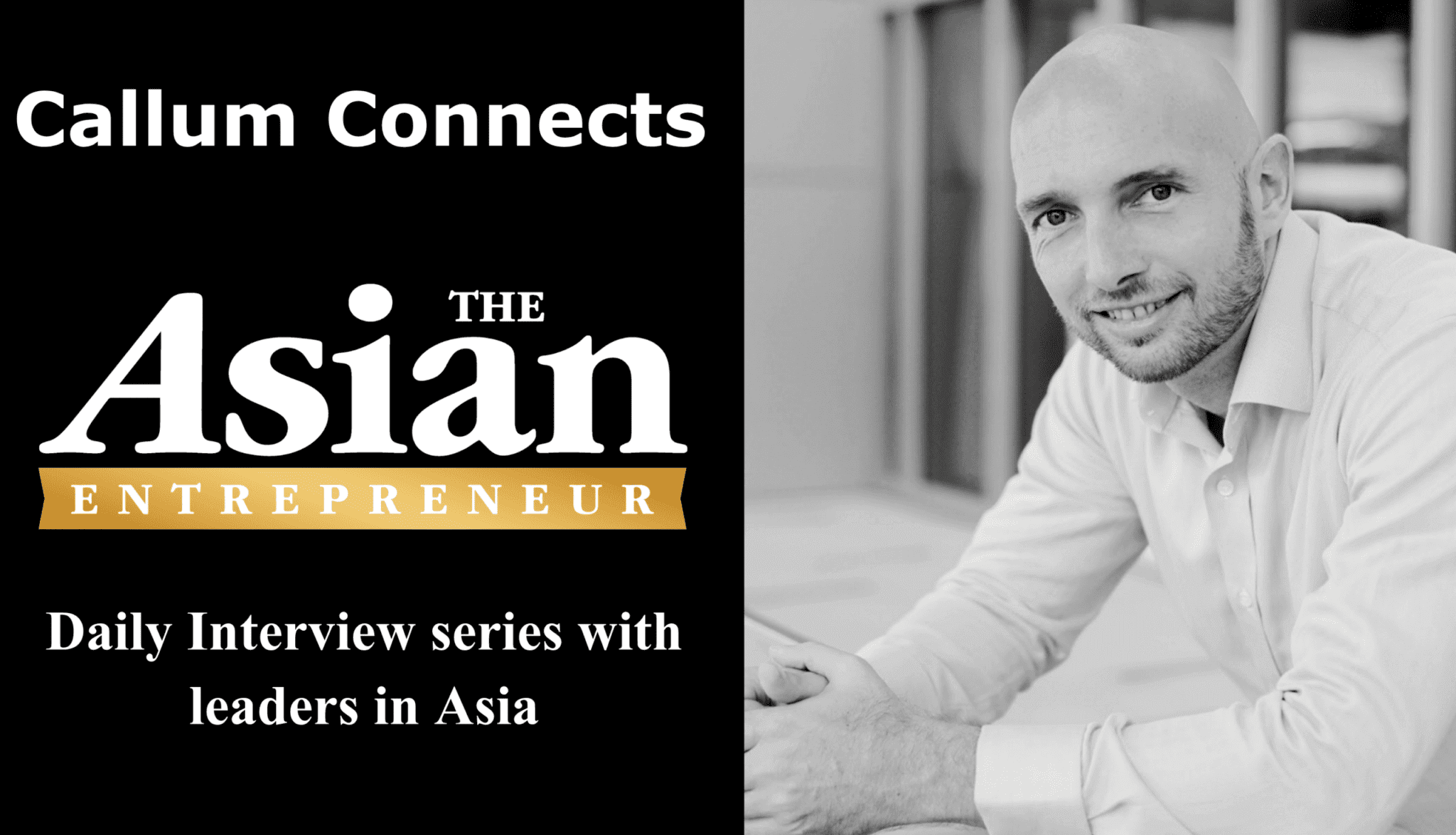 Callum Laing is an entrepreneur and investor based in Singapore. He has previously started, built, and sold half a dozen businesses and is now a Partner at Unity-Group Private Equity and Co-Founder and CEO of MBH Corporation PLC. He is the author of three best-selling books 'Progressive Partnerships', 'Agglomerate', and 'Entrepreneurial Investing'.
Connect with Callum on Twitter and LinkedIn
Download free copies of his books at www.callumlaing.com