Ameesha Makes Your Home A Unique Reflection Of Your Personality
What's your story?
I grew up in Mumbai, India and after finishing my master's degree in the United Kingdom, I worked as a fashion stylist for a magazine in India. I moved to Hong Kong to be with my husband, and soon after started The Pink Lotus with a friend. Initially, we began by curating brands but we saw a gap in the home accessories market and started building our brand from there. I realized that my love for design and style translated easily into home accessories. My friend has since moved back home and I now manage the company by myself and work with different manufacturers and artisans to deliver good quality and well-designed home accessories to the local market.
What excites you most about your industry?
Your home is such a personal space, and whether you realize it or not, what you surround yourself with at home has an effect on you. Home accessories can help add a touch of your personality taking it from a house to a home. I love observing a shift in trends in the home design area every season and then being able to put on my own creative influence on that trend.
What's your connection to Asia?
I've spent most of my life in Asia. I grew up in India and then moved to Hong Kong. I've been in Hong Kong for close to 8 years, and as a family, we love this city. Between its hiking trails and skyscrapers, Hong Kong has something for everyone. I love the energy, the vibe, and the resourcefulness of this city. It reminds me a little bit of Mumbai, and now Hong Kong is home.
Favourite city in Asia for business and why?
Hong Kong without a doubt. Hong Kong is such an easy city in which to start a business. There is no red tape and there are so many resources that first-time entrepreneurs can draw upon. With multiple talks organized by various organizations, there is a wealth of information available to help with all aspects of running a business. Hong Kong also has a huge network of female entrepreneurs who are all very supportive of each other.
What's the best piece of advice you ever received?
My grandfather, who was an entrepreneur, and set up his own manufacturing business in India, always said three things to me: 1. Follow your passion and love what you do and you'll never work a day in your life. 2. Put your head down and work hard without caring about the competition. 3. Always be open to learning new things.
Who inspires you?
Michelle Obama, Oprah, and Sheryl Sandberg, to name a few. And my dad, who has the strongest and best work ethic.
What have you just learned recently that blew you away?
I knew that Instagram was a powerful tool but I didn't know that Instagram helped 80% of users decide whether they should buy a product or service. Most users make a decision based on something they saw while browsing on the app.
If you had your time again, what would you do differently?
Absolutely nothing. I love the journey I've been on and everything that has happened has helped me become who I am today. The good, the bad, and the ugly have all been worth it and I'm grateful to be where I am today.
How do you unwind?
My daughter, husband, and I love going out together on weekends and spending quality time relaxing. I love reading and you'll usually find me with a book when I need some "me" time. Chatting with family and close friends also helps me unwind and if I have an unusually stressful week, my regular workouts keep me sane.
Favourite Asian destination for relaxation? Why?
I love Mumbai because it's home and I get to see family and friends. For a holiday, I love anywhere that has a beach. Koh Samui, Nha Trang, and Da Nang have been some of our favorite Asian destinations.
Everyone in business should read this book:
"Becoming," by Michelle Obama and "Lean In Women, Work, and the Will to Lead," by Nell Scovell and Sheryl Sandberg.
Shameless plug for your business:
The Pink Lotus offers a wide array of unique home accessories and something to suit every mood, style, and budget.
We believe that a home should be reflective of the person and that's why you need products with textures, colors, and details.
We work with various manufacturers and artisans blending our aesthetic with their perfected craft. Our products have a soul and a story behind them. For every collection, she gathers inspiration from her travels and creates tailor-made products for the Hong Kong market to make a design-driven, quality-focused, and price-conscious collection.
How can people connect with you?
They can DM me through Facebook and Instagram @thepinklotushk or email me at [email protected]
—
This interview is part of the 'Callum Connects' series of more than 1000 interviews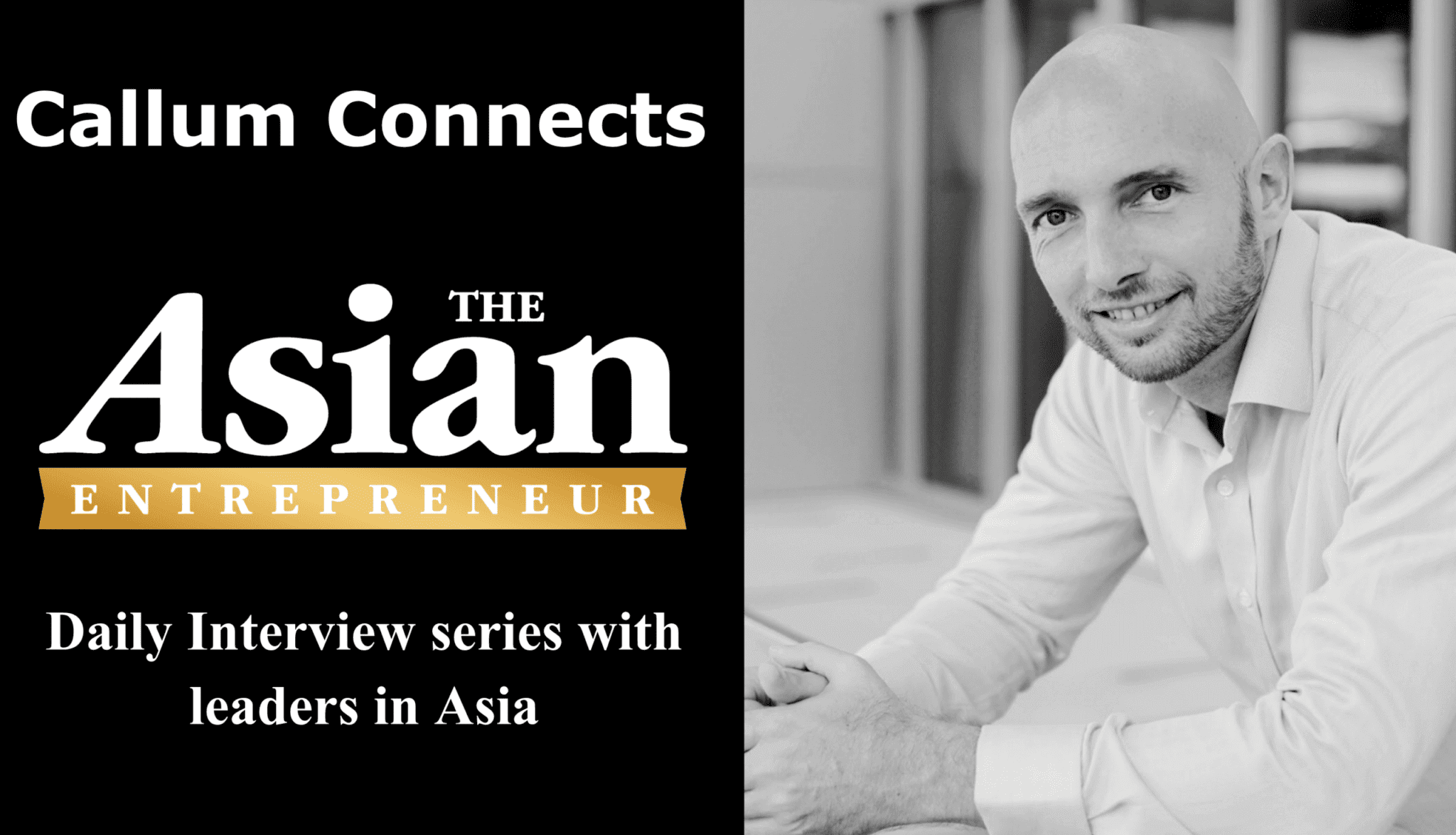 Callum Laing is an entrepreneur and investor based in Singapore. He has previously started, built, and sold half a dozen businesses and is now a Partner at Unity-Group Private Equity and Co-Founder and CEO of MBH Corporation PLC. He is the author of three best-selling books 'Progressive Partnerships', 'Agglomerate', and 'Entrepreneurial Investing'.
Connect with Callum on Twitter and LinkedIn
Download free copies of his books at www.callumlaing.com