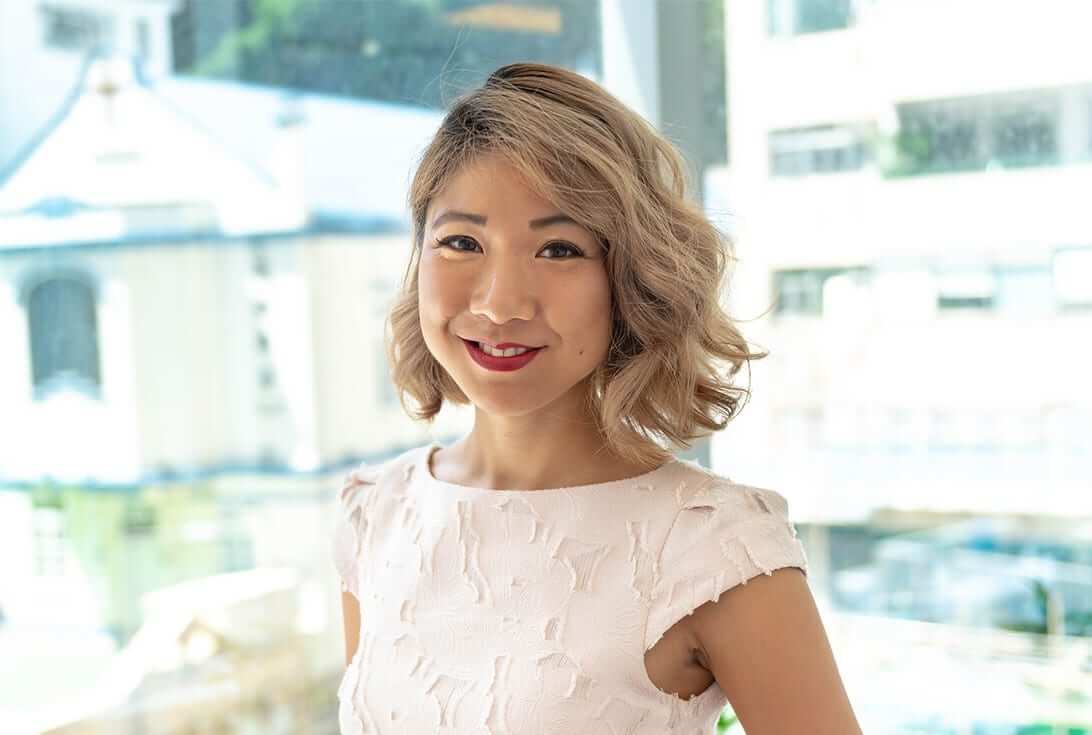 Fyiona took a leap of faith from a 14-year corporate career to become a people development entrepreneur.
What's your story?
I am the Founder of Wholistic Coachsulting™ Limited and a Millennial Leadership Coach (ICF ACC).
I took the leap after a 14-year corporate career in a Fortune 50 to embark on my entrepreneurial journey to make an impact by helping leaders create engaged and inclusive teams through generational reconciliation as a "Generational Bridge Builder".
My professional background, while diverse, isn't traditional: Within 14 years in a Fortune 50 company, I rotated through (leadership) roles from Finance, Digital Transformation to Customer Operations. In all these roles what inspired me the most was the ability to support others in their professional development through coaching and mentoring.
In my most recent corporate role, I was appointed as the worldwide youngest Head of Operations in Shell and I got annoyed about how peers from the GenX or Boomer generations bash Millennials for being entitled, lazy and impatient.
This experience motivated me to provide support to people managers to start leveraging and embracing the purposeful drive and ambitious mindset of Millennial employees. My focus is also on Millennial talents whereby I empower them to excel in their workplace and shape them to become inspiring future leaders.
What excites you most about your industry?
The primary reason to transition from my corporate career to become a people development entrepreneur is the alignment of my profession with my passion as well as with my core values and life's purpose. I want to help others unleash their unique potential and strengths, so that it's not only beneficial for themselves but they are able to give back to others. I feel honored to be able to kick off this amazing chain reaction of clarity and purpose-driven lives.
Being in the people development industry, I am inspired by the impact we can make to help leaders and individuals to become the best they can be – whether at the workplace or at home.
What's your connection to Asia?
As a Malaysian-born Chinese I grew up in Germany, spent 2 years in the US and I see myself as a bridge between the Western and Asian culture. I moved to Hong Kong in 2010 to rediscover my Asian heritage and call this my home now. My brother relocated to Taiwan and my parents moved back to Malaysia since they got tired of waiting for my brother and me to return back to Germany.
Favourite city in Asia for business and why?
Hong Kong – because the entrepreneurial community is very tight-knit and willing to support instead of competing with each other. Most entrepreneurs in Hong Kong I have met, selflessly share their network and their experience with entrepreneurial newcomers like myself. It's truly co-opetition turned into reality.
However, Singapore has always been on my radar and after my recent trip in May, I can picture myself working out of Singapore more often and am now exploring the market. I get the sense that Singaporeans and their government emphasize on continuous and life-long learning which is an important mindset to have in order to live a meaningful life.
What's the best piece of advice you ever received?
Have the courage to live a life true to yourself, not the life others expected of you.
Who inspires you?
I'm grateful to be surrounded by amazing mentors who all inspire in different aspects of my life. I call them my life board of directors who are able to advise and inspire me holistically. Success is a team sport and we need to ensure we surround ourselves with people who believe in us and support us by having our best interest at heart.
What have you just learnt recently that blew you away?
I'm a continuous learner and managed to read 18 books within 6 months so far. Every day I am blown away by another key insight. If I had to pick one, it's about how I want to measure my life. It's not about how much money is on my bank account but rather how many lives I am able to impact in a positive way by doing what I love.
If you had your time again, what would you do differently?
I would accept the way I am much earlier in my life and have trust in myself to follow my intuition. Every day, I aim to live my life as if it's my last and if something happens, I will have no regrets. Time is the only finite thing in life which we can't earn more of. Once we are aware of this, we are hopefully more mindful how and with whom we spend our time and energy with.
How do you unwind?
I have a regular evening routine by writing 3 things or events that made my day awesome. This exercise helps me to practice gratitude on a daily basis. After that I read for at least 30 minutes and meditate before falling asleep. The daily meditation continues in my morning routine, where I will meditate for 10 minutes, followed by a 20 minute Ashtanga yoga practice. I'm a strong believer in the importance of a daily routine to frame your mind to kick off the day positively and conclude your day with gratitude.
Favourite Asian destination for relaxation? Why?
Anywhere with an amazing beach and good food. My favorites are Boracay, Philippines and Perhentian Islands, Malaysia.
Everyone in business should read this book:
"How will you measure your life" Clayton Christiansen
Shameless plug for your business:
My mission is to help leaders create inclusive and engaged multi-generational teams by leveraging on strengths of every generation to deliver measurable results for their business.
I work with leaders to bridge generational gaps and leverage on the different strengths of their multi-generational teams. My focus is also on Millennial talents whereby I empower them to excel in their workplace and shape them to become inspiring future leaders.
I help my clients to overcome generational differences and embrace generational diversity which will lead to increased productivity and morale. My support is provided through individual executive coaching, facilitating seminars and workshops as well as being a keynote speaker at conferences.
How can people connect with you?
For more information about the workshops and seminars I am running you can check out www.wholistic-cc.com or drop me an email [email protected]
For weekly inspiration you can follow me on Linkedin where I post regular video updates on coaching and Millennial topics #FYICoach https://www.linkedin.com/in/fyiona-yong/
Twitter handle?
I don't use twitter but you can follow my Facebook page https://www.facebook.com/FyionaYong/ or my Instagram @wholistic_coachsulting
—
This interview is part of the 'Callum Connect' series of more than 500 interviews
Callum Laing is an entrepreneur and investor based in Singapore. He has previously started,
built and sold half a dozen businesses and is now a Partner at Unity-Group Private Equity and Co-Founder of The Marketing Group PLC. He is the author two best selling books 'Progressive Partnerships' and 'Agglomerate'.
Connect with Callum here:
twitter.com/laingcallum
linkedin.com/in/callumlaing
Download free copies of his books here: www.callumlaing.com