Carol Kuan co-founded U 3rd Age to provide lifelong learning and social opportunities to seniors
What's your story?
In 2012, I co-founded U 3rd Age (University of the Third Age) in Singapore with my father, Thomas Kuan. U 3rd Age is a community of seniors coming together to share learning experiences and social-cultural values – with each other and with younger generations. Objectives are to empower seniors to develop a passion for third age careers, to stay active and be socially connected. We started a platform called SMS Knowledge Café; in October 2017 for seniors' conversations; and today, we have an average of over 30 participants each session. we will be conducting our 100th SMS session in Feb 2020.
What excites you most about your industry?
"…in about three decades, almost half (47 percent) of Singapore's total population will be at least 65 years old." With growing awareness of ageing and with people living longer, seniors are a valuable human resource for social development. Seniors are also guardians of traditional and cultural values. Their later lifelong learning is a potential opportunity in the Asia-Pacific regions. Third age careers are useful contributions to national development policies. I am interested to see them enjoying retirement and not being idle at home.
Quote source: https://www.todayonline.com/singapore/elderly-make-almost-half-spore-population-2050-united-nations
What's your connection to Asia?
U 3rd Age is connected worldwide on https://myu3a.org/. I also sit on the publication editorial committees of the world U3A signpost newsletter (https://worldu3a.org/signpost/), U3A Asia Post newsletter (https://worldu3a.org/asiapost/) for Universities of the Third Age activities and news; and PIMA (Pascal International Member Association) bulletin which is a global network of adult and lifelong learning educators, activists and scholars. we are also linked to EAFAE – East Asia Federation for Adult Education which has members from ten Asia-Pacific countries.
Favourite city in Asia for business and why?
Beijing, China. There are about 8 million older persons attending 10,000 U3As (Universities of the Third Age) in China. There are many areas for synergy with them as they are eager for different perspectives of learning. Although I have not started any businesses with them, I do have outstanding invitations to participate. One of my advantages is my bilingual language ability and networks with U3As worldwide.
What's the best piece of advice you ever received?
To be better than I was yesterday. This inspires me in continuous learning.
Who inspires you?
My dad! His wisdom and positive attitude at work and at home. He always has reasons for his nagging, but I try to think of it as being good for my developmental learning.
What have you just learnt recently that blew you away?
That I am recognised for my contributions to promote older persons' learning and living. This invitation to write my piece for 'Asian Entrepreneur' is an honour for me.
If you had your time again, what would you do differently?
I would spend more time improving my writing and speaking skills in order to enhance my work. I would still love doing what I am doing, impacting and empowering older persons in their daily lives.
How do you unwind?
Listening to my favourite music, hanging out with friends and watching Asian dramas.
Favourite Asian destination for relaxation? Why?
Taiwan. Beautiful places to visit, good food and nice shopping!
Everyone in business should read this book:
One significant book would be "Who moved my Cheese?" by Dr. Spencer Johnson, which was given to me by a close friend more than 10 years ago. It gives me the inspiration to compile a similar book based on the writings of participants in my Guided Autobiography (GAB) classes.
Shameless plug for your business:
SMS (Seniors Meet Seniors) Knowledge Café, is a place where people can meet seniors to have fun and productive conversations, learn from each other and to make a better sense of living in an urban community. The objective of the SMS Knowledge Café is to encourage peer-led discussions and learning in small groups for seniors.
Sandbox Programme, an informal peer-led, small group learning experience, designed to promote the sheer joy of volunteering and learning. Stay updated on our activities on facebook.com/u3rdage and u3rdagesingapore.org.
How can people connect with you?
My email is [email protected]
Social media handle?
https://twitter.com/u3rdage, https://www.instagram.com/u3rdage/
—
This interview is part of the 'Callum Connects' series of more than 500 interviews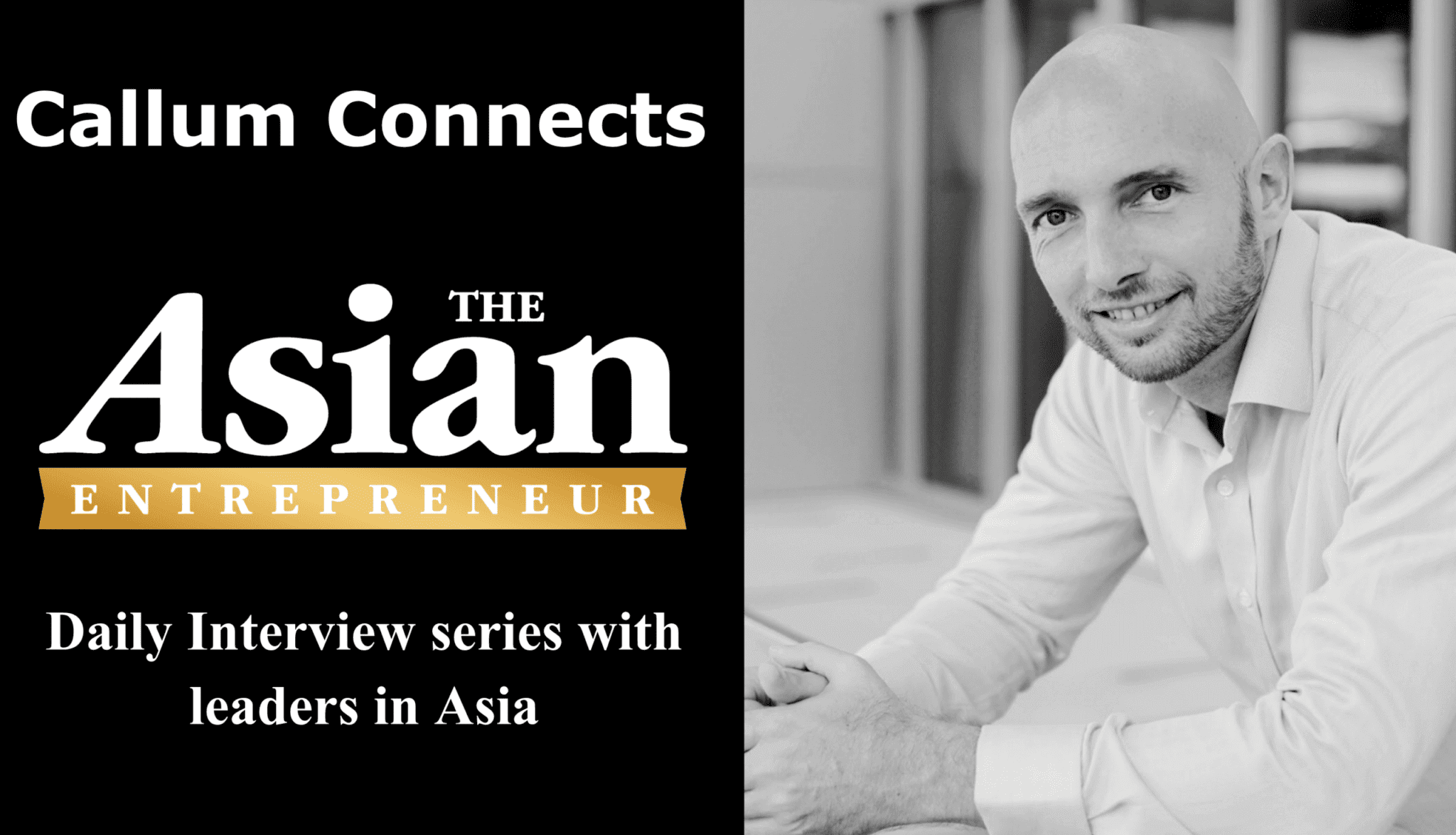 Callum Laing is an entrepreneur and investor based in Singapore. He has previously started, built and sold half a dozen businesses and is now a Partner at Unity-Group Private Equity and Co-Founder and CEO of MBH Corporation PLC. He is the author of three best-selling books 'Progressive Partnerships', 'Agglomerate' and 'Entrepreneurial Investing'.
Connect with Callum on Twitter and LinkedIn
Download free copies of his books at www.callumlaing.com