Great to watch Doug building his new business up around the region.  Doug is hugely well connected and does some great work for charity.
What's your story?
My background is that I had successful corporate career, running regional operations of global technology companies. For years, I was a regular speaker at technology events and conferences, and I have built and sold 2 technology companies in Australia and in Singapore. I mentored people at my work, helping them to build successful careers. I have also mentored start-ups, to help them along their entrepreneurship journey. I am also actively involved in an international charity in Cambodia that teaches people to have a better way of life. After I sold my business in late 1999, and wondering what I would do next, I came to Singapore in early 2000 to take up a job with a global telecommunications company.  That's how I got to be here for the past 15 years. I am now the CEO and co-founder of AdZtream, a digital media company that does advertising over wi-fi networks.
What excites you most about your industry?
I believe that there's no better time than now to be part of the huge growth in mobile advertising and wi-fi hotspots.  It's impossible to ignore the growth in mobile telephone usage, and also that there is wi-fi almost everywhere you go these days, almost anywhere in the world.  I'm excited that I can bring together media solutions that link up digital advertising, mobile phones and wi-fi networks into a cohesive, real-time and relevant eco-system.
What's your connection to Asia?
I was born in Kuala Lumpur, but moved to Australia at a very young age.  My parents heritage is Asian and European, my wife is a Singaporean, and I love the diverse tastes and flavours of Asian food.  I've lived in Hong Kong, Malaysia and now Singapore, which is where I call home.
Favourite city in Asia for business and why?
Singapore.  It's easy to do business, everyone recognises a fair deal here, there's good governance…and it's got the best airport in the world. I just love the 'can-do' attitude that's been encouraged within the entrepreneur community. It's getting expensive to live here but the mix of local and foreign talent, my family, my friends, the startup culture and the vibrant social scene makes it very difficult to move away. I've travelled to most of the major cities in Asia, and they all have their special things that makes them unique from the other cities, but Singapore is still my favourite.
What's the best piece of advice you ever received?
It sounds simple but "don't quit" was a piece of advice I've received many times over many years of my life. That doesn't mean stick at something stubbornly even after you have realised that failure is inevitable.  What this means is don't quit on your purpose and objective. There may be more than one way to achieve this but don't give up on your dream, on what you want.  You'll always find your way around an obstacle, as long as you don't quit.
Who inspires you?
Many people have inspired me throughout my life.  My father was my biggest inspiration. He was an administrator in the Malaysian Government and was actively involved in the creation of the Federation of Malaysia. Years later, after racial tensions in Malaysia, he took his whole family to Australia so that his children, me and my siblings, could lead better lives.  He gave up everything he had worked for so that we could have a chance at a better future.
I'm also inspired by entrepreneurs, people who believe they can create something, make a difference, and make a living at it. I love how clever they are to come up with some brilliant ideas, how they take their product to market,how they raise funds and capture customers and market share.  They inspire me to do better at what I'm doing now.
What have you just learnt recently that blew you away?
In Singapore recently, the nation mourned the loss of the founding father of modern Singapore, its first Prime Minister, Mr. Lee Kuan Yew. In the 7 days of mourning, so much of his life was broadcast on radio and tv, and published in the newspapers. I never realised how much he did to change Singapore into the powerful economy it now is. As I reflect on his life, it's easy to see that he was an entrepreneur and he built the biggest start-up in the world…ever!
If you had your time again, what would you do differently?
Actually, I love my life and most of what I achieved. I believe that things happen for a reason, and much of what happens to us was going to happen anyway. I could do anything different though, I would have spent more time with my sporting love of rugby, and spent much less time I'd spent climbing the corporate ladder.
How do you unwind?
I love spending time with family, cooking for them, and watching movies at home. I actually love to go to the market, buy some good products and cook a great meal at home. I try to watch big international sporting events like the rugby union and the F1 when I can. Going out with friends is a big way for me to wind down after a long week, and I enjoy beach vacations.
Favourite Asian destination for relaxation? Why?
Asia is blessed with so many different and fantastic places to visit, and I've been lucky enough to visit many places. However, without any doubt, my favourite relaxation destination is Koh Samui in Thailand. I have been going there for about 14 years, and usually go back to the same places that I'm familiar with, and where the people also know me. It's a perfect getaway, eat when you're hungry, sleep when you're tired type of place.  Great beaches, great food, great people…I'd like to go and live there someday soon.
Everyone in business should read this book:
Do yourself a favour and read "The 4-Hour Work Week" by Tim Ferris. You don't need to be handcuffed to your corporate office, whinging about the rat race that you are a part of. You can live the mobile lifestyle, and you can do it now.  Escape the 9-5 and live anywhere. This may not be everyone's idea of a lifestyle they desire but it does offer many ideas about the different ways to live and work.
Shameless plug for your business:
AdZtream is a provider of innovative wi-fi advertising solutions. We get your brand in front of millions of people who use their mobile phones to access public wi-fi networks, and we make money for wi-fi networks by providing relevant advertising to their customers. Our goal is to partner with the world's best brands and ad agencies, and also with the best shopping malls, hotels, stadiums and convention centres. We now operate in 4 countries across Asia, and our customer base is growing each month.  
How can people connect with you?
[email protected]
[email protected]
Twitter handle?
@dougperis
@adztream
—
This interview was part of the Callum Connect's column found on The Asian Entrepreneur: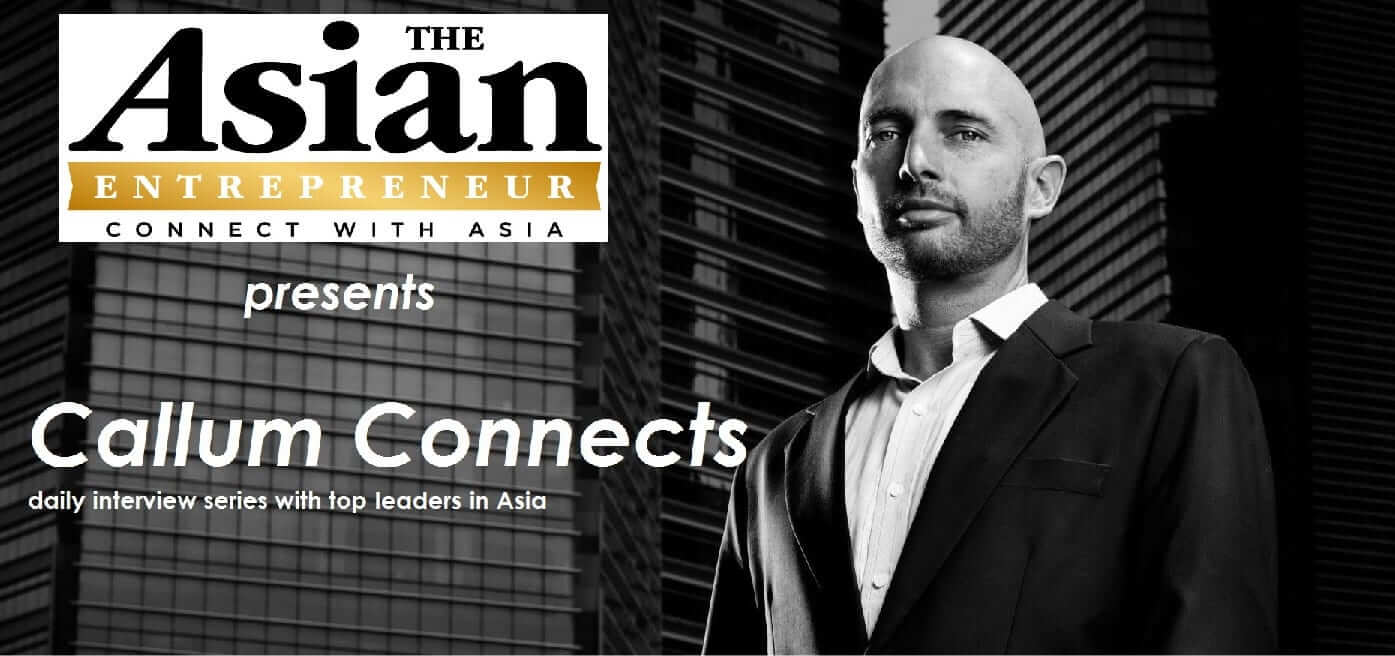 Callum Laing has started, built, bought and sold half a dozen businesses in a range of industries across two continents. He is the owner of Fitness-Buffet a company delivering employee wellness solutions in 11 countries and he is also the CEO of Entrevo Asia, a company that runs 40 week Growth Accelerator programs.
Take the 'Key Person of Influence' scorecard <http://www.keypersonofinfluence.com/scorecard/>
Connect with Callum here:
twitter.com/laingcallum
linkedin.com/in/callumlaing
Get his free 'Asia Snapshot' report from www.callumlaing.com