Starting her own business has been a lifelong dream for Jane Wang. She started her first business in college and now runs Roceso Technologies, the first soft robotic company in Singapore. She's helping bring independence back to people's lives.
What's your story?
I am Jane Wang, Co-founder and CEO of Roceso Technologies. I was born in China and came to Singapore under a government scholarship 14 years ago. I have a mixed background in robotics, business, entrepreneurship, intellectual property management, human resources and consulting.
Starting my own business has always been my dream. I started my first business in college when I was 21 years old. 2 years ago, I co-founded Roceso Technologies which is Singapore's first soft robotic company. I aspire to innovate and commercialise the best rehabilitative and assistive technologies for people who need them.
What excites you most about your industry?
Medtech is a fast growing, complex and fulfilling industry. We have the opportunity to do well, while doing good. This is what excites me most!
My first startup was about female fashion. However, I have always been seeking more purpose in life and wanted to do something more meaningful. The medtech industry is a perfect match for me because of the challenges, opportunities and what I can contribute to others' lives. There are so many healthcare challenges waiting to be conquered and technology is one of the most important solutions. As a business person and engineer, I believe I can play a part here.
What's your connection to Asia?
I was born in China and I am a Singapore citizen. I have strong Asian roots and I am proud of Asia's development in recent years. After travelling to various countries worldwide, I have decided to stay in Asia and be part of it's growth.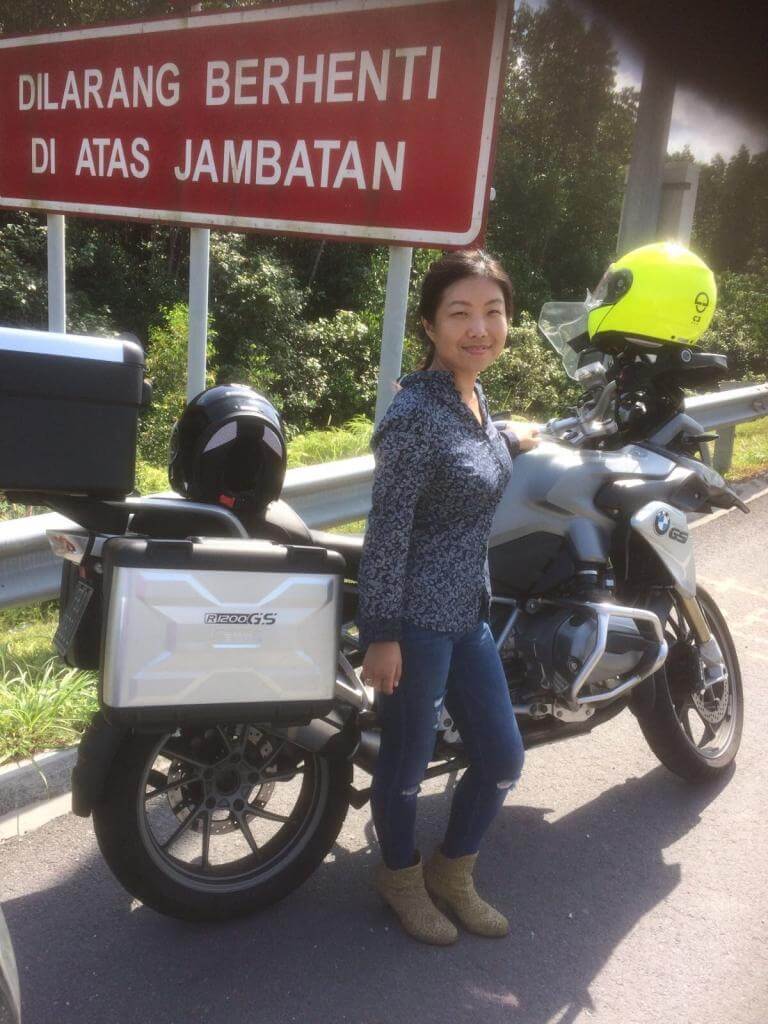 Favourite city in Asia for business and why?
No doubt it is Singapore – my home. The Singapore government is highly efficient and supportive. The business environment here is safe and transparent, with reliable infrastructure. With its cultural diversity and attractive tax rate, it has strong attraction for international talent, which are important to any business. Also, doing business here does not require too much alcohol consumption, although I do enjoy having drinks with friends and family once in a while!
What's the best piece of advice you ever received?
"You can talk all you want about having a clear purpose and strategy for your life, but ultimately this means nothing if you are not investing the resources you have in a way that is consistent with your strategy. In the end, a strategy is nothing but good intentions unless it's effectively implemented." This is by Clayton M. Christensen in 'How Will You Measure Your Life?'
I am a risk and action taker. Being highly independent since a young age, I make decisions fast and take responsibilities for my own mistakes. I believe in taking calculated risks and pursuing what you want with good planning.
Who inspires you?
Elon Musk. He is a man who is trying to change the world and benefit humankind with technologies.
What have you just learnt recently that blew you away?
The sensors in an F1 car collects 400 gigabytes of data during one Grand Prix.
If you had your time again, what would you do differently?
Develop some of my personal interests more seriously, such as singing and playing musical instruments. It is never too late to learn. I just passed 4 piano exams in the past 2 years!
How do you unwind?
I am someone with many interests. During my free time, I prefer having a thrill bike tour with my partner, watching criminal investigation documentaries and cooking for my loved ones. I love learning new recipes and testing new cooking techniques and tools. The focus that I have while cooking helps me relax, a lot!
Favourite Asian destination for relaxation? Why?
Yunnan, China. It is a province with beautiful places like Shangri La and amazing minority cultures. Experiencing the ancient tea-horse trail on a horse is pretty fun.
Everyone in business should read this book:
The Goal by Eliyahu M. Goldratt. I used to work as a process engineer and believe in continuous improvement. In life and business, looking for areas to improve and reducing bottlenecks are crucial for success.
Shameless plug for your business:
Roceso Technologies is the first soft robotic company in Singapore and a pioneer in Asia. We bring independence and dignity back to people's life.
How can people connect with you?
Email: [email protected]
LinkedIn: https://www.linkedin.com/in/jane-wang-54aa201b/
Twitter handle?
@blurwisdom
—
This interview is part of the 'Callum Connect' series of more than 500 interviews
Callum Laing is an entrepreneur and investor based in Singapore. He has previously started,
built and sold half a dozen businesses and is now a Partner at Unity-Group Private Equity and Co-Founder of The Marketing Group PLC. He is the author two best selling books 'Progressive Partnerships' and 'Agglomerate'.
Connect with Callum here:
twitter.com/laingcallum
linkedin.com/in/callumlaing
Download free copies of his books here: www.callumlaing.com