Driven by changing the face of business and committed to levelling the playing field, executive headhunter, Kirti Lad, has had great success in placing female leaders on the boards of many listed companies in Hong Kong.
What's your story?
I'm an executive headhunter, working with corporates, both large and small, to find and engage the best executive talent. I've been in the executive search industry for over 20 years. Our mission is to help companies appoint more women on to boards and senior leadership positions. We work closely with government, education and businesses advocating for a more balanced workforce at senior levels and as part of that mission, we have created the world's first accredited Corporate Governance Programme exclusively for women with the University of Hong Kong Business School.
I'm a mother to two gorgeous children and wife to a fantastically supportive husband. I am of Indian origin, grew up in the UK but relocated to Hong Kong in 2012. One of my favourite quotes is "A girl knows her limits, but a wise girl knows she has none!" Marylin Monroe….this sums me up!
What excites you most about your industry?
We are at the forefront of business – I get to meet exceptionally talented and inspirational leaders every day. It's all about building trusted relationships and solving business issues.
The business community is changing dramatically with the advent of AI, machine learning and automation – we are excited to be able to support companies with the transformation process, ensuring the right talent and the pipeline is in place to lead the company through the digital era and beyond.
What's your connection to Asia?
I've lived in Hong Kong since 2012 – it's definitely home. I established Meraki with my business partners in 2017 – it's a true Asia focused business, headquartered in Hong Kong with offices in Vietnam and India. For the last 7 years, I've been fortunate enough to work with some of the most talented leaders across Asia, and travel to most of the major business centres across the continent. Our investment into the JV with HKU means we are committed to ensuring HK is firmly on the map as an inclusive, forward thinking and competitive place for great talent to thrive.
Favourite city in Asia for business and why?
Hong Kong – as it's the world's gateway to Asia. The city is a heady mix of cultures, experiences, sights and sounds – there is nowhere quite like it and nowhere quite so exciting to do business. The pace of the city means that things can be achieved quickly and people are not afraid to take risks, so opportunities abound.
What's the best piece of advice you ever received?
One of our alumni from the Women's Directorship Programme shared a brilliant piece of advice which is so relevant to how we need to adapt to survive this world of disruption… "get comfortable with being uncomfortable!"
Who inspires you?
I am fortunate to meet many inspirational people in my work including Chairmen and CEO's of some of the world's' most successful companies, but the ones who stand out the most to me are the leaders who champion women's advancement, both men and women, who put their neck on the line to challenge the status quo and do whatever it takes to move the needle. In Hong Kong, we have the brilliant Male Allies, 30% Club, BritCham's Women in Business committee, AmCham's Women of Influence, The Women's Foundation, Community Business….I am inspired by the efforts and commitment these groups put into the cause.
What have you just learnt recently that blew you away?
There was a study in the UK quoting the pitiful excuses Chairman and CEO's on the FTSE 350 gave for not having women in the boardroom, they included:
"Most women don't want the hassle or pressure of sitting on a board"
"I don't think women fit comfortably into the board environment"
"Shareholders just aren't interested in the make-up of the board, so why should we be?"
This is shameful and ridiculous!
If you had your time again, what would you do differently?
Nothing, I believe in experiential learning and all my life events have brought me to this point today, I am grateful for that.
How do you unwind?
I practice muay thai with my trainer to stay active, we travel to amazing places around the world with the family to give the children an education on the real world, I love spending time with friends and exploring all that HK offers and I love just hanging out with my kids.
Favourite Asian destination for relaxation? Why?
We love so many places in Asia but my favourite is Vietnam, the food, people, culture, history, architecture, weather, beaches, sailing…it has it all!
Everyone in business should read this book:
I was recently given Iris Bohnet's "What works" by a friend who had met her on a programme he was on at Harvard. It's a must read for any leader wanting to create a culture of inclusion and deal with biases head on!
Shameless plug for your business:
We are driven by changing the face of business – diversity is essential in the boardroom and at Meraki Executive Search & Consulting we are committed to levelling the playing field and ensuring the best talent has access to equal opportunities. We have had great success in placing superb female leaders on the boards of numerous listed companies in Hong Kong. The strength of your talent can make or break your company. We our clients help find the best. Please visit www.merakiexecutive.com for more information.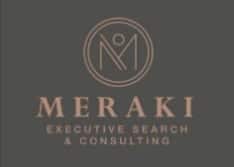 How can people connect with you?
I can be reached via email: [email protected] or connect with me on LinkedIn: https://www.linkedin.com/in/kirti-lad-a7229a
Twitter handle?
@KirtiLad1
—
This interview is part of the 'Callum Connect' series of more than 500 interviews
Callum Laing is an entrepreneur and investor based in Singapore. He has previously started,
built and sold half a dozen businesses and is now a Partner at Unity-Group Private Equity and Co-Founder of The Marketing Group PLC. He is the author two best selling books 'Progressive Partnerships' and 'Agglomerate'.
Connect with Callum here:
twitter.com/laingcallum
linkedin.com/in/callumlaing
Download free copies of his books here: www.callumlaing.com