Who knew that when your mum told you to tidy your bedroom it could have been training for a career?
What's your story?
I am the Founder of Get Organised & Beyond, a company that helps individuals de-clutter and organise their space, belongings, paper and time so that they can make the most of their lives.
My love for organising started as a child when I was volunteering my help to my mum and neighbours to sort things out in their home.  I carried it through my professional life by embracing a career in Logistics Management which involved optimising warehouses' space utilisation and re-vamping their processes and systems to increase efficiency.
I loved that work but it was missing the personal element.  As my friends and relatives were frequently seeking my guidance in creating order in their homes, I realised there was an opportunity to blend my passion, skills and personal and professional experience together and decided to set up my professional organising business.
What excites you most about your industry?
I love seeing the transformation that happens, in individuals and in their families, when simple but effective systems and solutions are put into place to help them get organised and take control of their space and time.
What's your connection to Asia?
Originally from France, I moved to Singapore in 1998 following my husband who had been posted here for his work with the promise that we would go back to our families, friends and jobs after his 3-year contract.  But very quickly I learned to appreciate the cultural diversity we were exposed to in our jobs and personal lives and I was hooked…  Singapore feels like home, after 10 days away, I long to come back.
Favourite city in Asia for business and why?
I have travelled very extensively in the region at some stage and every country has something to offer.  But I like Singapore best for the easiness to set up a business, the absence of bureaucracy and the quality of its IT and general infrastructure.
What's the best piece of advice you ever received?
Trust your instincts.
Who inspires you?
Many different people, even children sometimes…  Everyone has something to contribute to others' life story in their own way.  It is just a question of where you are in your life and what you are missing when you cross their paths.
What have you just learnt recently that blew you away?
I recently learned that it takes your brain four times longer to recognise and process each thing, when switching back and forth between tasks.  In other words, forget about multi-tasking!
If you had your time again, what would you do differently?
I would start my business earlier, I love what I do and I can't get enough of doing it. I have found meaning and purpose in it.
How do you unwind?
Exercise in general, and taekwondo in particular.  Kicking and punching is a great way to release the pressure while the focus that's required allows me to forget about what's going on outside the training hall.
Favourite Asian destination for relaxation? Why?
Bali first comes first to my mind.  The spontaneous smiles of the Balinese, the gentle breeze, the slow pace of things, the beautiful afternoon light…  Hum… I could do with all of that right now!
Everyone in business should read this book:
Time management from the Inside Out by Julie Morgenstern.  To me, time is the most valuable asset we have and a lot of people could benefit by learning how to manage it efficiently.
Shameless plug for your business:
My clients tell me that I have transformed their lives and given them the skills and confidence to take their organising journey even further than they had ever imagined.  I find it very rewarding to receive updates from them months after we have stopped working together.  It touches me on a very personal level.
How can people connect with you?
Website: www.getorganisedandbeyond.com
Email: [email protected]
LinkedIn: https://sg.linkedin.com/pub/nathalie-ricaud/3/7ab/7b0
—
This interview was part of the Callum Connect's column found on The Asian Entrepreneur: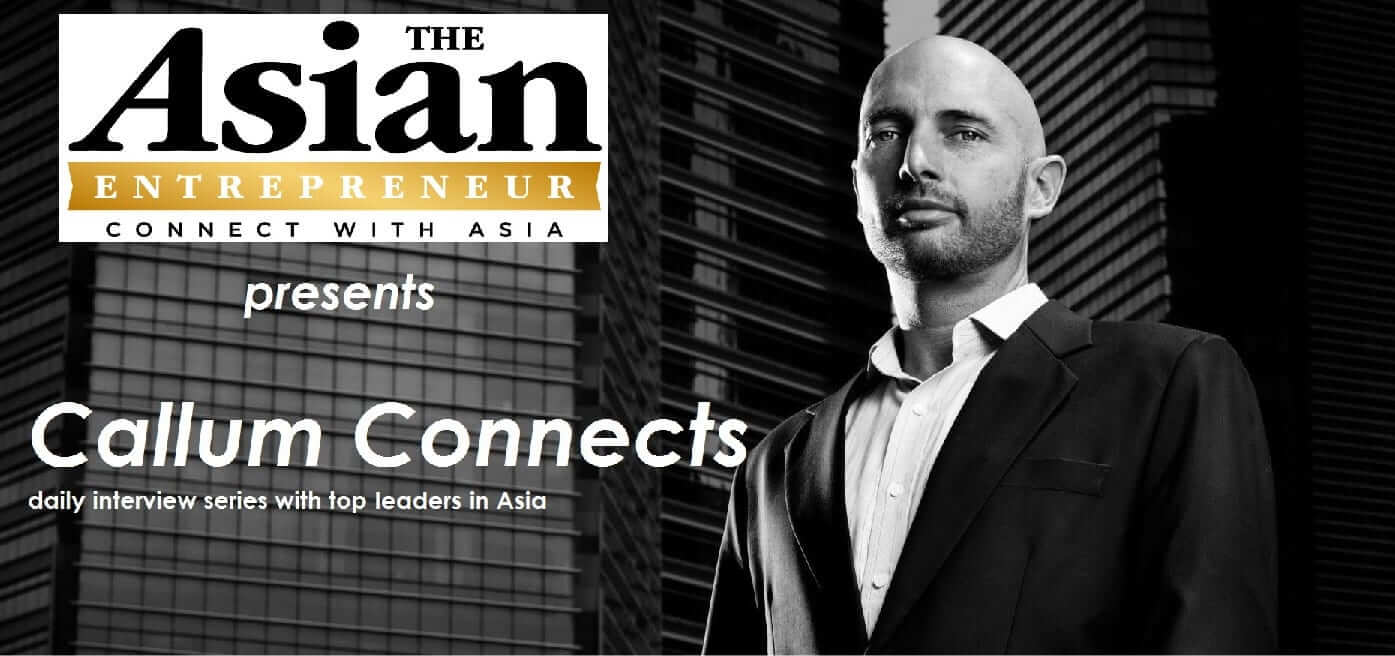 Callum Laing has started, built, bought and sold half a dozen businesses in a range of industries across two continents. He is the owner of Fitness-Buffet a company delivering employee wellness solutions in 11 countries and he is also the CEO of Entrevo Asia, a company that runs 40 week Growth Accelerator programs.
Take the 'Key Person of Influence' scorecard <http://www.keypersonofinfluence.com/scorecard/>
Connect with Callum here:
twitter.com/laingcallum
linkedin.com/in/callumlaing
Get his free 'Asia Snapshot' report from www.callumlaing.com