Oranuch Lerdsuwankij is hosting one Asia's largest tech summits in June 2019.
What's your story?
I am the co-founder of techsauce media. Techsauce is leading technology and innovative media organisation. We also host one of the biggest global tech summit's, http://summit.techsauce.co/. I am recognised as one of the pioneers of the Thai startup ecosystem.
What excites you most about your industry?
In 2012, the tech startup ecosystem in Thailand was very small. As a tech entrepreneur, I understood the challenges startups face. I therefore wanted to build a media, knowledge management and reporting platform for local startups to help launch and grow their businesses. Being a pioneer in the tech world in Thailand is exciting.
What's your connection to Asia?
We have developed one of largest global technology conferences in Asia and connect to the key players in the tech world.
Actually, I was born and grew up in Bangkok, Thailand. Also I started my own company in Thailand and expanded to other countries with Techsauce global summit event.
Favourite city in Asia for business and why?
Bangkok, is the city of contracts and one of the top tourist destinations in the world. The number of business registrations is growing because Thailand is an attractive country for foreigners to start their business and bring in their investments. The cost of living in Bangkok, compared with any other city in the world, is less expensive.

What's the best piece of advice you ever received?
The best advice that I got was from my father. "If we truly want to do something, we will find a way to do it, in spite of the obstacles."
Who inspires you?
My father is my role model. I come from a middle class family and my father was an entrepreneur. In 1997, my family were seriously affected by the ASEAN financial crisis and my father's company went bankrupt. During this difficult time, my father did everything in his power to keep the family safe.
What have you just learnt recently that blew you away?
Clear communication and transparency are top priorities for good business relationships.
If you had your time again, what would you do differently?
My father passed away last year. If I had my time again, I would have spent more time taking care of him and I would have told him how much I loved him.
How do you unwind?
I like to Meditate and volunteer for the blind and physically disabled.
Favourite Asian destination for relaxation? Why?
My favourite Asian destination is winter in northern Thailand, travelling like a local and experiencing the cultural differences.
Everyone in business should read this book:
Start With Why: How Great Leaders Inspire Everyone to Take Action, by Simon Sinek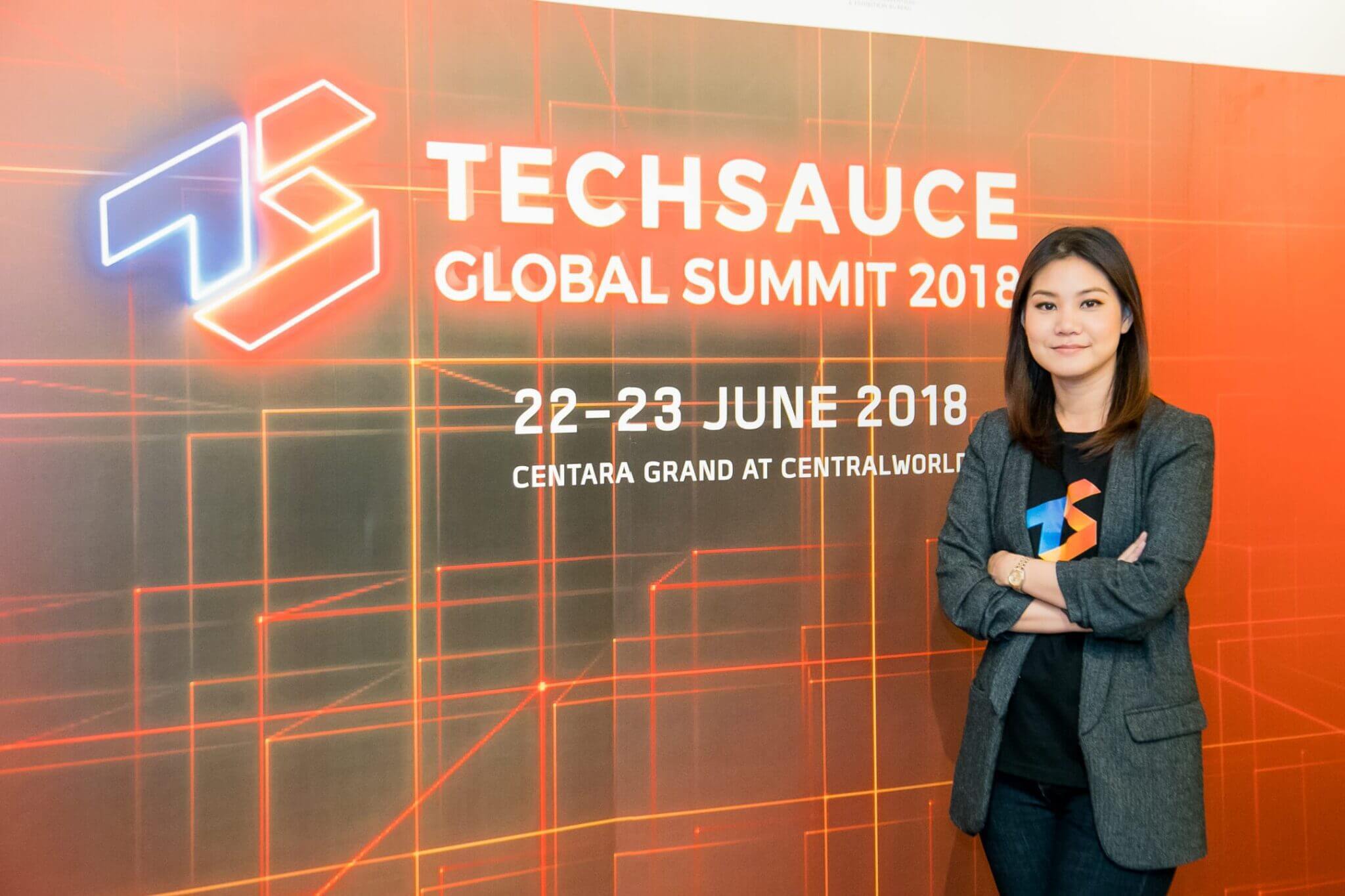 Shameless plug for your business:
Techsauce Global summit, South East Asia's largest tech event takes place in June 2019. It is a prime opportunity for people in tech and media to network, grow and develop their skills. Although we don't have an exact date yet, we will be releasing it online shortly. Please see our website for further details https://summit.techsauce.co/
How can people connect with you?
Email ([email protected])
Twitter handle?
@mimee
—
This interview is part of the 'Callum Connect' series of more than 500 interviews
Callum Laing is an entrepreneur and investor based in Singapore. He has previously started, built and sold half a dozen businesses and is now a Partner at Unity-Group Private Equity and Co-Founder of The Marketing Group PLC. He is the author two best selling books 'Progressive Partnerships' and 'Agglomerate'.
Connect with Callum here: twitter.com/laingcallum linkedin.com/in/callumlaing Download free copies of his books here: www.callumlaing.com