The nature of entrepreneurship is changing almost beyond recognition.  Today's entrepreneurs are as likely to find ways to work with fun organisations as they are to try and start things themselves.  Padmini has tried both approaches and has landed with a company that gives her the creative freedom that most of us strive for.
What's your story?
I've been affectionately described as a polymorph because I've shape-shifted several times in my career.  Currently I'm the Strategic Business Planner for SapientNitro across APAC a.k.a. corporate strategy.  It's a fascinating hybrid role involving M&A, organizational development, change management, and building new capabilities. It keeps me on my toes and suits my background as an entrepreneur (I founded 2 start-ups in the States) and as an Industrial/Organizational Psychologist (what I studied in grad school and practice in some capacity every day).  It's a very entrepreneurial role – half my projects come about from spotting problems or ideas that pop-up and are worth exploring – I like to tinker, fix, and build things.
What excites you most about your industry?
It's maturing, evolving, and getting smarter.  I already work for a company that straddles technology, creativity, and business consulting, and that's not by coincidence.   I really wasn't interested in advertising in and of itself – I'm just not convinced that the pursuit of selling more stuff really creates all that much value for society.  However, I'm a believer that if you bring together the best minds, you not only will come up with the best solution for your client but also for their customers, and you might just create magic. I'm excited about the industry because it's no longer siloed, it's becoming the intersection of so many diverse skillsets and mindsets.
What's your connection to Asia?
I'm Indian, but 4th generation out, so I count myself more as American.  My family is from East Africa, but I was born in London and raised all over the States.  I arrived in Bangkok 3 years ago consulting, then ran performance media for a digital agency.  This role fortuitously brought me to Singapore.  I was on Club St (go figure!) and chatting with the hiring head, unbeknownst to me.  After disclosing my eclectic background she responds "I have the perfect job for you, it's really weird and we can't write a job description for it" so of course I was game.
Favourite city in Asia for business and why?
I know it sounds on-brand, but I really do love Singapore.  I first visited the city 8 years ago and fell in love.  Even when I had my two start-ups in Miami I always told everyone I was moving to Singapore.  So what do I love… the fact that it doesn't really matter where you're from and that the tech and entrepreneurial scene is thriving and the government has a long track record of putting their money where their mouth is when it comes to supporting that.  I respect their determination and I enjoying doing my part to grow and mentor the ecosystem.
What's the best piece of advice you ever received?
1)  "Get out of your own way."  It struck a deep chord.  Most people have been incredibly supportive of me, but there's nothing more dangerous than self-doubt.  100 people can encourage you, but if one person says something harsh, you'll remember those words, especially if they're yours.
2) "It won't be for naught."  My second start-up left me completely burnt-out.  Someone far more seasoned understood and reassured me that the skills I'd acquired, the lessons I'd learned, and all the wild experiences would eventually make sense… and eventually they did.
Who inspires you?
My mother is a force of nature, although she doesn't realize it.   She's an incredibly successful physician, but more than that, she treats hers patients with the utmost respect and empathy.  Regardless of her numerous professional accolades, they have her undivided attention.  I guess that's how she was as a mother as well.
What have you just learnt recently that blew you away?
The best book I read in 2014 was Confessions of an Economic Hit Man by John Perkins.  It opened my eyes and broke my heart, but well worth a read.  
If you had your time again, what would you do differently?
I would have found really solid partners before diving into both the start-ups.  Basically I did two companies by myself with some help from part-time "partners", but that's an oxymoron.  They always had more excuses than time and I did most of the heavy lifting.   I also wouldn't have done either start-up in Miami, that's also an oxymoron.
How do you unwind?
You probably wouldn't call Brazilian Jiu Jitsu or Muay Thai unwinding, but I've always been a pretty athletic person, so my workouts are sacred.  I'll take my gym shoes on vacation in good faith, but I don't know why I bother, I'm always in the water.
Favourite Asian destination for relaxation? Why?
I've only been here for 3 years, so safe to say I'm still exploring.  The beaches in Asia are just exquisite and as a woman from Miami, that's no small compliment.  Recently I was in Khao Lak, Thailand for a week with its pristine and serene beaches.  What more could you want?  City-wise Tokyo stole my heart.  I can't wait to go back!
Everyone in business should read this book:
I recently read Lee Kuan Yew's One Man's View of the World.  It's remarkably pragmatic, clear, thoughtful, and eloquent while remaining succinct – a brilliant demonstration of how to think, how you dissect large problems with multiple variables, predicting the realistic outcomes, and how you land on what's best for everyone in the long run.  I have the utmost respect for decisive leaders who plan for the future, particularly when they're not winning any popularity contests at the time.
I've just started Peter Thiel's Zero to One.  It's provocative and quite promising.  
Shameless plug for your business:
When I was interviewing, our Head of People Success asked me why I wanted to work for SapientNitro, a fairly run of the mill interview question.  Before I actually collected my thoughts I blurted out "Because I'm too weird to work anywhere else".  Then we sat there stunned because it really could have gone either way and I'm usually more careful with my words.  She just looked amused and said "That's fair" and we moved on.  Some companies, probably most companies, wouldn't have appreciated my answer, but I guess that's why I don't work for them.  
How can people connect with you?
LinkedIn – sg.linkedin.com/in/padminipandya
Twitter – @PandyaGirl
—
This interview was part of the Callum Connect's column found on The Asian Entrepreneur: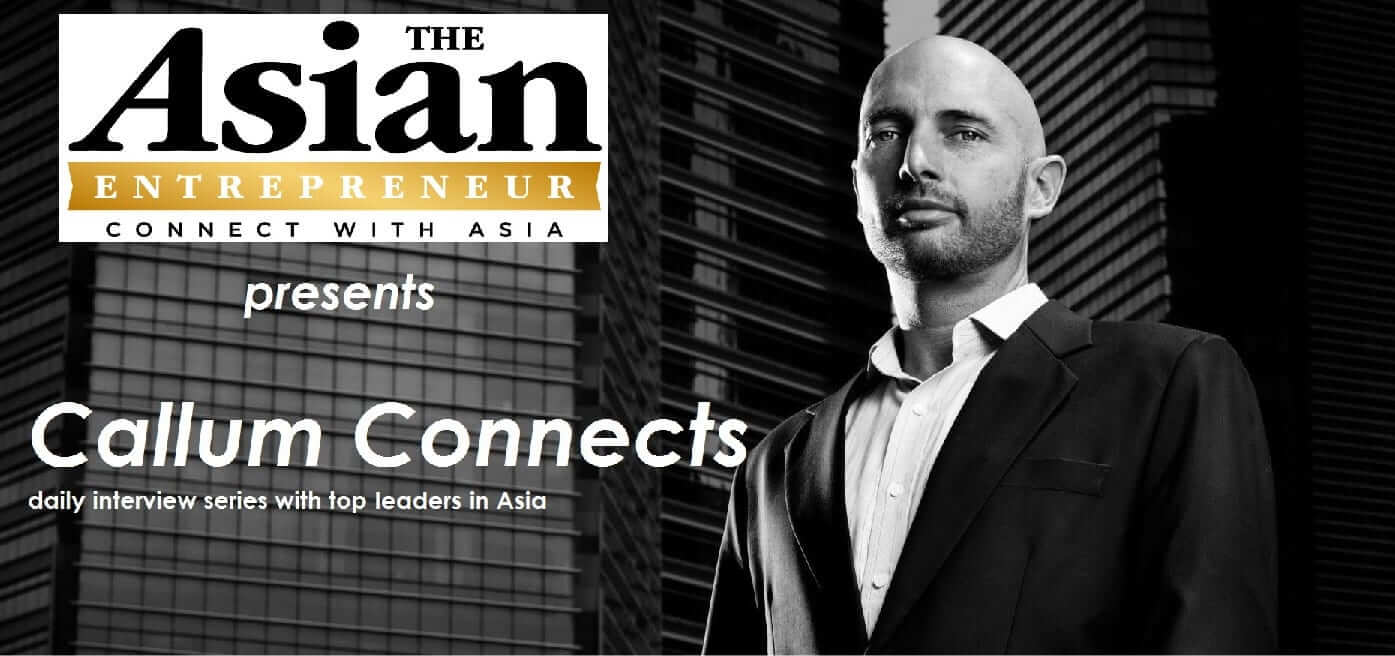 Callum Laing has started, built, bought and sold half a dozen businesses in a range of industries across two continents. He is the owner of Fitness-Buffet a company delivering employee wellness solutions in 11 countries and he is also the CEO of Entrevo Asia, a company that runs 40 week Growth Accelerator programs.
Take the 'Key Person of Influence' scorecard <http://www.keypersonofinfluence.com/scorecard/>
Connect with Callum here:
Get his free 'Asia Snapshot' report from www.callumlaing.com