Breathe Easy – Paint your Walls with Air Purifying gush Paint
What's your story?
In 2015, Singapore suffered a bad episode of Haze. One of the solutions at that time was to use expensive and bulky air purifiers and this increased electricity consumption. I struck a "Eureka!" moment where I realized that we could create a solution by turning the largest surface areas around us into something functional. From there, I had the idea of turning walls into permanent air purifiers, using gush paint.
What excites you most about your industry?
I'm someone who gains satisfaction from seeing growth, and this industry provides that. It's an emerging market that is unexplored and therefore, holds great potential. Adopting this Blue Ocean Strategy aligns gush to a market that focuses more on growth and the impact it can make rather than competing with other markets to gain a bigger share. Most of all, the impact that gush can make will be something that will resonate with everyone, as 80% of our time is spent indoors.
What's your connection to Asia?
I was born and raised in Singapore. We are a young country famous for our unique history in developing from a small state with little resources into a bustling business hub at the center of Asia. One of the aspects of our early beginnings involved the Housing Development Board establishing the symbolic high-rise flats of Singapore to create affordable housing for everyone, given our limited land space. Most Singaporeans will envision reaching the stage where they own a home of their own. But beyond just getting the house, I think it's equally, if not even more important, for everyone to focus on what's inside the house that they have painstakingly worked hard to achieve. That is where gush can help to play a very important role by ensuring that amidst all the urban pollution we experience daily, our customers can always return home to clean, healthy air.
Favourite city in Asia for business and why?
Definitely Singapore. It is the business hub in Asia for imports and exports. The country has friendly taxation policies for companies. There are favorable laws and jurisdiction, governance support and grants for companies. The government is forward-looking and can visualize how the entire SMEs and startups ecosystem can come together. All these create a conducive environment to start a business.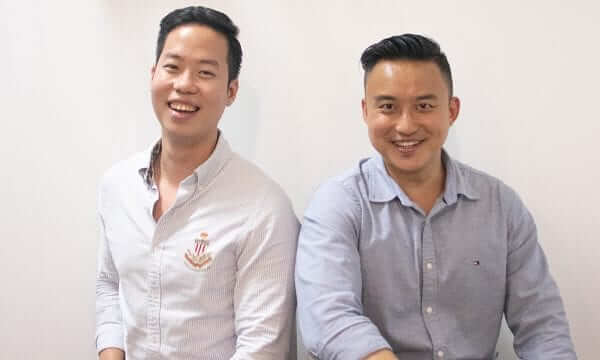 What's the best piece of advice you ever received?
The best piece of advice I ever received was from my mentor, Paul Lim (Executive Chairman of Fidelium Group) that there is different timing for everything. For a start-up, there's an appropriate time for who to hire, depending on the stage the start-up is at. This can be summarized by the 3A strategy —
At the start, you need to hire people with the right ATTITUDE. They are the doers with a positive attitude. They give 110%. They embrace failures more than successes. These are the people who will keep trying. Despite their steep learning curve, their try-it-all attitude will help a company to understand what works and doesn't within a very short time.
In the next stage, you will need people with the right APTITUDE. They need to have a high competency level in what they do. Because of that, they may not be a good fit at the startup stage, as things may progress more slowly when they are more vocal in their opinions. However, as a company starts to pick up on growth, their expertise will be crucial.
Afterwards, you will need the people with ALTITUDE. They possess a helicopter view, and this enables them to see the bigger picture as well as the steps to get there. Having this group of visionaries will spur the company to achieve bigger and bolder ambitions in a realistic way.
Who inspires you?
Elon Musk is my role model. He isn't afraid to break out of the norm and challenge the status quo. He is a visionary leader that breaks barriers. When most others will say no, he not only takes up the challenge, he proved others wrong.
What have you just learnt recently that blew you away?
It was a podcast by Harvard Business Review, titled "How companies like Google and Alibaba respond to fast-moving markets."
To catch up with the fast-moving markets, organisations must reinvent themselves. What works 10 years ago, might not work now. We live in a knowledge-based era where decisions are made based on data points. Rather than focusing solely on company growth, eco-systems are built to capture a better sense of the market, thereby achieving stronger market positioning and value propositions.
Achieving the above requires a big mindset shift. It is no longer power, control and clarifying decision rights, but agility, customer centricity, and innovation that spur growth. The style of leadership has also evolved. Rather than a dictatorship, managers now focus on empowerment, giving knowledge, information and confidence to their peers. It is about making others better and not doing the work all by yourself.
The podcast wrapped up with the top "four disciplines" mantra that are shared among these fast-moving organisations — they Think Big, Test Small, Fail Fast and Constantly Learn.
If you had your time again, what would you do differently?
All the experiences since childhood and leading up to gush, has made me the person I am today. Rather than reflecting on regrets and what I would want to change, I'm more intrigued by how I can constantly move forward for gush, and how to bring across the vision of creating healthy living spaces for all.
How do you unwind?
Hitting the gym 3 times a week, relaxing in a comfy corner to clear my mind with an old-fashioned, and curling up with a self-improvement book. This gives me the headspace to reflect and set new ambitions for myself.
Favourite Asian destination for relaxation? Why?
Japan. It has delicious food, mouth-watering wagyu beef steak, and great whiskey. It is a clean place with a very welcoming culture, and the Japanese are polite people that take pride in what they do.
Everyone in business should read this book:
The 5th Discipline: The Art and Practice of the Learning Organization, by Peter Senge. It describes how companies can become learning organizations by applying systems thinking, which is the fifth discipline, integrating the other four, referenced above. The book will guide you to an understanding of how applying each discipline, independently and altogether, will help a company solve problems and grow.
Shameless plug for your business:
Gush has enabled many homeowners to take charge of their wellbeing by choosing gush paint. We have since painted many homes to create healthy living spaces. In the process, these homeowners have also contributed to our reforestation projects, as gush has pledged to plant a tree for every home painted. We achieve this by working with the Eden Reforestation Project.
How can people connect with you?
I would say buy me an old-fashioned (cocktail). But if you prefer connecting virtually, you can also reach me at [email protected] or via my LinkedIn profile at https://sg.linkedin.com/in/ryanlim-gush
—
This interview is part of the 'Callum Connects' series of more than 500 interviews
Callum Laing is an entrepreneur and investor based in Singapore. He has previously started, built and sold half a dozen businesses and is now a Partner at Unity-Group Private Equity and Co-Founder and CEO of MBH Corporation PLC. He is the author of three best-selling books 'Progressive Partnerships', 'Agglomerate' and 'Entrepreneurial Investing'.
Connect with Callum on Twitter and LinkedIn
Download free copies of his books at www.callumlaing.com