Alvin Anthons is a 37 year old entrepreneur and media personality from Kuala Lumpur. Alvin has been active in the entertainment industry for over 15 years as a TV show host, professional emcee, actor, radio deejay, TVC talent, voice over talent and most recently a recording artist with the release of his self-titled debut album in September. Throughout the years, Alvin has emceed for events in Malaysia and abroad. Just to name a few, the Miss World Malaysia Pageant for consecutive years and the Association of Space Explorers' 23rd Planetary Congress, where Malaysia was the first Southeast Asian country to host the six-day congress. He also hosted his own talk show on RTM TV2 "Let's Talk", an entertainment talk show program which ran for three seasons, garnering over one million viewers per episode.
As an Entrepreneur, back in year 2000, Alvin established an event management company, Mainstream Entertainment (M) Sdn Bhd, which specializes in organizing and executing corporate events, gala dinners, award shows, roadshows, conference and exhibition management, for brands such as HSBC, Astro, Shell, Celcom and Sony. Aside from his involvement in the entertainment industry, Alvin has just recently ventured into the F&B industry with the establishment of a Banana-leaf restaurant, Sri Suria Curry House. Located in Kelana Jaya, the driving factor towards my decision to start-up his own restaurant is my strong passion for food.
Alvin Anthons shares his insightful story with the Asian Entreprenuer today as part of the Feature Of The Week.
Tell us about your experiences in the entertainment industry.
I grew up without having an ambition. What started of as a part time job after I left high school turned out to be the best decision I made for myself. I started off Clowning for an event production company where I was also the "Angkat Barang" crew for the sound system & lighting devision for event. During such events, I learnt how to used the sound consoles from the Event Djs. My boss at the time eventually gave me the opportunity to man the console, playing background and playback music during events before the Event Djs arrives to take on the show. Few gigs later, I earned the opportunity to be an Event DJ. During this time, I would observe the Emcees on stage and how they would engage with the audience. One fine day, the Emcee for a particular event did not turn up and my boss (in desperation) asked me to Emcee the show and that was where it all began! >From then on, I brushed up on my emceeing skills and formulated a working formula in which I have evolved with along the years.
As my experience in Emceeing grew wide, so did my experience in coordinating events. It sparked my decision to start up a small event agency, Mainstream Entertainment (M) Sdn Bhd back in year 2000, which opened up doors for me not only in managing numerous events but also to host my own Talk Show "Let's Talk" on RTM TV2, Radio Deejay on Selangor FM, actor, TVC talent, voice over talent and most recently, the release of my full debut album in Bahasa Malaysia. There's no knowing what's next. I guess its my thrill for new adventures is what drives me to push the boundaries.
Do you feel that the entertainment industry in Malaysia is different from the West and if so, why?
That's a tough one.. Looking at it from an Event Management perspective, I feel it is different in the sense that we have a lot of different cultures to accommodate to when producing an event but the main essence is still the same. In terms of event technology, I feel we are definitely up to par with that in the West with advancements in sound and lighting systems, video mapping, aerial fireworks and so on. However, we lack the resources and experience because the demand for such advancement is not as high as the West due to the costs of production. But it applies mostly for larger scaled events. When it comes to mid-scale event, we are definitely up to par with the West.
Referring to the entertainment industry when speaking of the Music scene, I feel the industry is a challenging one and one which is ever evolving. As a new comer in the Malaysian music scene, I feel we are spoilt for choice at the amount of fresh and creative music being produced but it is always hard to stay on top because of the demand of something new. However, part of the challenge is also striking the balance between the two, especially when the masses are more comfortable listening to whats's already the norm then to appreciate something which pushes the envelope. One more factor I feel is different is that Malaysian are more critical of local music, whereas the music of the West is seen as the benchmark. With that said, I feel we are lacking the openness to accept new ideas.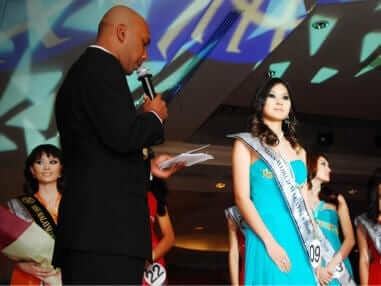 How does one stay relevant in the entertainment industry?
The industry is very word-of-mouth based. Being relevant would mean maintaining the demand for people to still accept you. And for you keep the demand, you need to constantly deliver the best. And to maintain that, you need to keep reinventing the things you do. e.g. If you are a host like myself, incorporating current happenings to stay relevant and up-to-date, look of for latest happenings to incorporate in the shows I host. Study whats lacking from others in the industry and try to improve. Picking out good points yet still being yourself.
You recently ventured off into the F&B market, tell us about Sri Suria Curry House.
Opened in April 2013, Sri Suria Curry House is an Indian restaurant specializing in authentic South-Indian Banana Leaf cuisine with a twist of Malaysian flavor. Because of my deep passion for food, came the spark that spurred the idea to set up a restaurant, which brings together not only the authenticity of Indian cuisine but also one that brings upon a sense of "Home". We are strategically located between Federal Highway and the Damansara-Puchong Highway, in SS 3, Kelana Jaya (right across from Sri Easwari Temple). I am truly blessed to have the support of my family who are always beside me from the start and the great team at Sri Suria Curry House!
Having been in the Entertainment industry for since the start of my career, this is my first experience in the Food & Beverage industry. It all started when I traveled to india, where my journey of food discovery began. I came home with all these colorful experiences which I could not explain in words and worked alongside my Mother to incorporate an extensive menu combining the best of India and my Mothers' hereditary recipes! What better support I could ever get better than my mother, the best chef in the world.
Depicting a simple set up, Sri Suria Curry House, we cater to vegetarian and non-vegetarian patrons. Our authentic Vegetarian Banana-leaf Meal comes with a choice of white rice, Briyani rice and parboiled rice, 4 varieties of delectable vegetable dishes, pickles, fried chili,Papadom, Rassam and selections of 3 types of spicy curry, served on a banana leaf. Complimentary Indian desserts such as Kesari andPayasam are served on Fridays. A wide variety of dishes are prepared daily, such as Mutton Varuval, Prawn Sambal, Fish Cutlet and Chicken Peratal, for diners to order with their Banana-leaf meals. Alternatively, ascrumptious spread of vegetarian mock-meat dishes is also available for vegetarian diners. We also have, a fresh selection of chicken and seafood to be fried upon request. Starting its operations at 7:00am till 11:00pm daily, Sri Suria Curry House offers an extensive list of all-day favorites such as Roti Canai, Chapatti, Thosai, Idli, Puri and much more. During teatime, an assortment of Malaysian kuih and freshly prepared Nasi Lemak is served to compliment a hot cup of Teh Tarik with fresh Cows milk.
Why did you decide to make the shift into F&B?
The idea was primarily sparked from my deep passion for food. I used to love visiting new restaurants and trying out new food during my free time. During my travel to India back in 2011, the idea just came to mind and everything from then one was to try to formulate a working plan towards this new establishment which is Sri Suria Curry House.
The shift is definitely at big one and it is always particularly challenging to do something you have never done before. But if it's one thing I've learnt from my years in Event Management is that "Nothing is Impossible". The concept in which I approached this endeavor was to get into this like how i would when organizing an event. A client can come to you with a bizarre idea at any point and it is up to you to make it happen. It is the same game applied to a different situation. With this principal in mind, I took every learning point and adapted it to the plan and as you go on, you apply it wherever necessary. But of course passion is very important.. The willingness to learn from the bottom up, from A-Z, has to come naturally.
Walk us through the process of starting your restaurant in Malaysia.
Firstly one needs the passion for food. Secondly one needs a little funding. And after these two, the headache starts. From looking for a chef, to waiters, to staff training and permits are just some initial steps that needs to be carefully managed. After determining your concept of your restaurant, the hardest decision to make it to select an ideal location in which this 'show' is gong to take place. Yes, the location is the hardest decision one will have to make before placing a deposit. Once all these are done, the renovation, purchasing of all fixtures, fittings, food suppliers and equipment comes into place. And the rest will just fall in place.
What was the toughest part starting the restaurant?
The toughest part is getting the whole plan in place. As I did not have any experience in the F & B industry, I had to learn the ropes from A to Z. It is definitely not an easy task but the willingness to learn and get hands-on has to come naturally. For example, how much flour does it take to make 20 Roti Canai? Something as simple as calculating the cost of making Roti Canai has a million and one questions which will not be answered unless you are willing to get down to the basic and do it yourself.
I had to learn everything from kitchen supplies and equipments, going to India to source for the best kitchen staff, market research on prices, sourcing for the best produce and making the right deals with suppliers to ensure not only the quality of the produce but also to build a lasting relationship for years to come. I love getting down to business and this will definitely be a never ending process in which I am willing to adapt and grow with.
What is your strategy against competition in the F&B industry?
The only strategy should be serving good food with great service and not forgetting clean toilets! Once this internal quality control is achieve, then you are on a league of your own. Part of the startup process is to try to find out what is lacking in the local market. The industry is very word-of-mouth based which is why it is simply crucial to maintain your quality of food, service and cleanliness as a main priority… But not forgetting reasonable pricing! Once you can maintain that, lets just hope word gets around. And If you have a good location then there's your added advantage!
Can you share with us some industry insights you've developed in this industry?
There are a lot of "insights" I have come upon during my journey thus far. For one, the are a lot of ways people cut corners to get food out in the cheapest way to cut costs. Suppliers will come to you with options of sub standard products which favors business owners in saving cost of production while expanding their profit margins. But we do not engage with such ploys as we strongly believe that the quality of food should be our main priority.
For example, I was shocked to hear that cocoa powder is mixed with Milo, which substantially brings down the cost. But we strongly think you should never sacrifice quality for quantity! We try to always deliver the best to ensure customer satisfaction is achieved.
How is it like managing your own restaurant?
It is of course challenging, just like everything everyone says it would be but I would not have gotten into this if I was not ready to give it my 100%. It is definitely not a one man show. Of course it is very tiring to be involved in overlooking operations everyday to maintain food quality and service but I am blessed to have a great team to work alongside with.
What are your future plans for the restaurant?
Probably an expansion into providing Catering services. Having only been open for 6 months now, we are already receiving a number of request for catering. If all goes well, perhaps the next step is to get a bit more serious with providing Catering Services. But then again, lets see where this takes us. If the demand for catering grows, it will definitely be an avenue we are willing to explore.
Any words of siwdom for entrepreneurs out there?
Perseverance and Staying humble throughout your journey. Nothing ever comes easy. Keep on trying, because nothing good ever comes easy. You just have to keep looking forward and appreciate the people who have helped you along the way. Take effort to learn. Challenges will come but it is part and parcel of running a business no matter what industry you're venturing into.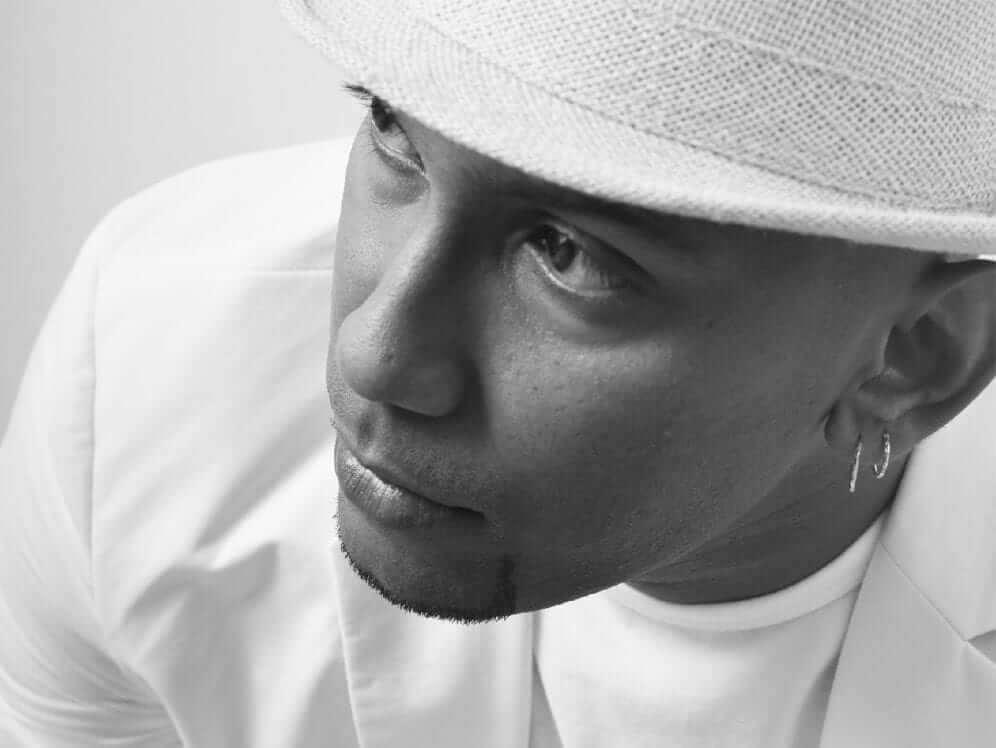 Connect with Alvin Anthons and Mainstream Media & Sri Suria Curry House today:
Twitter: https://twitter.com/alvinanthons
Website: http://www.alvinanthons.com/
Facebook: http://www.facebook.com/alvinanthons.live