Vishes Mittal and Ching Tse Tseng are the founders of Vault Dragon, an interesting startup the seeks to innovate Singapore's self-storage industry.
Vishesh Mittal drives the technology development at Vault Dragon. With other 10 years of web and 5 years of app development experience, his knowledge ensures sustainability, reliability and accuracy of Vault Dragon's web and mobile applications.
Vishesh has a double degree in Computer Science and Business Administration from National University of Singapore. Vishesh also graduated with University Scholar's Programme, an interdisciplinary programme by NUS that accepts only 3% students every cohort.
Ching drives the business development function at Vault Dragon. He is an ex-PwC business consultant specialising in business process management. He also worked as an investment advisor at Philip Securities, where he was awarded the "Top Rookie" title in 2008 for his sales performance.
Ching holds an undergraduate degree in Business Administration from the National University of Singapore Business School. He also holds a post-graduate diploma in Regulatory Compliance with International Compliance Association.
What exactly is Vault Dragon?
Vault Dragon is an integrated urban storage company that provides affordable, secure and on-demand storage solutions with flexible terms. We are the "Dropbox" of physical storage, simplifying the storage process while allowing users to deposit, manage, index and retrieve their stuff through our web and mobile applications.
How did Vault Dragon come about?
We are not natives to Singapore. We have been renting from one place to another. And over the years, the apartment size kept getting smaller and the rent kept increasing. Eventually, we came up with the idea of Vault Dragon to create more space in the living room by decluttering people's homes.
Vault Dragon started off with a random catch-up at Starbucks in Orchard. It was totally unplanned. We spent about an hour discussing how storage is such a hassle and things could be better. Over the next few days, we met every day to discuss more about how we can make storage simpler.
When we saw we were getting somewhere, we joined Founders Institute where we were allowed to shape our ideas in the guidance of mentors. After Founders Institute, we joined JFDI where took idea to execution.
How has the startup journey been like?
It has been an exciting journey. Logistics heavy business is not easy. There is little room to learn from mistakes and we spend a lot of our time anticipating scenarios and preparing for them. Also, logistics heavy businesses tend to be investment heavy, so a lot of focus has been on keeping the business lean and incurring most expenses on just-in-time basis.
What is the most difficult stage?
Finding the optimum price point was the most difficult stage for us. We had a lot of parameters to take into account, and it would be hard for us to change our price after going live as the price itself forms an important part of our pitch to our customers. We drew up multiple spreadsheets and did cost benefit analysis to come up with the perfect price-point.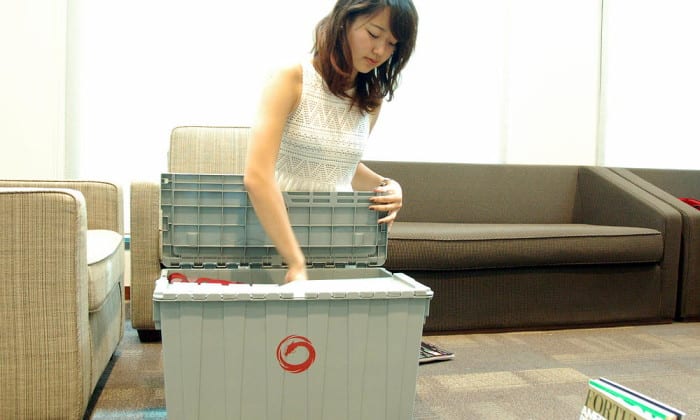 Are there a lot of competitors?
There are about 20 vendors in Singapore, operating 40 self-storage facilities (1.6 million square feet of combined leasable space). Dominant players include: Lock+ Store, Big Orange, Storhub and Extra Space. None of the competitors offer daily rentals with no deposits or on-demand pickup and return services. In addition, none of the competitors allow users to manage their possessions through personalised dashboards.
What are some interesting insights you've developed about this industry in Singapore?
Self-storage or self-service storage is essentially a "Do-It-Yourself" storage concept where users fully manage their leased self-storage space and stored items. It allows users to lease storage space where they can keep goods and belongings in specialised facilities. Users of self-storage facilities are also given more choices and control by which they are able to decide what, where, when, how and for how long they store their possessions compared to conventional warehouses.
The concept of self-storage was introduced in Singapore in 2003, when StorHub Self Storage began operating its first storage facility. Over the next seven year, the company saw its customer base grew over 10-fold, with revenue jumping 14-fold to $13.4 million in the same period. In 2012, size of the self-storage industry is about SGD 72 million by revenue earned.
How do you guys plan to set yourself apart from others in this industry?
Vault Dragon aims to breathe new life into self-storage operators' hitherto cost-ineffective, troublesome and inflexible services. With our low entry price and flexible storage terms, Vault Dragon will appeal most to users with lighter and less predictable space needs. These users are also likely to be cost-conscious consumers want to pay only for the actual amount of space used, with the option of changing their storage requirements rapidly. Vault Dragon aims to quickly expand to other cities that have similar space constraint problems. Vault Dragon is already looking at setting up shop in Hong Kong. And hopefully by next year, Vault Dragon would have presence in 3 cities.
What do you think about the startup scene in Asia?
We sign up partners who resell our products through the hosting channel and also sell products via partners who are affiliates. We sign on both kinds of partners and work with them to make their time investment successful.
Does Vault Dragon follow certain policies?
At Vault Dragon, we firmly believe in these 10 Company Policies:
1. Deliver WOW through service.
2. Customer is not always right, but he has the money!
3. Do more with less. Effort is measured by output, not hours.
4. Fix things before they break. Don't wait for it.
5. Be humble. But don't suck up to anyone.
6. No assholes.
7. Build open and honest relationship with communication.
8. Create fun and a little weirdness
9. Creativity is always rewarded, regardless of the outcome.
10. Family comes before work.
What do you think is the most important things that entrepreneurs should keep in mind?
Be humble. Always. Iterate. That is the single biggest key to success. Achieve perfection through iteration. Talk to a lot of people. Listen to them intently. Ask for a lot of advice. Don't follow any advice.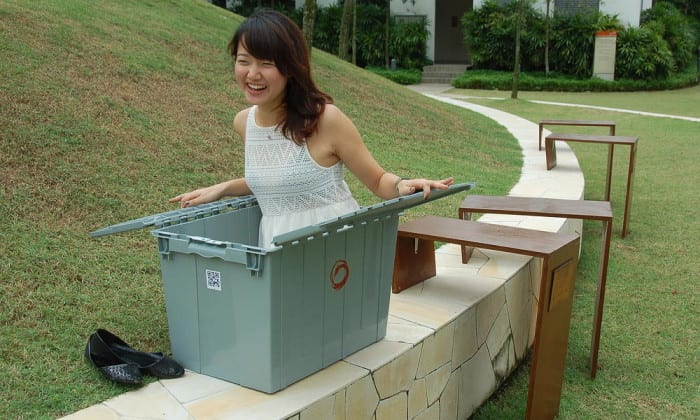 Connect with Vishesh & Ching and Vault Dragon today:
Twitter: https://www.twitter.com/VaultDragon
Website: http://www.vaultdragon.com/
Facebook: https://www.facebook.com/VaultDragon