Born in Taiwan, Benny Lee graduated from the Tatung Institute of Technology with degree in electrical engineering. In 1972, he was employed by Midland International a Kansas City, Missouri company with offices in Taipei. In 1979, he started his very first business venture, Mitco, a Taipei-based trading company. Mitco sourced several high-profile products, including the Ginsu Knife that sold millions of units on American television infomercials. Mitco played a major role in introducing the Handy Stitch sewing machine to Singer, which sold some four million units during the 1990s.
In 1987, Benny Lee started Trans World in Kansas City, Missouri, an importing and sales company that worked with Northern Automotive and Peterson Manufacturing. He sold the company in 1990. In 1995, Benny moved his family to the United States and he expanded another of his companies, Top Innovations which successfully marketed SteamFast steamers. Irons, steam presses, vacuum cleaners and other innovative merchandise. He sold Top Innovations in 2008. Realizing the growth potential at DuraComm, a Kansas City-based power supply manufacturer, Benny became the majority shareholder in 2007, and then the sole owner in 2010.
Today Benny Lee is the entrepreneur and innovator of diverse groups of companies operating under the moniker, "A Benny Lee Company." He is Chairman & CEO of the DuraComm Corporation, Kansas City, Missouri and PM DuraComm Aqualimpia S.L. Barcelona, Spain. He is also the primary shareholder of LEDSCO, Barcelona, Spain, a new company to take advantage of Spain's high energy cost. He believes that the growth for LED lighting in Spain is exponential, and DuraComm's LED developing its own design and function to fit the needs of Europe's industrial complex.
Lee has plans to expand operations there by designating his Barcelona office as the European headquarters of PM DuraComm Aqualimpia S.L., and other Benny Lee companies. This will include the exporting and selection of PM DuraComm Aqualimpia S.L. products to the U.S., and Kansas City-based DuraComm products to Europe.
In a very different market segment, Benny Lee is also the major shareholder of Eliton, a designer, manufacturer and marketer of a new generation of modern, useful, and optimized musical instruments providing musicians with the authentic and realistic tactile characteristics, including a folding cello.
Benny Lee has received recent acclaim for his entrepreneurial success, community leadership and philanthropy. He accepted the Missouri Governor's "Minority and Small Business Award" and the "Kansas City Manufacturer of the Year" award in 2011. DuraComm was honored by Kansas City Business Magazine as "2012 Top Company" honoree, and Lee was selected as an "Ernst and Young Entrepreneur of the Year–Central Midwest Regional Finalist." The US Small Business Administration recognized Benny Lee with their Region VII 2011 "Minority Business Champion" designation for his support of minority and small business. The Greater Kansas City Chamber of Commerce honored DuraComm as a "2013 Top 10 Small Business of the Year" and the US Chamber of Commerce selected DuraComm as of one the "2013 Top 100 Small Businesses of the Year" in the United States.
.
Benny Lee was honored as the "2014 Kansas City Philanthropist of the Year" by Non-profit Connect, an organization that serves the non-profit community in the metro Kansas City, MO area.
Benny Lee has accepted leadership responsibilities in organizations that assist, educate and promote minority-owned businesses, small businesses and entrepreneurship. He served as President of the Kansas City Asian American Chamber of Commerce for two years, served as First Vice-President of the International Relations Council of Kansas City, served on the Board of Directors of the Greater Kansas City Chamber of Commerce and is an "Entrepreneur in Residence" and mentor at the Institute for Entrepreneurship and Innovation at the University of Missouri-Kansas City. Benny emphasizes the need for greater business and cultural exchange to take advantage of the growing the economy.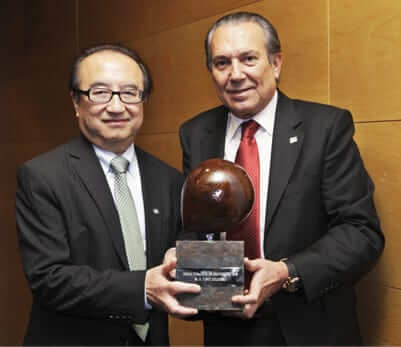 What exactly is DuraComm?
DuraComm began as an international manufacturer of AC-to-DC switch mode power supplies. It has expanded to include solar energy, and commercial and industrial LED lighting solutions. DuraComm, A Benny Lee Company, is both a national and an international company proudly based in Kansas City, Missouri, with clients in the U.S., and other countries throughout the world. It is today comprised of three separate divisions.
DuraComm Power Supplies— Founded in 1993, DuraComm Power Supplies designs and manufactures reliable, high quality power supply products for communications, industrial, government and utility applications. DuraComm's "build to order" manufacturing strategy is one technical resource that has been instrumental in achieving sustained growth. Our customers have learned that sometimes "off-the-shelf" is not exactly what they need. Fortunately, our modular approach and talented design staff make a terrific team to satisfy those unique requirements in a timely and cost effective way. This as a compliment to DuraComm's full line of products from simple desktop units to sophisticated rack mounts battery management systems allowing us to stay ahead of the competition while embracing changing market trends.
DuraComm Lighting—DuraComm Lighting is a prime supplier of high quality LED lighting solutions, providing a wide range of functional lighting applications. Providing lighting products and services in the commercial, residential, retail and consumer markets, the DuraComm team of knowledgeable professionals works directly with clients to offer customized lighting solutions that provide superior results.
DuraComm Solar—DuraComm Solar is a supplier of solar energy and renewable energy system packages and applications throughout the United States and the Caribbean. DuraComm Solar offers turnkey solar project development, consulting, design and project management.
To meet the demands of the marketplace, additional divisions may be added at DuraComm. We continue to monitor the business markets in the United States and throughout the world for new products and services that could be of benefit to our current customers and add new customer segments, as we enhance our growth and profitability while serving customers at an even higher level.
PM DuraComm Aqualimpia S.L
In 2013, Benny Lee purchased consumer products marketing company in Barcelona, Spain that had gone into bankruptcy. Renamed PM DuraComm Aqualimpia S.L., the business continues to grow in sales and revenues, and today has over 100 employees. Benny has plans to expand operations, making his Barcelona office the European headquarters for PM DuraComm Aqualimpia S.L. and other "Benny Lee" companies and export many of PM DuraComm Aqualimpia S.L products to the United States and Kansas City-based DuraComm's products to Europe.
What is the future of the industry in your opinion?
DuraComm Power Supplies: The power supply marketplace is a large and growing segment of business. With our lives becoming ever more connected with new products in the "Internet of Things" segment, this opens us up to ever more opportunities to help developers and manufacturers with the right solution to power their products. Also, we continue to see large growth in the cell phone and communications fields, driving us to provide smaller, more efficient and smatter power supplies.
DuraComm Lighting– LED Lighting-LED lighting's benefits are leading industrial, commercial and even residential consumers to increasingly adopt it in a wide variety of uses. Its long life cycle, easy lighting control, computer programming options and new color selections makes LED a more decorative and efficient lighting option. Attractive design coupled with low power consumption and affordability is driving the lighting marketplace today with consistent growth for LED.
DuraComm Solar—Solar-Solar energy is the cleanest most abundant natural resource available today. The amount of solar energy hitting the US exceeds the total energy consumed by almost 50%. Solar is more scalable, more abundant, more available and more flexible than any other energy source. It shelters the residential home owner and the business owner from escalating energy costs. It adds and increased value to a home or business. Solar energy offers independence from dirty energy sources, and it is more socially responsible and economically sound than other energy options.
Did Benny Lee find anything challenging after he purchased the business?
Benny's vision for DuraComm included expanding marketplace diversification as he sought to replicate success strategies from his prior success, Top Innovations. A comprehensive DuraComm expansion strategy was then implemented in 2010. Benny focused on seeking additional business segments and added new lines of power supply products in addition to compact models that utilized new technologies. Benny then launched DuraComm LED, an LED lighting division in 2009. Obtaining MBE (Minority Business Enterprise) certification, DuraComm Lighting began serving the commercial, retail and restaurant markets with growth of more than 50% each year.
In 2011, Benny relocated DuraComm to a 47,000-square-foot location at 6655 Troost in Kansas City, MO. He converted the production facility, adding 2,200 square feet of warehouse space. Production was brought in-house for more efficient operations and improved internal systems. In 2012, he added DuraComm Solar to the lines of products and services at DuraComm and has added offering a unique leasing program for businesses and nonprofit organizations.
How does DuraComm stay relevant?
When Benny Lee assumed the leadership of DuraComm, he began to alter the culture of the business to better reflect his business values and beliefs. While make changes was important, he didn't want his employees to think that they expendable. They did not know him and were unfamiliar with his leadership style. Benny valued all of the contributions team members were bringing to DuraComm and he certainly didn't want them to seek employment elsewhere. Benny understood that much of the success at DuraComm came from the expertise, attention to detail, and customer service abilities of the employees. Retaining them during the changes was very important to him.
He then began to encourage employees to assume greater decision-making responsibilities. He let them know he is not a proponent of micro-managing people. Employees were praised for good performance. He advised them that career advancements at DuraComm would be awarded in-house first. Benny added to the employee benefit packages. serve to retain employees as well. In addition, he began program in which employees are reviewed regularly and given annual wage increases based on their job performance. To provide a better workplace environment and to accommodate the expansion, Benny moved DuraComm to a more optimum location and began extensive renovation, investing in designing comfortable and spacious offices complete with LED lighting. Now the work culture at DuraComm is positive and upbeat, and people are comfortable coming to Benny with suggestions and ideas. Today DuraComm USA has 23 employees and continues with a very low employee turnover rate.
As DuraComm has grown over the last 20 years, their broad product selection and ability to incorporate cost-effective technological upgrades has permitted them to stay ahead of competition while innovatively meeting changing market requirements. Clients include international companies such as Motorola and JVC Kenwood Systems.
What do you think about being an entrepreneur in Asia? Is it harder or easier, why?
"I enjoy being an entrepreneur in Asia, the Unites States, especially Kansas City, Missouri, and now Spain. Every country has opportunities to start or purchase and advance companies, however the laws and tax codes are all very different. And, sometimes there is a challenge with language and understanding what is being said in a negotiation. I find that there is usually a learning curve on what to do and not to do in marketing, importing and exporting and other details. I am very fortunate to have relationships with business professionals all over the world who I can call or email with questions and they know they can contact me for help as well."  Benny Lee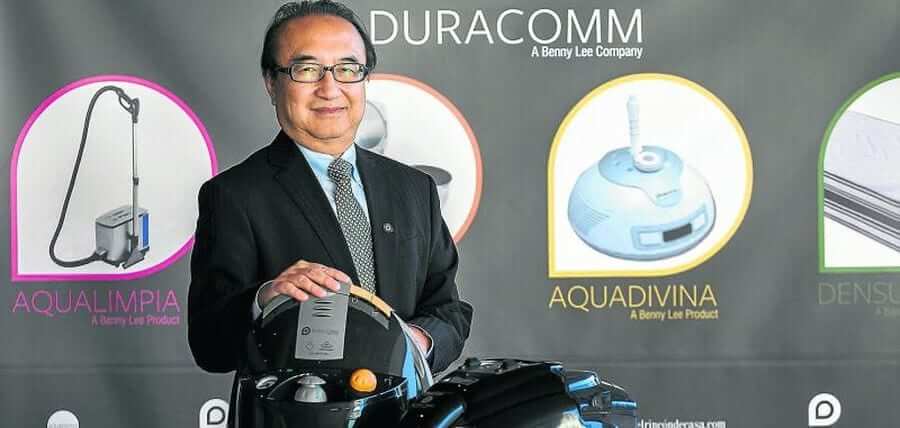 What are some personal principles or personal values that guide you and your career?
"I believe that with good ethics, discipline, ingenuity, and the willingness to keep learning new things, an entrepreneur can successfully tackle just about anything when growing a business. I really enjoy learning something new. It just makes me excited. I will always be looking for new challenges, new friends and new opportunities."  Benny Lee
What is your definition of success?
"For me, I view success as a journey – not a destination. And, it's an opportunity much greater than just monetary gain. It has given me the opportunity to give back to society and to my community, and pay it forward for future generations. I believe it is not necessary to be wealthy to be involved in enriching your community. I advise all business people to seek and accept opportunities to lead, to support non-profit organizations and volunteer to help when possible.
Why did you decide to become an entrepreneur?
"By 1979 I had developed good business relationships with companies in China and the United States and saw the opportunity to launch my own enterprise. I wanted to source and market exclusively something only I controlled, and that is what I did. I think I made the correct decision, too. Thirty-five years later, I still really enjoy starting a new business, or buying an existing one and making it a greater success. I will always be looking for new challenges, new friends and new opportunities."  Benny Lee
What do you think are the most important things entrepreneurs should keep in mind?
"I tell emerging entrepreneurs to always be on the lookout for a quality product or service, first, be certain it is something people want, and then find a way to differentiate and produce it at a competitive cost."  Benny Lee
"I choose to be a corporate sponsor of luncheons, galas, and fundraisers for select business organizations. I invite members of my management team, vendors and business associates to be my guests and sit at my table. I encourage others to follow my example in support of their business community in this manner, – for example, join a chamber of commerce and find time to mentor young entrepreneurs." Benny Lee
 Any parting words of wisdom for entrepreneurs out there?
"I know many entrepreneurs struggle to find money-making ideas. They don't have all of the resources and contacts to do this. One key piece of advice I would give to all business people is to make friends and be a friend wherever you go. Many times, friendship leads to the next opportunity."  Benny Lee.
"You will never know everything, so don't be afraid of what you don't know. Keep asking questions and learning all of your life." Benny Lee.
Connect