Dato' Chevy Beh has clearly shown his business prowess and passion for healthcare throughout his own professional career. Having studied at the University of Virginia and Harvard University, Dato' Beh initially started his career as an investment banker at prestigious investment firms in the United States. Soon after, in pursuit of his calling, Dato' Beh went on to join and later become the Managing Director of BP Healthcare Group, one of the major players in healthcare in Malaysia. Under a period of 5 years, Dato' Beh successfully expanded BP's customer base to more than 2 million individuals, grew the work force from about 400 staff members to more than 1,300 and substantially expanded BP Healthcare Group business units (medical centre, diagnostics, dental, laboratory, food/environmental testing, eye clinics and hearing) from 101 to over 180 business units.
He personally helped the company garner a number of accolades in the healthcare industry, including BP Clinical Lab being awarded JCI accreditation, which actually stands as the first healthcare organisation in Asia to achieved joint commission awarded JCI accreditation under the category of Clinical Laboratory Programme. Dato' Beh's leadership, knack for business development and venturism is certainly recognised by the business community with Dato' Beh having won numerous business and entrepreneurship awards, prominently standing as the top nominee for the Ernst & Young's Entrepreneur of the Year for two consecutive years in 2013 and 2014.
With the tutelage of his own experience, Dato' Beh has recently made a bold move in revolutionising the healthcare industry with the launch of his new startup, BookDoc. It currently stands as one of the most note-worthy startups in Asia on the basis of the media attention and investment support the venture has gathered, a true testament to the vision of the venture. Impressive in his approach and expressive in his intentions, Dato Beh' shares a few words about BookDoc with The Asian Entrepreneur.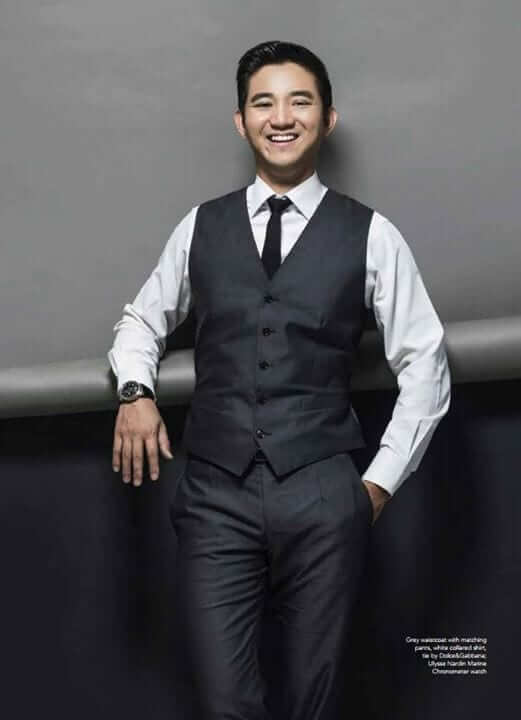 In your own words what is BookDoc?
In the simplest terms, BookDoc is an online booking platform aims to connect and unite healthcare providers with customers, tackling one of the traditional pains experienced by healthcare users.
How did you come up with the idea of BookDoc?
I first came up with the idea for BookDoc after Wayne, a close friend of mine had a near-death experience with Dengue Fever. When Wayne first began to feel ill, he underwent blood testing at his doctor's office and was sent home with negative results. His fever receded, leading him to believe that he was on the road to recovery, but three days later his condition suddenly took a turn for the worse. When he went to see his usual General Practitioner, Wayne was told that he had to go to the hospital immediately.
While enduring the long wait at the hospital to be admitted, Wayne noticed that his gums started bleeding and he began to feel drastically ill. In panic, Wayne gave me a call and luckily, I was able to arrange for Wayne's immediate admission. The attending physician mentioned that had Wayne been admitted any later, his life would have been at risk.
Inspired by Wayne's near-death experience, I pledged to do something to address the inefficiencies and information asymmetries in healthcare. I founded BookDoc with the goal of improving the timeliness of diagnosis and helping patients to find appropriate care.
Could you walk us through the process of starting up BookDoc?
To me the process revolves around gathering the right people to work as well as and building trust with the people you work with as well as your customers.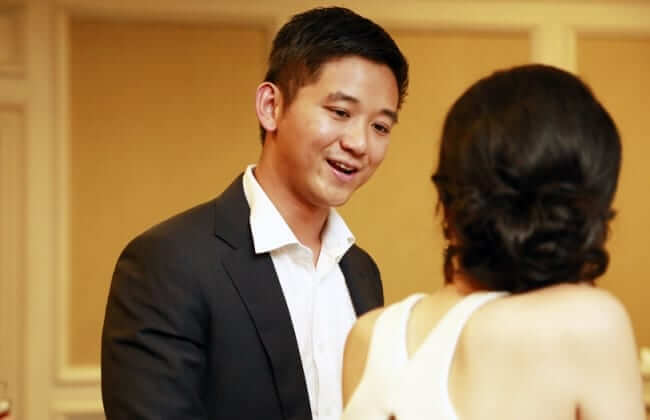 Were there many difficulties in pursuing this idea and how did you manage them?
In actuality, there are too many to really mention. I would say generally, there were many times I would cope by just sitting down, remain calm and most importantly, analyse and rationalise the best course of action.
In a simple sentence, where do you see BookDoc in a few years time?
I would say to be the Alibaba or Amazon for healthcare in Asia as a whole.
So which or what demographic has given BookDoc the most reception at this stage?
Reception has been very positive with most of it coming from corporate users at this stage.
Do you anticipate or see any competition in this field?
At this stage, the answer would be no. The reason being that we are currently pursuing a very different product with very different value propositions compared to the other players that are present at the moment. The only way to counter any potential competition is to  continue innovating and improving our services over time, that is what I believe.
What is your opinion on the state of entrepreneurship in Malaysia?
Honestly, I believe entrepreneurship in Malaysia is growing, which is good especially with current environment. Nevertheless, it is important to nurture young entrepreneurs in Malaysia but I think the common challenge most Malaysian entrepreneurs face lies in execution.
What is something about yourself very few people know?
Aside from my passions for work, I am also a professional polo player and was captain for the England national polo team for under 21 and am also privileged to be the 1st Asian to be merited American All Stars.
Why did you decide to become an entrepreneur?
I embarked on this journey to improve the healthcare system and bring more positive benefits to the people.
In your opinion, what are the keys to entrepreneurial success?
To have good people with you and to have great mentors.
Any parting words of wisdom for entrepreneurs out there from your personal experience?
"The harder you work, the luckier you become."
see more on BookDoc.
This article was edited by Prikesh Salguti, Chief-Editor of The Asian Entrepreneur Magazine.