What's your story?
I am a entrepreneur at heart. Starting my first venture of selling candies and confectionery to schoolmates showed me exactly what I wanted to do when I grew up for a  long time to come. Having grown up in Vienna, Budapest, Warsaw, Dehradun, and Hong Kong – I would also consider myself a citizen of the world. Currently pursuing a BBA at the Hong Kong University of Science and Technology, five years ago I would have never envisioned doing the things that I'm doing today; and I'm eager to see what the future holds for me!
What excites you most about your industry?
What excites me the most about the wearables industry is the fact that the scope and potential is only limited by the imagination. Not only that, but the initial market that I'm entering is the healthcare market. Healthcare has been sorely neglected, and I'm very excited to be the one of forerunners of innovating in this space.
What's your connection to Asia?
My connections to Asia are deeply rooted. I've lived in Hong Kong for half of my life and it's where I learnt who I am.
Favourite city in Asia for business and why?
My favorite city in Asia for business would be Hong Kong, for the simple reason that everything is just so much easier here. The government is so supportive, and all of the procedures are exactly as they are said to be – easy and straightforward.
What's the best piece of advice you ever received?
'Just because someone calls you a failure does not mean you are one.'
Who inspires you?
My father is a great source of inspiration for me.
His entrepreneurial journey began when he was around my age, but his circumstances were far different from mine. From a salesman in Dubai, to a manager in Vienna, Budapest and Warsaw, to a Director in Hong Kong and Guangzhou – my father is the quintessential businessman.
What have you just learnt recently that blew you away?
It's not so much learnt, more like rediscovered. I am constantly being blown away by the fact that the world is actually SO much smaller than we take it to be.
If you had your time again, what would you do differently?
I would be more assertive with my opinions.
How do you unwind?
I play basketball, guitar, and go to the gym. But I love to read at the end of a stressful day
Favourite Asian destination for relaxation? Why?
Slightly north of my place of birth: Rishikesh.
It's one of the few places that I can call home, yet it is almost completely isolated from society.
Everyone in business should read this book:
Zero to One – Peter Thiel.
Shameless plug for your business:
Apotechary is making healthcare available to anyone, anytime.
For more updates, check out www.apotechary.com!
How can people connect with you?
[email protected]
—
This interview was part of the Callum Connect's column found on The Asian Entrepreneur: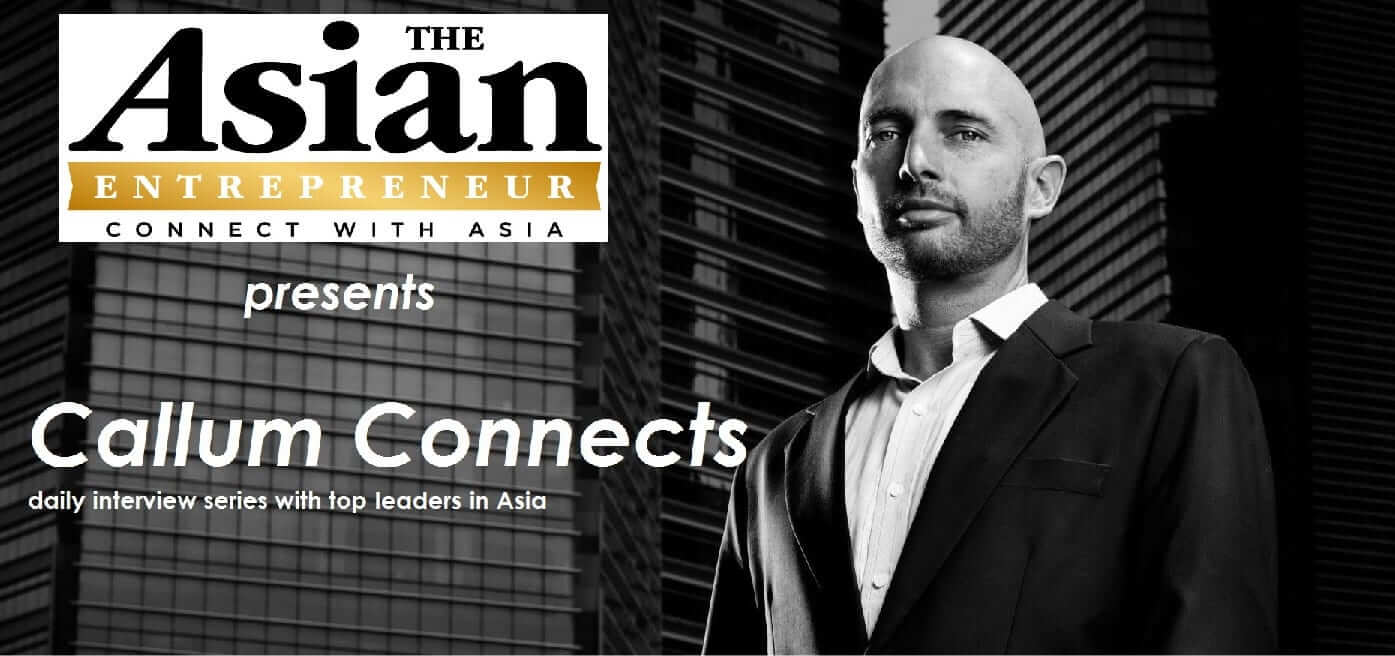 Callum Laing invests and buys small businesses in a range of industries around Asia.  He has previously started, built and sold half a dozen businesses and is the founder & owner of Fitness-Buffet a company delivering employee wellness solutions in 12 countries.  He is a Director of, amongst others, Key Person of Influence.  A 40 week training program for business owners and executives.
Take the 'Key Person of Influence' scorecard <http://www.keypersonofinfluence.com/scorecard/>
Connect with Callum here:
twitter.com/laingcallum
linkedin.com/in/callumlaing
Get his free 'Asia Snapshot' report from www.callumlaing.com