The 'sharing economy' is getting a lot of press right now and deservedly so.  The advent of new technology and innovative entrepreneurs like Jia are paving the way for assets to be much more effectively utilised over time.  Whether that's a car, your house, or any number of smaller assets, the impact that this is having is already huge and growing.
Jia is leading the way, and as she rightly points out, we are right at the beginning!
Roomorama is the largest platform for professionally-managed short-term accommodations worldwide. Choose and book instantly from thousands of amazing properties around the globe!
What's your story?
I started Roomorama with my husband, while we were both living in New York. Roomorama was founded out of a passion for travel, and a constant search for the best ways to see the world. Back in 2009, we were young executives who were tired of faceless hostels and budget hotels, but couldn't afford fancy places either. We were always on the hunt for affordable yet unique places to stay, but always found it a challenge to find and book these properties. At the same time, whenever we left home, we would rent out our apartment to travelers passing through. Back then, we used online classifieds and word of mouth, but the process was cumbersome and unreliable. We created Roomorama to make it easy for guests to find a book a non-hotel accommodation anywhere in the world, and for hosts to be able to manage inquiries and reservations in a simple and streamlined manner.
What excites you most about your industry?
I am excited by the fact that the short term rental industry is still in its infancy, and we are paving the way for it to become a mainstream way of travel. Roomorama is aggregating the largest platform of instantly-bookable, professionally-managed properties around the world, and this is a first in our industry.
What's your connection to Asia?
I was born and grew up in this part of the world. My family is here, and this is where I call home.
Favourite city in Asia for business and why?
Singapore! Things are efficient, the business culture here is pretty straightforward and we can actually see things moving.
What's the best piece of advice you ever received?
That nothing in life comes easy. It reminds me that I must always work hard, be determined and persistent.
Who inspires you?
My parents. I've always looked up to them, and now that I have my own child, I think that sense of respect and admiration for my own parents has grown even more.
What have you just learnt recently that blew you away?
Not quite mind-blowing per se, but certainly a quote that I can relate to: The difference between success and failure is just a decision to keep trying.
If you had your time again, what would you do differently?
I don't regret anything I've done, but I would probably just do everything faster, if I could.
How do you unwind?
I go for a run or do a long session of yoga. Then I go home and play with my baby daughter. That's always a great stress reliever.
Favourite Asian destination for relaxation? Why?
Thailand – I love the food and the people.
How can people connect with you?
Facebook.com/roomorama
https://plus.google.com/+roomorama
Instagram: @roomorama
Twitter: @roomorama
This interview was part of Callum Connect's column found on The Asian Entrepreneur: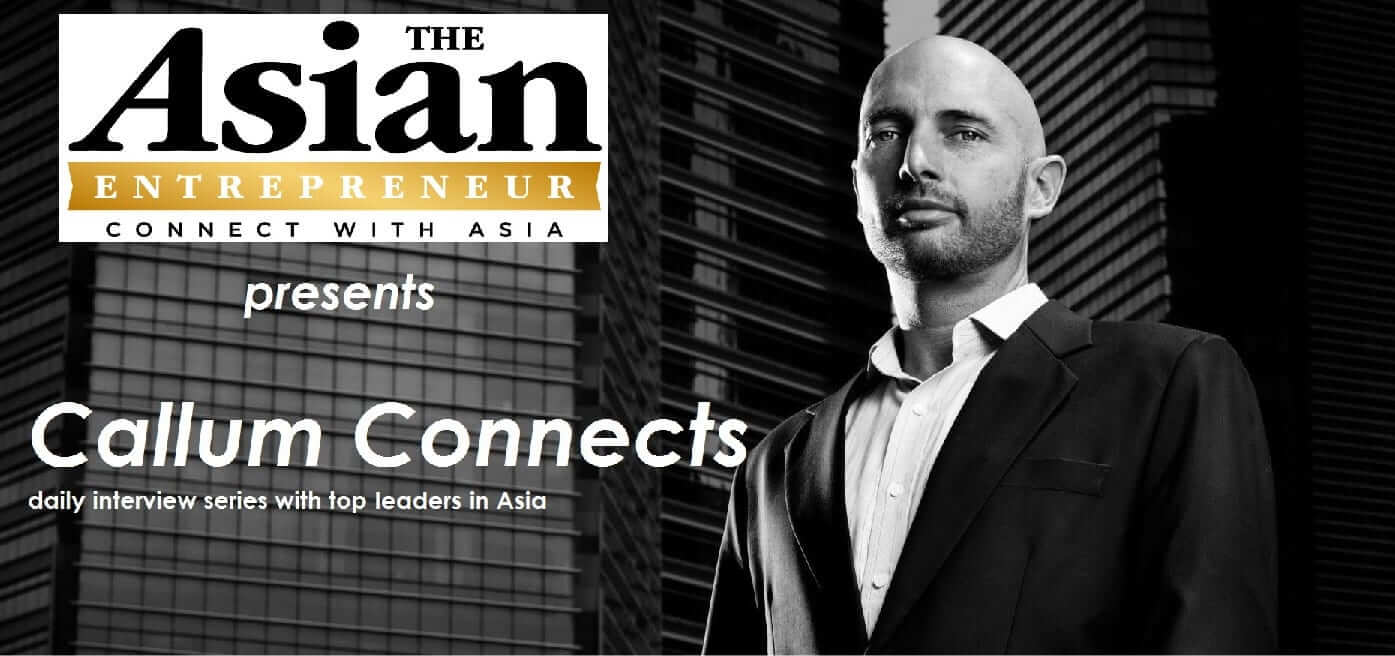 Callum Laing has started, built, bought and sold half a dozen businesses in a range of industries across two continents. He is the owner of Fitness-Buffet a company delivering employee wellness solutions in 11 countries and he is also the CEO of Entrevo Asia, a company that runs 40 week Growth Accelerator programs.
Take the 'Key Person of Influence' scorecard <http://www.keypersonofinfluence.com/scorecard/>
Connect with Callum here:
twitter.com/laingcallum
linkedin.com/in/callumlaing
Get his free 'Asia Snapshot' report from www.callumlaing.com