What's your story?
From a university faculty to private jeweller…
"Memories are the only things we can take away, and the only things we can leave behind. So why not build it into a modern heirloom." These were the words spoken during my pitch in Cambridge, England. I later founded 'The Guild of Storytellers' while studying a postgraduate at the University of Cambridge. The Guild of Storytellers aims to retain precious memories from individuals and transforms them into bespoke jewellery.
What excites you most about your industry?
Listening! Listening to customers' life stories and being part of the process to co-produce that one and only piece of bespoke jewellery from scratch, as a modern heirloom. Meaningful things give me a lot of satisfaction.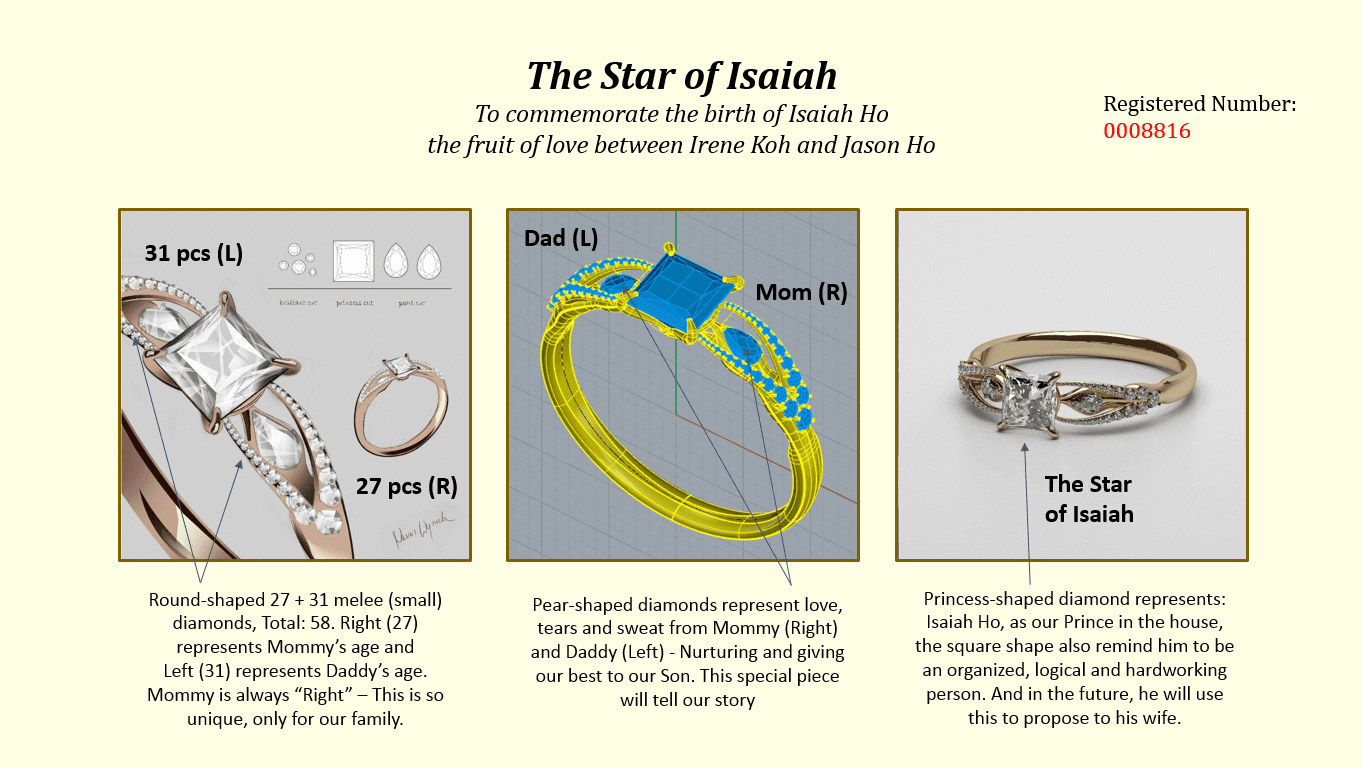 A sample of my own story, for my son.
What's your connection to Asia?
Singapore is home, I was born here. We focus on Asia to build our client base.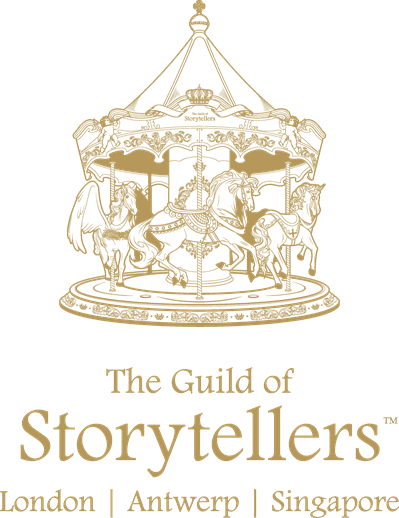 Favourite city in Asia for business and why?
Singapore, my home and my headquarters. This place is like a hub, a shining jewel in Asia, where people from all corners of the world meet.
What's the best piece of advice you ever received?
Follow your heart, remember your original intent and purpose.
Who inspires you?
Entrepreneurship is a lonely road. My mentor Lesley, always encourages me and keeps me in-check, even though we are 6,700 plus miles apart.
What have you just learnt recently that blew you away?
About stainless steel and how to buy proper, good quality kitchenware. I met someone who is in nickel mining and he gave me some guidelines for buying stainless steel. In exchange, I shared with him how to buy high quality natural diamonds. According to him, good stainless steel must have at least 8% nickel content. As for high quality diamonds, you can join our private workshops!
If you had your time again, what would you do differently?
I would do the same.
How do you unwind?
Spend time with my family, read my favourite history books or enjoy a full body massage plus scrub.
Favourite Asian destination for relaxation? Why?
Japan is an ideal place to rest and eat. Consistency in good quality food, even at the street stalls. The Japanese people take pride in what they do. They have a strong sense of ownership over the food they cook.
Everyone in business should read this book:
"The Speed of Trust" by Stephen M.R. Covey with Rebecca R. Merrill. A book recommended to me, by my mentor Lesley. Indeed trust is the only one thing that changes everything. Trust will increase our speed of getting things done and at the same time reduce the cost.
Shameless plug for your business:
Bespoke jewellery. Everyone should tell their stories through a piece of bespoke jewellery.
http://www.gostorytellers.com/GoS.html
How can people connect with you?
Website: www.GoStorytellers.com
LinkedIn: Kai Joo Jason HO
—
This interview was part of the Callum Connect's column found on The Asian Entrepreneur:
Callum Laing invests and buys small businesses in a range of industries around Asia.  He has previously started, built and sold half a dozen businesses and is the founder & owner of Fitness-Buffet a company delivering employee wellness solutions in 12 countries.  He is a Director of, amongst others, Key Person of Influence.  A 40 week training program for business owners and executives.
Take the 'Key Person of Influence' scorecard <http://www.keypersonofinfluence.com/scorecard/>
Connect with Callum here:
twitter.com/laingcallum
linkedin.com/in/callumlaing
Get his free 'Asia Snapshot' report from www.callumlaing.com