What's your story?
After my education, I was getting work experience, and ended working a social enterprise start up in London.  Through that, I was hooked on the start up culture and decided to launch my own social enterprise called FoodCycle back in the UK.  Now, I'm in Hong Kong running a foundation called UnLtd (Unlimited) HK.  We give micro grants to social innovators that want to make their idea into a reality.  We give them money and a year's worth of support to help them realise their dream.
What excites you most about your industry?
Each day excites me.  We're working with 12 social innovators right now – urban farming, gardening, technology, film production, aquaponics, architecture – all their ideas are a bit different, all their needs are different, so supporting them day to day is a great challenge.  Things are always changing and our greatest challenge is how to serve a social purpose and also make sure the organisations are finding a way to sustain themselves at the same time.
What's your connection to Asia?
I was born in Hong Kong, grew up in Canada and then worked in London for 7 years.  I've moved back because I believe that there is so much opportunity for business and also social action here in Hong Kong.
Favourite city in Asia for business and why?
Hong Kong of course!  Everybody says because of the rents, competition, etc… it is extremely hard to do business in Hong Kong, however, I think because everybody is so jammed together, it's a great place for new ideas to flourish.
What's the best piece of advice you ever received?
Whatever you're starting up, if it's all a little messy behind the scenes – fake it til you make it.
Who inspires you?
All the start-up entrepreneurs out there that could have taken a comfortable job and a steady income, and instead they decided to leave it all behind, work 20 hours a day and make their dream come true.  
What have you just learnt recently that blew you away?
What blows me away is this. In 2014, SMEs (under 50 people employed) constituted over 98 per cent of the territory's business units and accounted for about 48 per cent of private sector employment.  Which means underneath the big banks, big brands and skyscrapers of Hong Kong, SMEs are really at the heart of what keeps the city moving forward, so we need more entrepreneurs!
If you had your time again, what would you do differently?
Probably get involved in start-ups much earlier in my life.  I started quite late.  Maybe 25?  Before that, it was all 'study study study'.   Study is good, but it doesn't teach you the skills you need to make something happen.  Each school should encourage people to start something from scratch while they're studying.
How do you unwind?
Cycling around Hong Kong, on the island, in the country parks, I'm also a spin teacher in a local indoor cycling studio.  So watch out when you're driving, it might be me!
Favourite Asian destination for relaxation? Why?
Tai Mo Shan – because it's 30 minutes away from my house, and when you're on the trail, you forget you're in Hong Kong.  I can relax everyday before work! – provided I get up at 5 am!
Everyone in business should read this book:
Let My People Go Surfing: The Education of a Reluctant Businessman, by Yvon Chouinard
It's written by the founder of Patagonia, how a passion because a business and how to put your values at the center of your business.  Before all the CSR stuff of the major companies, these guys were already doing it – just because it was the right thing to do.
Shameless plug for your business:
We give grants to start up social innovators that have ideas that benefit the people in Hong Kong.  $15,000 to $50,000 to make your idea into a reality.  Also we give you a full year of support.  So get on our website!
How can people connect with you?
Find us online at www.unltdhongkong.org
Twitter handle?
It's Kelvincheung_uk
—
This interview was part of the Callum Connect's column found on The Asian Entrepreneur: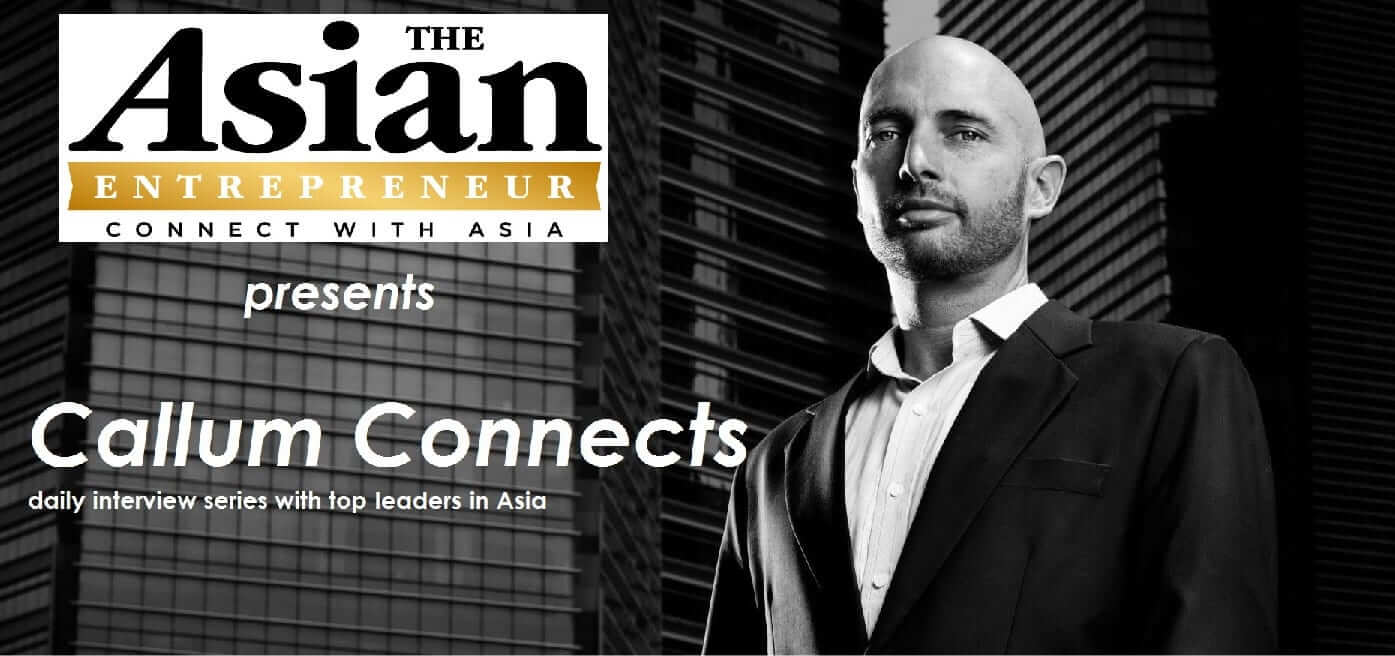 Callum Laing has started, built, bought and sold half a dozen businesses in a range of industries across two continents. He is the owner of Fitness-Buffet a company delivering employee wellness solutions in 11 countries and he is also the CEO of Entrevo Asia, a company that runs 40 week Growth Accelerator programs.
Take the 'Key Person of Influence' scorecard <http://www.keypersonofinfluence.com/scorecard/>
Connect with Callum here:
twitter.com/laingcallum
linkedin.com/in/callumlaing
Get his free 'Asia Snapshot' report from www.callumlaing.com