There are some absolutely amazing artists coming out of this region and it is great to have someone who can help showcase this talent.  When Grace Clapham suggested connecting with Talenia I was only too happy to get to know her better.
What's your story?
I moved back to Singapore about 2.5 years ago after living in London for about 9 years. My mum is Chilean, and my dad's Singaporean Chinese. My scholarship from the Loke Cheng Kim Foundation enabled me to study at Central Saint Martin's in London and my first job out of University was with Zaha Hadid Architects, where I ended up working for a few years. While there, I was immensely inspired by my colleagues and the collaborative/cross-disciplinary design work, but I also realized that I had the overwhelming urge to create my own business. I then started my own architecture/interior practice, which eventually lead me to found The Artling. Through sourcing art for some of my projects, I realized that there was a large gap in the online marketplace for quality, curated contemporary Asian/South East Asian art and I decided to create a platform to highlight the best of the best in the region.
What excites you most about your industry?
The constant evolution of the art scene in Asia -discovering new works/artists, interacting with these artists, gallerists and like-minded, passionate people. Being able to create a platform that highlights the best of the best puts us at the forefront of what is being created and it's always exciting for our team to discuss these pieces.
What's your connection to Asia?
I am Half Asian and grew up here until I was 16.  It is extremely gratifying to be back here and feel like contributing to the growing arts scene in some way.
Favourite city in Asia for business and why?
Singapore! After living in various cities, I feel it's got a perfect balance of all that's required for businesses to succeed.
What's the best piece of advice you ever received?
Never take 'No' for an answer.
Who inspires you?
Many people – no single person. In general, people who are passionate, determined and kind.
What have you just learnt recently that blew you away?
Thorne's theorems about worm holes in space i.e. that space should be seen as a fabric and that this fabric can, under the right circumstances, fold over on itself. This essentially means that you could, in theory, cut from one side of the universe to the other.
If you had your time again, what would you do differently?
I wouldn't change a thing. Regrets are a waste of time.
How do you unwind?
With my iPad and a glass of wine.
Favourite Asian destination for relaxation? Why?
Hong Kong – Lots of my favourite galleries are there and you can spend time by the sea and still not be too far away from the city.
Everyone in business should read this book:
Delivering Happiness by Zappos CEO Tony Hsieh
Shameless plug for your business:
The Artling is an online platform featuring a curated selection of art from Asia's best galleries & artists. We also offer our clients/customers art consultancy services, where we advise on how best to build, manage and diversify their art collections.
How can people connect with you?
LinkedIn  : https://sg.linkedin.com/pub/talenia-phua-gajardo/21/829/236
Facebook : https://www.facebook.com/TAL.TheArtLing
Email : [email protected]
—
This interview was part of the Callum Connect's column found on The Asian Entrepreneur: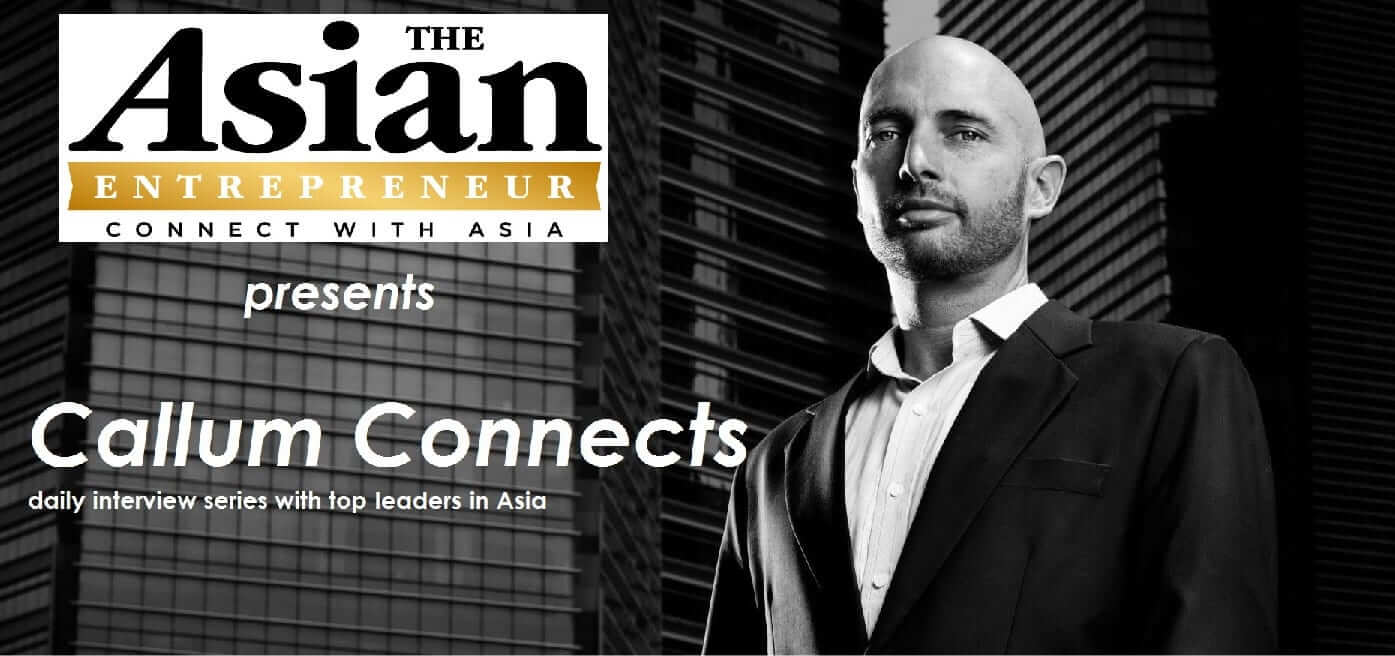 Callum Laing has started, built, bought and sold half a dozen businesses in a range of industries across two continents. He is the owner of Fitness-Buffet a company delivering employee wellness solutions in 11 countries and he is also the CEO of Entrevo Asia, a company that runs 40 week Growth Accelerator programs.
Take the 'Key Person of Influence' scorecard <http://www.keypersonofinfluence.com/scorecard/>
Connect with Callum here:
twitter.com/laingcallum
linkedin.com/in/callumlaing
Get his free 'Asia Snapshot' report from www.callumlaing.com