Kevin Helps Businesses Maximize Their Cash Flow
What's your story?
I'm a former finance professional turned start-up operator. I started my career back in Toronto, working in banking for a number of years, then later moved to Hong Kong to focus on investing in Southeast Asia. Throughout this time, despite enjoying finance, I was always curious about entrepreneurship and what it meant to actually operate and grow a business, instead of just financing them from behind a spreadsheet.
I went on to pursue an MBA at INSEAD still thinking about transitioning to running a business. After graduating, my long-time friend (and now, co-founder) approached me with an idea to build a platform that enables small businesses to use their credit cards as a cash-flow tool to manage their payments. This idea resonated with both of us from both a personal and professional perspective. Combined with a bit of great timing, we embarked on co-founding Reap in 2018.
What excites you most about your industry?
The most exciting part for me is how much potential can still be realized with tech for B2B and financial solutions. I think we have all observed how technology has revolutionized other parts of our personal lives. For example, with information transfer, we're able to send messages, videos, and any kind of data across the world, in an instant. But, for some reason, there are still so many business and financial processes that are still manual. They are cumbersome and time-consuming, which means there is still much we can do to improve and innovate.
What's your connection to Asia?
Despite having spent most of my life in Canada, I was born and spent my early childhood in China. I still have a lot of family members there. During my adult life, I have bounced around between Shanghai, Canada, Hong Kong, France, and Singapore before returning to Hong Kong to start my venture. I guess you could say that I am constantly being drawn back to Asia, and will be calling it home for the foreseeable future.
Favorite city in Asia for business and why?
Hong Kong – in terms of global access, ease of setting up and operating, connections to partners, customers, and talent, Hong Kong still ranks number 1 for me.
What's the best piece of advice you ever received?
Learn by doing – This may just be my way of learning, but for anything that I'm interested in, I need to be hands-on and actually doing it from the start.
Who inspires you?
My dad – he sacrificed a lot for our family in order to provide me with the stability and education to excel in life which gave me a good starting point in my career. It compels me to take chances and to make the best of every situation.
What have you just learned recently that blew you away?
The true difference between being lonely and being alone. Given the situation these days, during COVID, being alone is quite a common thing for most people to be experiencing. But people do not necessarily have to be lonely. Now, more than ever, we are able to use technology to connect with people. Whether it's for personal or work reasons, I've never felt more connected with people, even those I previously didn't feel particularly close to because of the physical distance between us.

If you had your time again, what would you do differently?
Not much, I think all of the things that I've done in the past, either rightly or wrongly, have all accumulated to who I am today. And I'm proud of the mistakes as well as the successes.
How do you unwind?
I sit down with a nice informative podcast about real-life mysteries. One in particular that I've been enjoying lately is called Black Box Down. It explains the intricate details that lead up to seemingly mysterious airline disasters.

Favorite Asian destination for relaxation? Why?
Kota Kinabalu – I spent a lot of time in Sabah for a previous job, and I truly loved how unexplored it felt once you get into the jungles of Eastern Malaysia.
Everyone in business should read this book:
"The Messy Middle: Finding Your Way Through the Hardest and Most Crucial Part of Any Bold Venture," by Scott Belsky – This book has turned out to be an amazing, must-read for anyone pursuing their own venture. It brings into focus the aspects that most start-up stories gloss over (but really shouldn't); all the ugly truths and difficulties that we all face between starting the venture and one day reaching the promised land.
Shameless plug for your business:
Reap is an online platform that allows small and medium enterprises to pay all operating expenses (ie. rent, salaries, suppliers, etc.) using a credit card. Through credit cards, SMEs gain instant access to inexpensive capital and immediately improve operational cash flow/working capital.
How can people connect with you?
Email: [email protected]
Website: reap.global
—
To hear how entrepreneurs around the world overcome their challenges, search your favorite podcast platform for 'CallumConnects' to hear a 5-minute daily breakdown.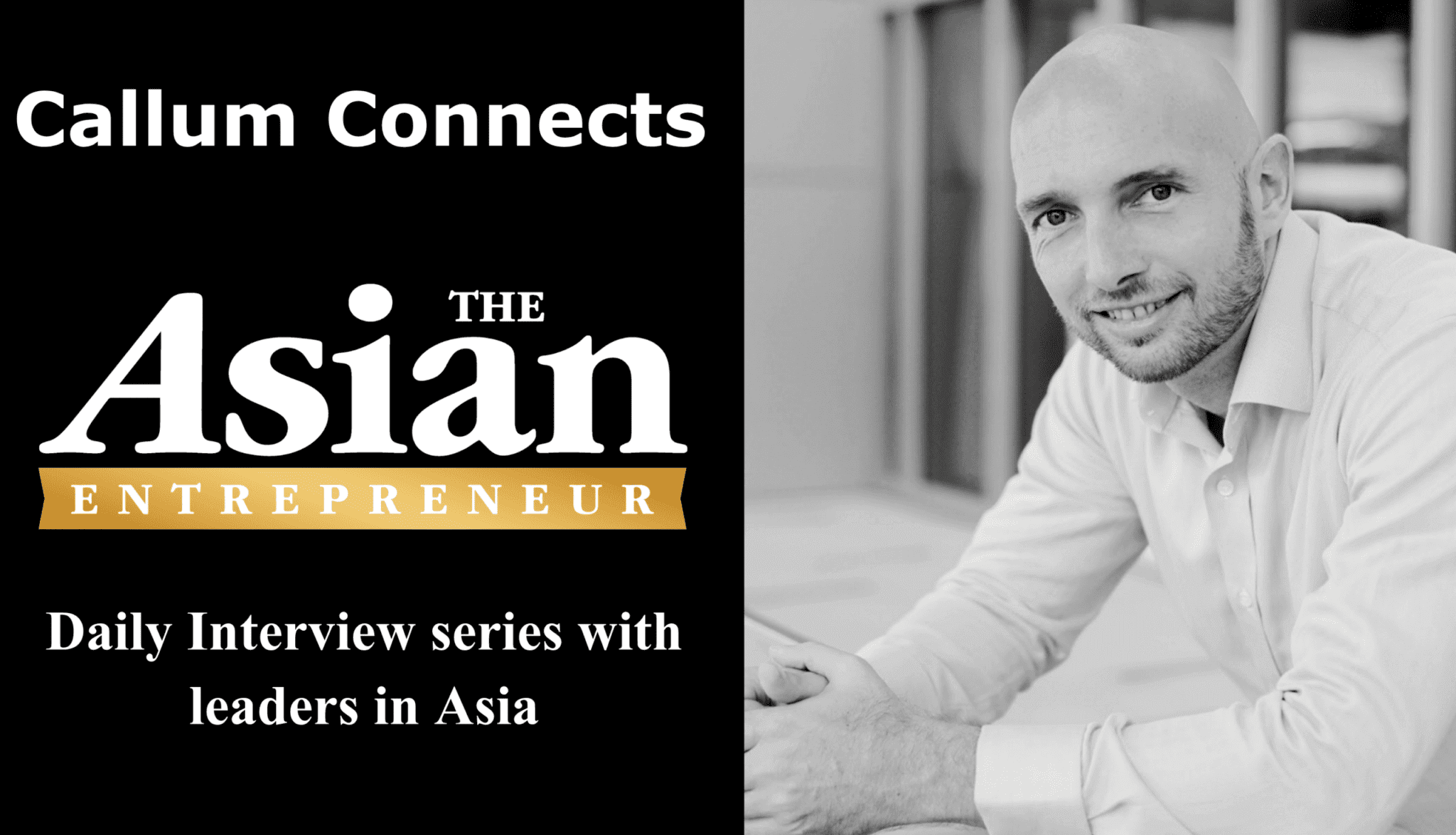 Callum Laing is an entrepreneur and investor based in Singapore. He has previously started, built, and sold half a dozen businesses and is now a Partner at Unity-Group Private Equity and Co-Founder and CEO of MBH Corporation PLC. He is the author of three best-selling books 'Progressive Partnerships', 'Agglomerate', and 'Entrepreneurial Investing'.
Connect with Callum on Twitter and LinkedIn
Download free copies of his books at www.callumlaing.com