Financial Inclusion Defies Business Sense But Leon "Get"s Micro-Entrepreneurs
What's your story?
In my previous life I was a private banker. I think I got my real sense of income inequality when I was exposed to the plight of homeless people sleeping outdoors in Singapore. I realised how ignorant and blind I was to the difficulties that the poor face, even though these difficulties were readily apparent. So I left private banking at the peak of my career, and sort of stumbled into the business of financial inclusion. I took my savings and ploughed it into creating a firm that could be altruistically efficient. That is how I moved from banking for billionaires to banking for the bottom billion.
What excites you most about your industry?
The industry that is financial inclusion defies business sense. How many can say they are in the business of helping people out of poverty? I think what is even more exciting is using technology, not in complex, mind blowing, blockchain level applications, but in really simple robust ways that can help the financially excluded gain access to credit. It really is about the application. It is about connecting seemingly distant dots.
What's your connection to Asia?
I was born in Singapore.
Favourite city in Asia for business and why?
I would be biased if I said Myanmar, since the main base of operations is domiciled there. But I think what Myanmar offers is a blank canvass, a classic but rare blue ocean. A frontier economy that is both technologically ready, along with a workforce that is hungry and grateful, as well as an environment that is ready to embrace growth.
What is the best piece of advice you ever received?
I think the life changing piece of advice was from a book by Jim Rohn, "It isn't what the book costs; it's what it will cost you if you don't read it." Since then, I have purchased every book I wanted to read, without any thought of it's price. This philosophy has served me well.
Who inspires you?
There is no person in particular who inspires me. It's more about inspirational traits embodied in individuals that stand out to me. I think the most inspiring people are the doers. The ones that walk the talk. If you look at the current state of things with COVID-19, all manner of strategy has been thrown out of the window. Doers are the ones that will turn the ship around, the ones that will rebuild from the dust. We need Doers in all our firms now.
What have you just learnt recently that blew you away?
We recently bought a husky for the family which means we are basically keeping an arctic wolf. I think my wife and I learnt how much discipline had to be instilled in a dog, not only for the safety of the family, but for everyone in general. So, the adage is true, that there are no bad dogs, just bad dog owners. 
If you had your time again, what would you do differently?
I would buy some damn bitcoin. My master's thesis was on cryptocurrency as an alternative investment vehicle. My findings were that cryptocurrency did provide a unique source of beta and true diversification in an investment portfolio.  At that point in time, bitcoin was trading at USD35 per coin.
How do you unwind?
Tennis is my favourite cardio workout, and I need to go to the gym. These are the primary ways I unwind while building up a good calorie deficit. And then I overcompensate for the calories I burn by eating ice cream.
Favourite Asian destination for relaxation? Why?
Is it cliché to say Bangkok? It is the place for me. Where else can you get freshly deep-fried chicken on the street, for a dollar, and those insane thai-iced coffees? It has the best of what Asia has to offer at an affordable price with both high-end accommodations and street level comforts situated in near proximity.
Everyone in business should read this book:
"Outgrowing God: A Beginner's Guide," by Richard Dawkins.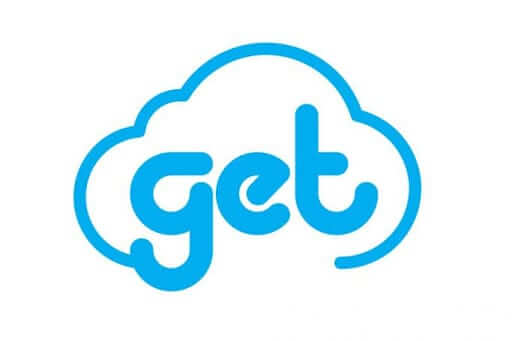 Shameless plug for your business:
GET provides micro-entrepreneurs access to relevant technological innovations to help them meaningfully increase their incomes. If you are interested in financial inclusion, work for us or collaborate with us.
How can people connect with you?
You can contact me through email: [email protected]
—
This interview is part of the 'Callum Connects' series of more than 500 interviews
Callum Laing is an entrepreneur and investor based in Singapore. He has previously started, built and sold half a dozen businesses and is now a Partner at Unity-Group Private Equity and Co-Founder and CEO of MBH Corporation PLC. He is the author of three best-selling books 'Progressive Partnerships', 'Agglomerate' and 'Entrepreneurial Investing'.
Connect with Callum on Twitter and LinkedIn
Download free copies of his books at www.callumlaing.com