Vinita is hoping to help people understand themselves better, bringing good health hope and fulfillment into their lives.
What's your story?
I moved to a small town in South India (Mysore) after I got married at the age of 20. I continued my studies after motherhood at 21 and completed my masters in English literature and took up my first job at a new generation bank several years later as there were few opportunities in Mysore at the time. My heart was not in banking and I was seeking a vocation which led me into the realm of vedic wellness. I started studying Ayurveda and yoga alongside my career as a Marketing Manager at Indus Valley Ayurveda Center. After 5 years, I joined the Windflower Group during its inception and went on to set up their wellness division and also headed up marketing for the group. Last year, I moved to Germany to set up Amara Vedic Wellness and today we have our flagship center in Dusseldorf with plans for rapid expansion across Europe.
What excites you most about your industry?
The quest for wellness is universal and has always featured prominently in human history. Every morning I wake up knowing that I can make a difference in someone's life by helping them understand themselves better. In my counseling sessions, I focus on helping my patients feel more connected with their own bodies, minds and with the universe at large. After meditation classes, I get feedback from students that they find themselves much more calm and relaxed, they adopt healthier lifestyle habits and sleep better. This for me is the ultimate high. I am grateful to be a catalyst for change, bringing good health, hope and fulfillment into many lives. This is the most exciting aspect of being part of the wellness world.
What's your connection to Asia?
I was born and brought up in Bangalore and spent 25 years in Mysore before moving to Dusseldorf. The work that I do is intricately linked with India as we offer ancient healing techniques to resolve modern health issues. I believe that Asian traditions and our deep rooted culture has much to offer the world in all aspects of life. From the perspective of wellness, Asian healing traditions can be used very effectively to combat ailments that are common in modern times. The benefits of the spiritual ethos that pervades everyday life in Asia is something that can be made available to every human being to help them improve their own life condition.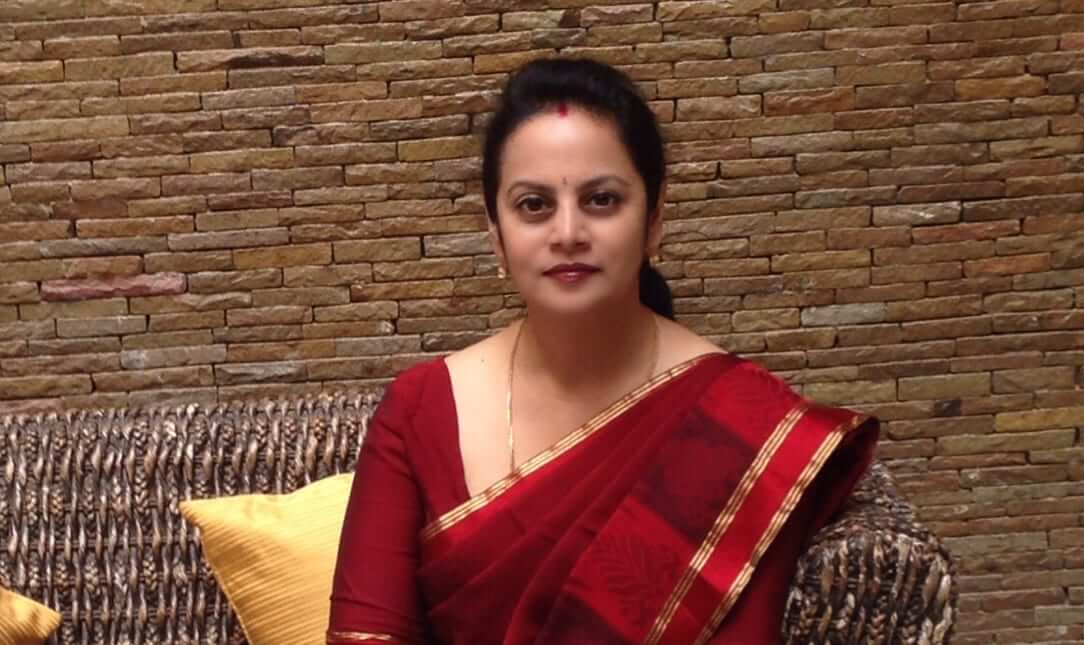 Favourite city in Asia for business and why?
In Asia, I would favour Mysore for my line of business because it has already established itself as the wellness capital with several influential yoga teachers being based there and also it has many reputed Ayurveda institutes and practitioners. Mysore is also home to many revered spiritual leaders and Vedanta teachers. The city itself is noted for its heritage buildings and palaces and is known to be the cleanest city in India with the lowest pollution levels.
What's the best piece of advice you ever received?
It was at Harvard Business School where our professor always started the class with the lines from Peter Drucker: "Whenever you see a successful business, someone once made a courageous decision." I have heeded this advice every single day and I take risks all the time. By risks, I don't mean major gambles which may jeopardise but minor ones like reaching out to people and companies as a shot in the dark or always being on the lookout for speaking and writing opportunities. I will not be lulled into a false sense of security and would like to lead a life of adventure and excitement, not cocooned in my comfort zone.
Who inspires you?
I derive inspiration from every woman I meet. This is particularly so of women who are mothers and who have to maintain a fine balance between work and family and yet aim for self actualisation. I am inspired by people who have found success after going through great difficulty and after putting in much effort and the stories of their struggles always motivate me to aim higher and achieve more. I have drawn a great deal of inspiration from Oprah Winfrey at times when I felt completely defeated by life. Of late, Lisa Nichols and Vishen Lakhiani, both motivational speakers, have been a source of inspiration.
What have you just learnt recently that blew you away?
I read a quote from Carl Jung recently which said, "No tree can grow to the heavens unless its roots reach down in hell." This is particularly true of any entrepreneur's journey. One is plagued by endless self doubt on the path to the realisation of one's dreams. Difficulties arise, tremendous challenges loom large before us, but we have to plod on knowing that success is just around the corner. Giving up is not an option for those of us who put everything at risk to pursue our heart's calling.
If you had your time again, what would you do differently?
I would have deliberated more on various business decisions. As an entrepreneur, I was raring to go and did not completely think things out till the very end. Many decisions were taken not fully understanding the long term consequences. If I had another chance, I would have been more meticulous in my planning, I would have made a greater effort to learn more things about the business environment, government regulations, tax implications, labour laws and most importantly, I would be less trusting of people who over-promise and under-deliver.
How do you unwind?
I meditate for 20 minutes in the morning before I begin my day and 20 minutes in the evening as the day comes to an end. This time spent with myself is non negotiable and helps me handle stress efficiently and I have learnt to be equanimous at all times regardless of the situation I find myself in. I also love to write and I am presently working on a book about transformation using vedic tools and simultaneously on a compendium of short stories.
Favourite Asian destination for relaxation? Why?
Maldives for its pristine beaches, amazing resorts and spectacular spas. Having been in the hospitality business for more than a decade had actually dampened my excitement for vacations but moving to Europe with its cold weather makes me crave the sun and the beaches. Sri Lanka is also a favourite for its cuisine and warm hospitality.
Everyone in business should read this book:
'When breath becomes air' by Paul Kalanithi is a must read for everyone. For me the book served as a harbinger of hope. We all need to understand the utter frailty of our lives and how precious each moment is, given the uncertainty of life. This is especially true for all of us who are active in their pursuit of business and forget to take a moment to acknowledge the sheer beauty of a regular day spent doing nothing.
Shameless plug for your business:
At Amara Vedic Wellness, it is our endeavour to make you feel good about yourself. We help you in your quest for wellbeing and we focus on all three dimensions of your being – the body, mind and soul. We teach you to invest in yourself and enjoy the benefits that accrue and lead a richer, more fulfilled life.
How can people connect with you?
Please email me at [email protected] or connect on Facebook at www.facebook.com/vinitarashinkar or Linkedin at www.linkedin.com/vinitarashinkar and follow our instagram account 'Amara Vedic Wellness'.
—
This interview was part of the Callum Connect's column found on The Asian Entrepreneur:
Callum Laing invests and buys small businesses in a range of industries around Asia.  He has previously started, built and sold half a dozen businesses and is the founder & owner of Fitness-Buffet a company delivering employee wellness solutions in 12 countries.  He is a Director of, amongst others, Key Person of Influence.  A 40 week training program for business owners and executives.
Take the 'Key Person of Influence' scorecard <http://www.keypersonofinfluence.com/scorecard/>
Connect with Callum here:
twitter.com/laingcallum
linkedin.com/in/callumlaing
Get his free 'Asia Snapshot' report from www.callumlaing.com