Walden's Platform Uses 3D Scans to Make Perfectly Fitting Jeans
What's your story?
In 2009, I graduated from an economic recession. My first job involved helping governments and utility companies think about their impact on carbon emissions. Having been thrust into climate initiatives right out of school, I quickly realised that there is so much power in creating compelling consumer products while spearheading change in fighting climate injustices. Since this revelation, I worked in many consumer-facing companies before starting unspun.
What excites you most about your industry?
The combination of the will and the potential to change is astonishing to me.

As individuals working within the industry, we collectively have so much yearning for real and tangible change. The baseline for innovation, within the fashion industry supply chain, is relatively low versus other industries. For example, brands are only just beginning to apply 3D design in their process, in lieu of physical samples.
What's your connection to Asia?
I grew up and was educated in Hong Kong. In my professional life, I have worked in Shanghai, Jakarta, and Tokyo, so I live and breathe Asian culture, particularly when it comes to food!
Favourite city in Asia for business and why?
Hong Kong is home and really unique for business, though the city is going through a very transformative phase, culturally, economically, and politically.
What's the best piece of advice you ever received?
The world's most successful people are "walking flaws" who have maximized one or two strengths that they have found ways to develop, and then complemented these strengths with people who can cover their weaknesses.
Who inspires you?
Obama, who manages to lead with both warmth and authority. We often see leaders who lean either one way or the other.
What have you just learnt recently that blew you away?
I think we are at the cusp of a new form of capitalism. It has been pioneered by progressive companies like Patagonia for a while now, where activism is embedded in everything an organization does and says. With a looming major economic reset and social movements across the world, I suspect this new form of economics will become mainstream.
If you had your time again, what would you do differently?
I am very much into time travel/bootstrap paradox-type science fiction, I am not sure I would open this Pandora's box.
How do you unwind?
I throw heavyweights in cross-training. You see a very different side of me in the gym!
Favourite Asian destination for relaxation? Why?
I am a big sucker for cheap boutique hotels on business travel, wherever I go. There are too many great options within the region to have a favorite.
Everyone in business should read this book:
"Shoe Dog: A Memoir by the Creator of Nike," by Phil Knight.

Shameless plug for your business:
The future of fashion is inevitably "made-to-order." At unspun, we use 3D body-scan to customize jeans, made on-demand, for you. Every pair of jeans made at unspun saves about 24% of carbon emissions.
How can people connect with you?
Unspun.io. I could respond to your customer service questions.
And I am very active across most online media.
Twitter handle?
walden_lam
—
To hear how entrepreneurs around the world overcome their challenges, search your favorite podcast platform for 'CallumConnects' to hear a 5-minute daily breakdown.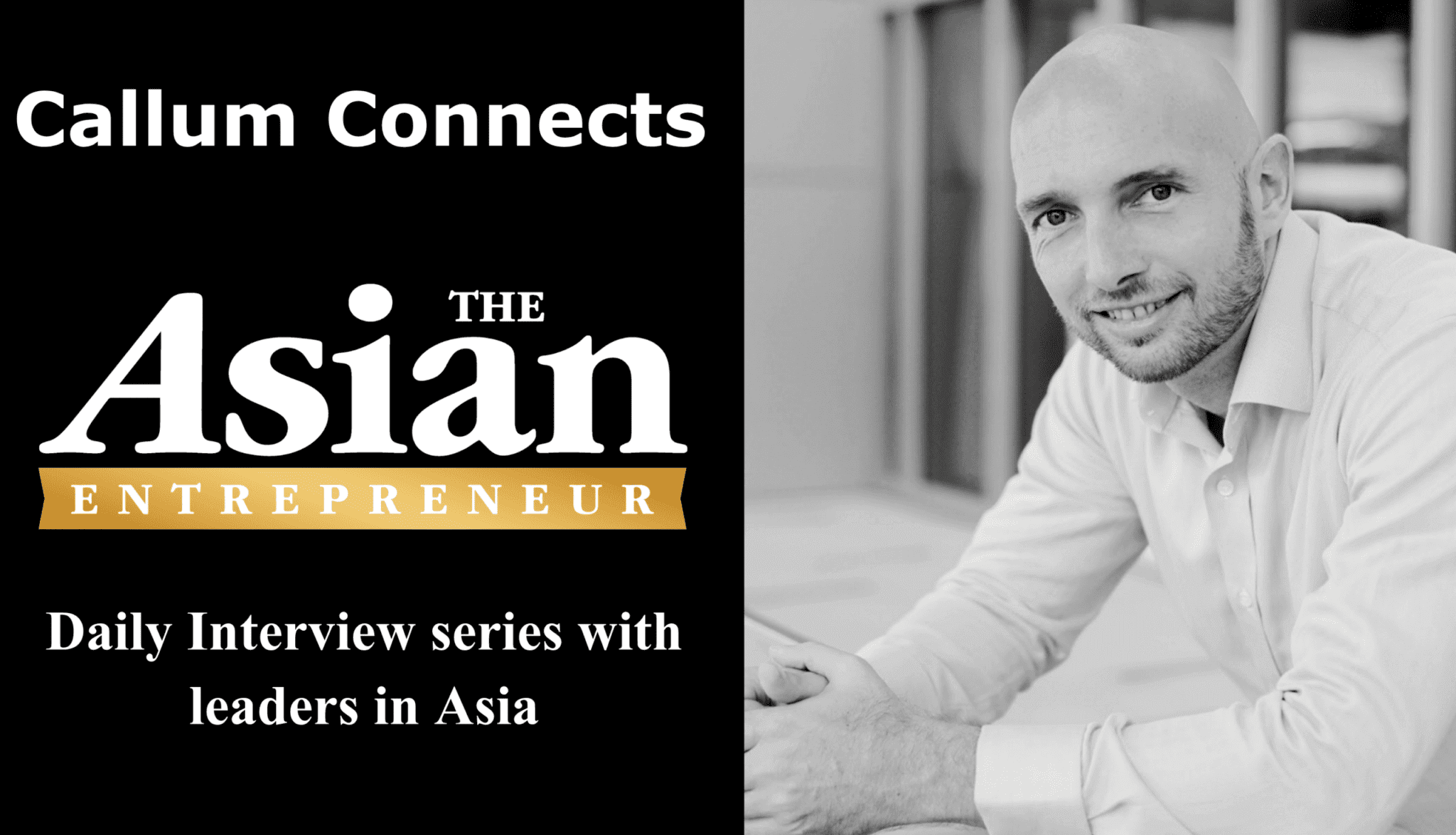 Callum Laing is an entrepreneur and investor based in Singapore. He has previously started, built, and sold half a dozen businesses and is now a Partner at Unity-Group Private Equity and Co-Founder and CEO of MBH Corporation PLC. He is the author of three best-selling books 'Progressive Partnerships', 'Agglomerate', and 'Entrepreneurial Investing'.
Connect with Callum on Twitter and LinkedIn
Download free copies of his books at www.callumlaing.com