Imogen Short helps people write and tell their business' story, to engage their target market.
What's your story?
It's constantly evolving. After twelve years in strategic communications across the world, I was ready for something more entrepreneurial that pushed beyond creative boundaries. So, last year I took on the role as Chief Creative Officer for Write the Talk Hong Kong, the Asia-Pacific hub of a UK-based story shaping agency.
It was a big step, but it was absolutely the right thing to do, and most importantly, the right opportunity. I've been writing and developing characters since I was old enough to hold a pen. To be able to combine my business experience and creative ambitions is a dream come true.
What excites you most about your industry?
Storytelling is a fundamental human instinct; it's as old as we are but it's still relatively new in a business sense. There's a huge opportunity for organisations to get better at how they connect and build trust with their employees, customers, brokers and investors. It's exciting to think about how we can help leaders transform their teams, functions and businesses.
What's your connection to Asia?
Asia has an incredibly rich story; there are so many textures and layers, and it's changing so rapidly. I've been visiting the region for years and now consider Hong Kong to be home.
Favourite city in Asia for business and why?
Even if I didn't live here, I'd have to say Hong Kong. It's fast, diverse and dynamic. But most importantly, it has a real 'pay it forward' mentality which I think accounts for the pace of life here. People are willing to connect you with someone who can help make a difference. As a result, things get done faster, and your network multiples exponentially.
What's the best piece of advice you ever received?
I joined a Writers Studio in Sydney to work on my novel. At the top of the whiteboard in the classroom was a variation of George Addair's quote: "Everything you want in life is on the other side of fear and discipline." Ultimately, whether something is possible or not depends on whether you think it is and how hard you work to achieve it. Once you embrace that, it's yours.
Who inspires you?
Simon Sinek is helping to change people's mindsets about the different and necessary ways to connect with and inspire each other, and why this is important to the future success of businesses worldwide. On a personal level, I'm very lucky to be surrounded by people who inspire me and help me grow. My family and friends, my partner, my CEO and UK team, and my mentors. I think it's important to have people who not only support you in new opportunities but who constantly challenge you to be better.
What have you just learnt recently that blew you away?
Telling a story is 22 times more impactful than giving information to people as data or lists; it's simply the way our brains are structured to remember something important. This insight is at the heart of what we do as an agency, and it's changed the way I communicate with people on a day to day basis.
If you had your time again, what would you do differently?
I would have written my novel sooner, and I would already have travelled to the farthest reaches of the world. But I'm working on rectifying both of these!
How do you unwind?
Trail running is my meditation. It's an essential part of my morning routine because it gets oxygen and daylight into my system before I've even started the day. Hong Kong has some of the best and most accessible trails in Asia; it's amazing to have so much choice on my doorstep. Oh, I also love a glass of Argentinian Malbec.
Favourite Asian destination for relaxation? Why?
That's a tough question so I'm going to choose the last place I visited, Sri Lanka. The people are welcoming, and the landscape is breathtaking. My version of relaxing is to be as active as possible, so it was brilliant to spend ten days hiking, beach running, surfing, cooking Sri Lankan food, and meeting people from all walks of life.
Everyone in business should read this book:
'Start with Why' by Simon Sinek
Shameless plug for your business:
A company without a story is usually a company without a strategy. By identifying, developing and telling their story, we help organisations build trust with the people that matter to their business.
I'd encourage you to think about the character you play as an individual, function or business, and the journey that's ahead for you. What is your story and are people engaging with it?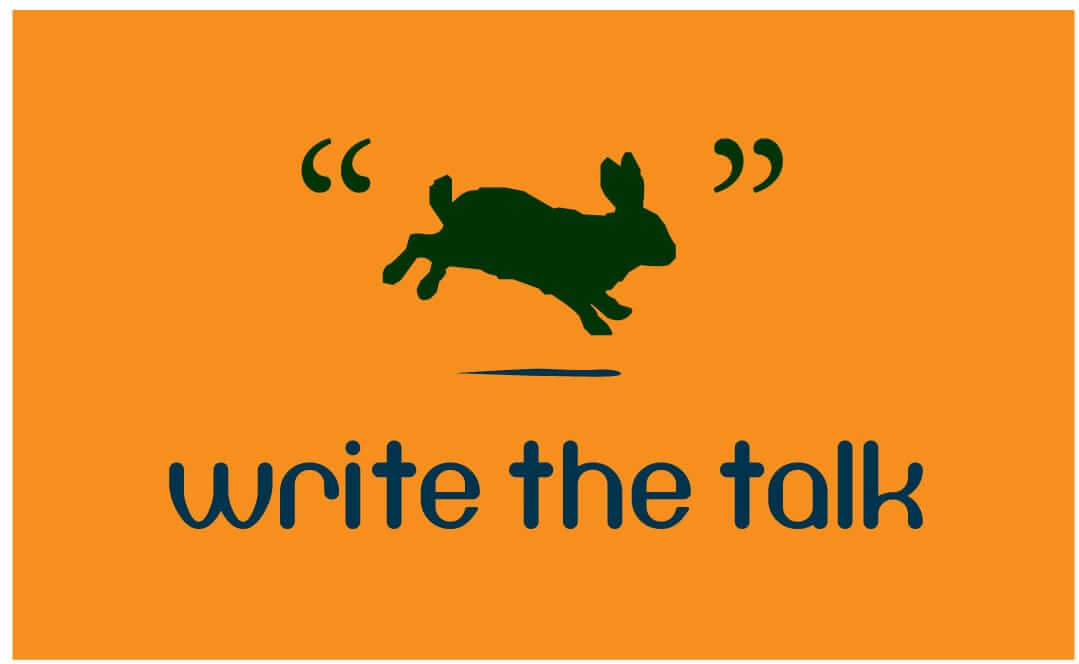 How can people connect with you?
[email protected]
Twitter handle?
@writethetalk
—
This interview is part of the 'Callum Connect' series of more than 500 interviews
Callum Laing is an entrepreneur and investor based in Singapore. He has previously started,
built and sold half a dozen businesses and is now a Partner at Unity-Group Private Equity and Co-Founder of The Marketing Group PLC. He is the author two best selling books 'Progressive Partnerships' and 'Agglomerate'.
Connect with Callum here:
twitter.com/laingcallum
linkedin.com/in/callumlaing
Download free copies of his books here: www.callumlaing.com