Through transformational coaching, Jasveer helps todays leaders and executives achieve their potential.  Using her strong background in leadership management and international recruitment, Jasveer achieves breakthrough performances in her clients with her iconic training program.
What's your story?
I am a transformational coach who helps leaders and executives unleash their full potential. Clients seek me out for my ability to apply a strategic global viewpoint to their issues and at the same time meet their personal developmental needs.
I have extensive leadership and management experience that spans over 25 years. I started my career at The World Bank, 19-years-old I quickly rose up the ranks within 2 years to become one of the youngest diplomats at the United Nations agency. For the next decade, I was travelling extensively, with senior economists and industry leaders from around the world.
In 2000 I brought my dynamism to a recruitment firm that was then in the red, and turned it around in just eight months. I received the Prime Minister's award for contribution to the Singapore economy. I launched my own agency, Acquire Search Consultants, in 2004.
Since 2006, I have been helping key executives and business teams to "take back their strength" and achieve breakthroughs in their performance. My iconic training program on Influential Leadership has developed many managers into leaders.
Using integrated therapies and methodologies, my approach goes beyond traditional performance coaching to create deep impact in the shortest time possible. I frequently tap into my sharp business acumen to help clients implement actionable solutions within their organizations' cultural framework. As a consequence, they became more effective and influential in their roles as change agents.
To date, I have coached more than 100 managers and CEOs from MNCs from a wide range of industries including banking, pharmaceutical, insurance and travel.
I also like to give back to society. I provide voluntary coaching to social enterprises and am currently a grassroots leader for my town constituency.
What excites you most about your industry?
The coaching profession helps me put service to mankind in the highest form. I work with leaders to elevate the leader in them.  It is my way to build successful and happy individuals who will further influence the people around them to make a difference.
What's your connection to Asia?
I have made Singapore my home for the last 20 years.

Favourite city in Asia for business and why?
Favourite city in Asia would be Singapore and for the way things are so reliable and productivity is high in terms of my own abilities.  We are motivated each day by successful people, government, systems, companies, transport system.  
What's the best piece of advice you ever received?
A piece of advice I received from a mentor when I started my first business; 'to define my own success and go after it!'
Who inspires you?
I am inspired by everything, each and every person around me.  When I see anything for the first time I am inspired by its positive attributes, be it a person, a company, a business or a tree.  
What have you just learnt recently that blew you away?
That I am the only one responsible for my own success and failure. Despite any given limitation, may it be circumstances, resources, reasons, it's me who has to be on top of things as a leader and ensure I deliver.
If you had your time again, what would you do differently?
I would redefine my criterias for success.
How do you unwind?
Technology helps me relax, I use my smartphone and a number of apps to read, play games, surf the internet.  It's my way to chill.
Favourite Asian destination for relaxation? Why?
Beaches in Koh Samui and it has the ultimate experience for service.  
Everyone in business should read this book:
Think and Grow Rich – by Napolean Hill.  
Shameless plug for your business:
Connect with me – Elevate the Leader in You!
 
How can people connect with you?
[email protected]
Twitter handle?
My account is: JasveerMalaney
—
This interview was part of the Callum Connect's column found on The Asian Entrepreneur: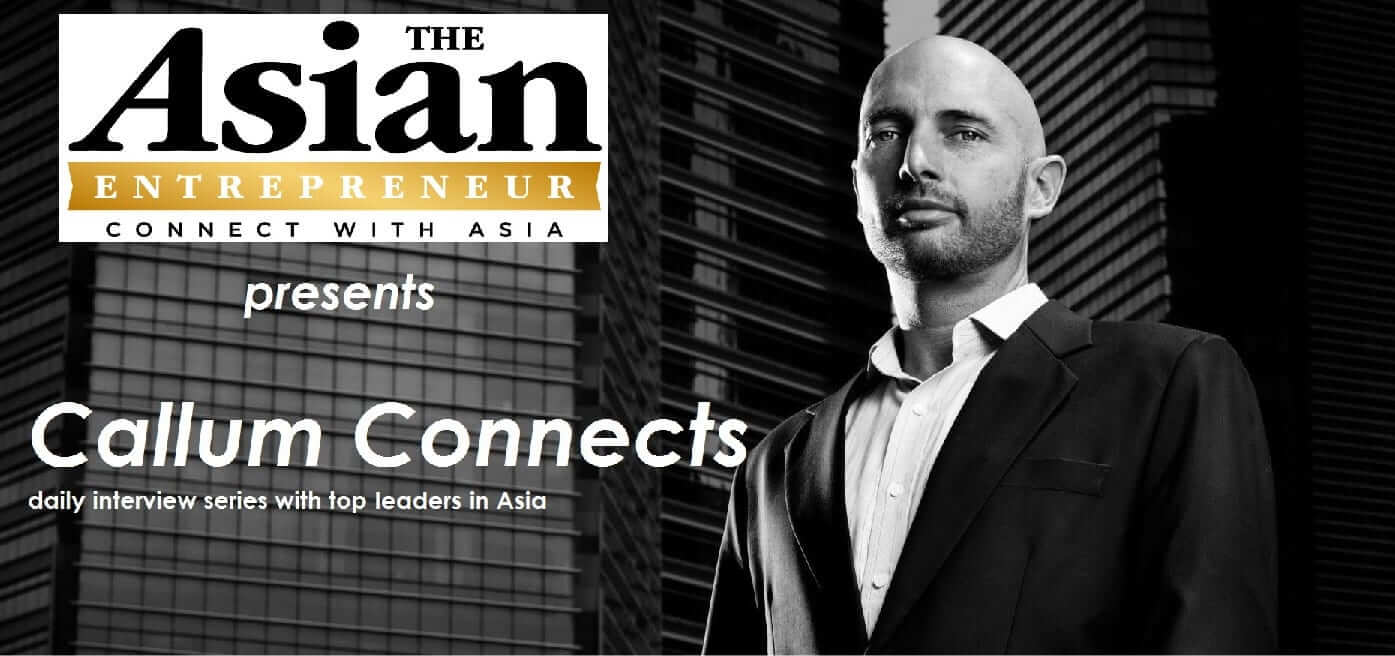 Callum Laing invests and buys small businesses in a range of industries around Asia.  He has previously started, built and sold half a dozen businesses and is the founder & owner of Fitness-Buffet a company delivering employee wellness solutions in 12 countries.  He is a Director of, amongst others, Key Person of Influence.  A 40 week training program for business owners and executives.
Take the 'Key Person of Influence' scorecard <http://www.keypersonofinfluence.com/scorecard/>
Connect with Callum here:
twitter.com/laingcallum
linkedin.com/in/callumlaing
Get his free 'Asia Snapshot' report from www.callumlaing.com