What's your story?
I am a banker turned entrepreneur and mum and I decided to combine my two new passions to create a mobile app for parents. The app is called Bakipa and it's a marketplace for parents to buy and sell everything for the family (think strollers, toys, books). Originally from Australia, I have been in Singapore for 2.5yrs and love the location, the mix of cultures and the warm welcome I have experienced here.
What excites you most about your industry?
Bakipa falls into two industries; one being technology and the other a marketplace. The technology industry excites me because it gives us the power to solve problems and make life more enjoyable for others. The marketplace for children's items excites me because it increases efficiency, reduces waste and enables more sharing between parents. Our business can have a positive impact for individuals and society.
What's your connection to Asia?
I have been fascinated by Asia for many years. I travelled to Indonesia and China while studying at university and took subjects on Asian history and economics. I tried studying some Mandarin too but didn't do very well with that one! The history, mix of cultures and the sheer population of Asian countries has always interested me and I believe Asia has a very exciting future ahead. Singapore has been a fantastic home for our family for the last 2.5yrs and we feel honoured to now be Permanent Residents of this beautiful country.
Favourite city in Asia for business and why?
Singapore, given the immense support for startups here, the enthusiasm for innovation and the connected community.
What's the best piece of advice you ever received?
A colleague once made a throwaway comment that really resonated with me, and that is "don't be afraid to rock the boat, you won't stand out unless you do". We often seek approval from people and try to please, but this advice encouraged me to speak up, share my opinions and try new things.
Who inspires you?
I feel fortunate to have two amazing people in my life who inspire me – my mum and my husband. My mum, Fiona, is a strong, independent and positive person who instilled a strong work ethic in me. My husband and co-founder, Tom, is smart, thoughtful and persistent (he asked me out for 12 months before I said yes!) and inspires me every day to be the best I can be.
What have you just learnt recently that blew you away?
That Vogels bread is now available in Singapore!! Ok on a more serious note, having the right network is extremely powerful and can make or break your business. Look for people and companies who are dominant but differentiated in your industry and reach out to them, they might just be willing to collaborate.
If you had your time again, what would you do differently?
Nothing so far, life has been an awesome journey and I have learned so much along the way, especially from the mistakes!
How do you unwind?
Dinner with friends and a glass of red wine.
Favourite Asian destination for relaxation? Why?
It's hard to choose just one, but we recently spent a week in Hanoi and loved the history, culture and food of the city. We came back feeling positive and recharged!
Everyone in business should read this book:
The Hard Thing About Hard Things by Ben Horowitz
Shameless plug for your business:
Bakipa is the best place for parents to buy and sell their baby, kids and maternity stuff. It's focused, it's simple and it's a community of people who love their children. Join thousands of parents who are saving, sharing and recycling together in Singapore.
How can people connect with you?
Email: [email protected]
Twitter: @marigoldduncan
—
This interview was part of the Callum Connect's column found on The Asian Entrepreneur: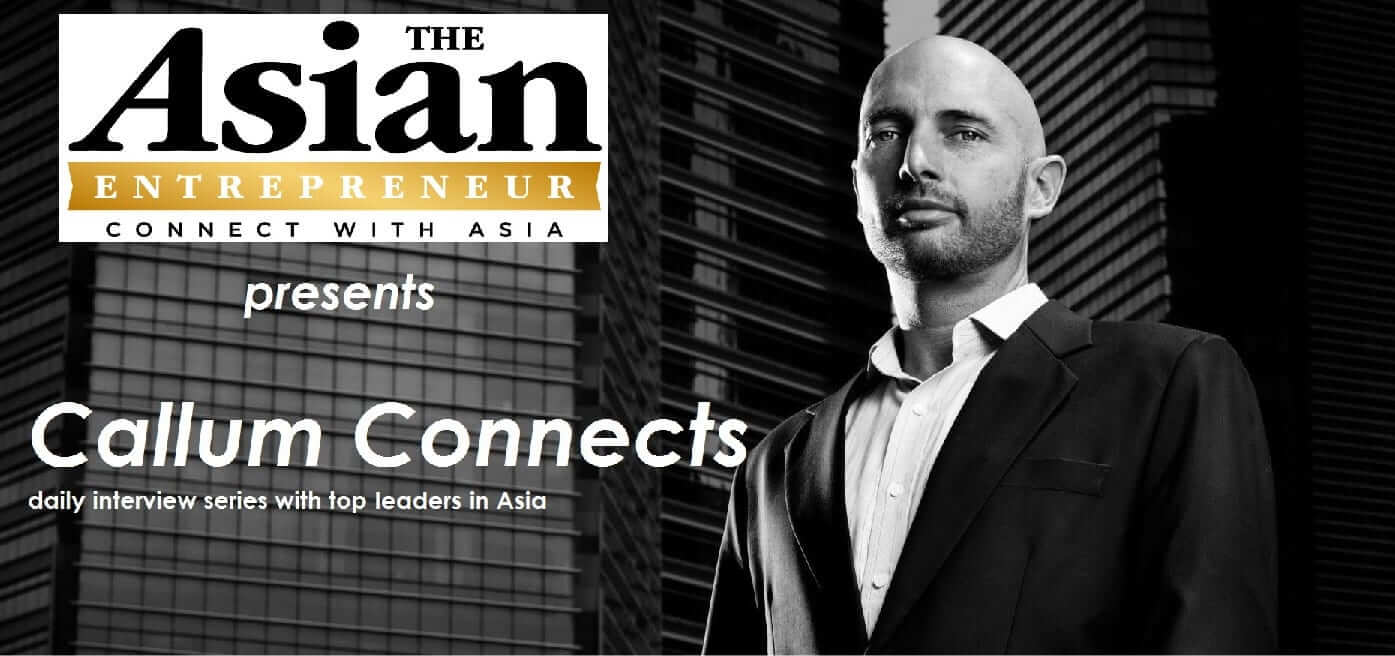 Callum Laing has started, built, bought and sold half a dozen businesses in a range of industries across two continents. He is the owner of Fitness-Buffet a company delivering employee wellness solutions in 11 countries and he is also the CEO of Entrevo Asia, a company that runs 40 week Growth Accelerator programs.
Take the 'Key Person of Influence' scorecard <http://www.keypersonofinfluence.com/scorecard/>
Connect with Callum here:
twitter.com/laingcallum
linkedin.com/in/callumlaing
Get his free 'Asia Snapshot' report from www.callumlaing.com