What's your story?
You could say I have been a international business nomad before there even were digital nomads. Economist by education, Marketeer by passion and CEO by experience I have worked across 4 industries (F&B, FMCGs, Telecomms and e-commerce) and  4 continents (Europe, Asia, Africa and the Americas).  I found my way to entrepreneurship via Global Fortune 500, Nasdaq 100, privately held companies to opening up my own start-up  
What excites you most about your industry?
Doing something new like we do (yield management in f&b e-commerce)  is by itself exciting as there is no path lined out, so being a pioneer and having to define so many things is both exhausting and thrilling  By launching in two markets at the same time (BKK and Singapore) we get to experience the industry (e commerce) at two different stages at the same time. In once case the challenge is about educating the user in the other it is about showing the user how you are different from other players in the space.
What's your connection to Asia?
First I got married to Chinese-Filipino lady (1998), then move to Asia in 2005 for work, spending the next 7 years in FMCGs and Telecommunications in Thailand, China, Lao, Vietnam and Cambodia before heading out to the Caribbean and coming back to Asia in 2013 to start my own business with eatigo.  
Favourite city in Asia for business and why?
Singapore for regulations, government support, tax and stability but I still prefer to live in Bangkok and look to Dehli and Mumbai for biggest potential.
What's the best piece of advice you ever received?
Do it!
Who inspires you?
Anybody who sees/realizes the obvious before everybody else does…many of these are entrepreneurs 🙂
What have you just learnt recently that blew you away?
ASO
If you had your time again, what would you do differently?
As a professional, start my own company earlier, as an entrepreneur build up super robust analytics earlier.
How do you unwind?
Spending time with my wife and kids (nothing like some quality time with a 6 and 5 year old to set your perspective right within a minute!), soaking in my favorite Onsen and running long distance with just myself and my music.
Favourite Asian destination for relaxation? Why?
Luang Parabang/Lao PDR (time moves slower there)  and Boracay/Philippines (best beach in the world)
Everyone in business should read this book:
Purple Cow by Seth Godin, Your Marketing Sucks by Mark Stevens and How to build a Billion Dollar App by George Berkowski
Shameless plug for your business:
eatigo is in the business of connecting empty stomachs with empty tables. We do this via dynamic pricing making us  to our own best knowledge and research the only full circle (user and merchant) platform for yield management in e-commerce F&B anywhere in the world.. We offer reservations at around 300 quality restaurants in Bangkok and Singapore ALL of which offer several  50% discount slots every single day and a minimum of 10% at all times. No coupons, no pre payment, just reserve, eat and enjoy your discount, what's not to love?
 
How can people connect with you?
[email protected]
—
This interview was part of the Callum Connect's column found on The Asian Entrepreneur: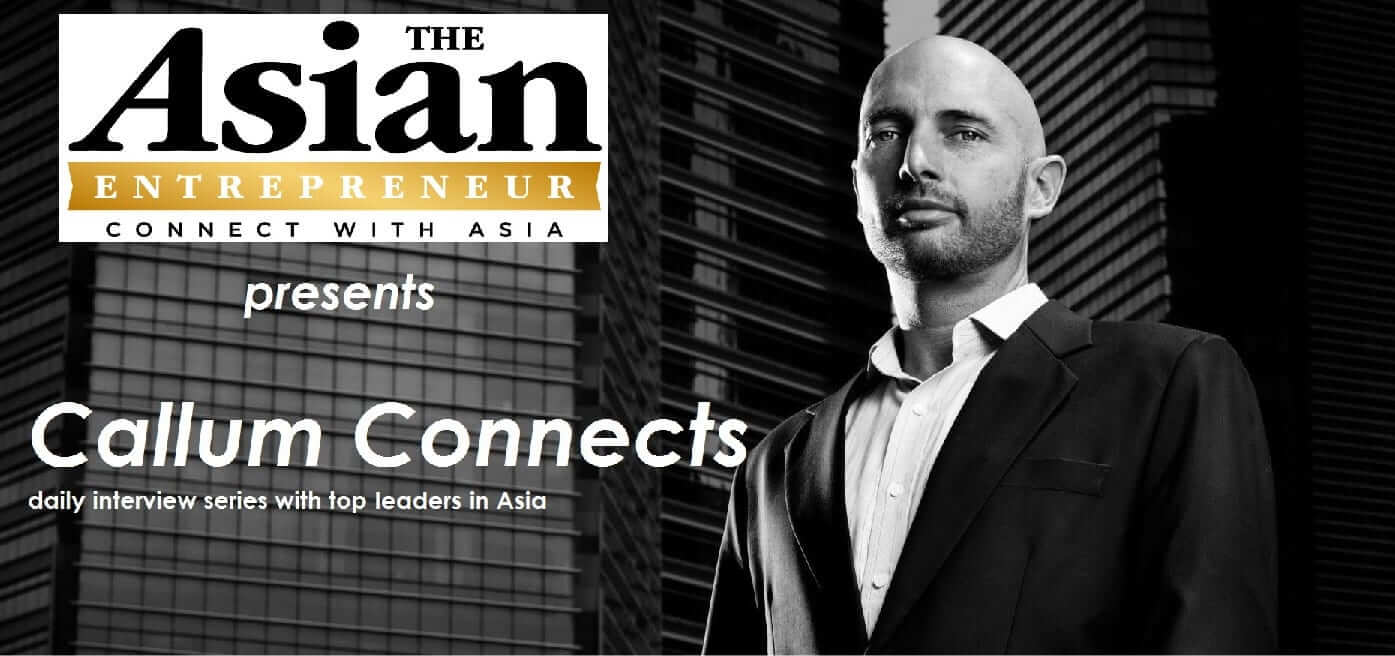 Callum Laing has started, built, bought and sold half a dozen businesses in a range of industries across two continents. He is the owner of Fitness-Buffet a company delivering employee wellness solutions in 11 countries and he is also the CEO of Entrevo Asia, a company that runs 40 week Growth Accelerator programs.
Take the 'Key Person of Influence' scorecard <http://www.keypersonofinfluence.com/scorecard/>
Connect with Callum here:
twitter.com/laingcallum
linkedin.com/in/callumlaing
Get his free 'Asia Snapshot' report from www.callumlaing.com