Using technology, this young entrepreneur eases the process of sourcing quotations and promotes transparency in the property management industry.
What's your story?
My interest in business started when I was in law school. I started a tuition agency with a couple of friends to earn some pocket money while studying. The agency actually took off very well but we had to shut it down due to internal disputes.
After getting called to the Singapore bar, I worked as a corporate lawyer at Drew & Napier during which I learnt a tremendous amount about how companies worked.
After 2 years of corporate life, I decided to plunge into the world of tech startups. My team and I started a PropTech startup called Pegaxis and made it our mission to digitise procurement in the property management industry.
In one year, we created a vibrant marketplace that currently hosts over 550 buildings and 2,200 service providers. Using technology, our marketplace platform eases the process of sourcing quotations and also promotes transparency in the property management industry.
What excites you most about your industry?
The property management industry may seem dull to most people but I find it extremely interesting due to the vast untapped potential of this evergreen industry.
There are also so many things that can be done for the industry to create value, and I believe we have a good opportunity to play a part to shape the future of the industry.
What's your connection to Asia?
Born, raised, studied and still currently work and live in Singapore. 100% Asian.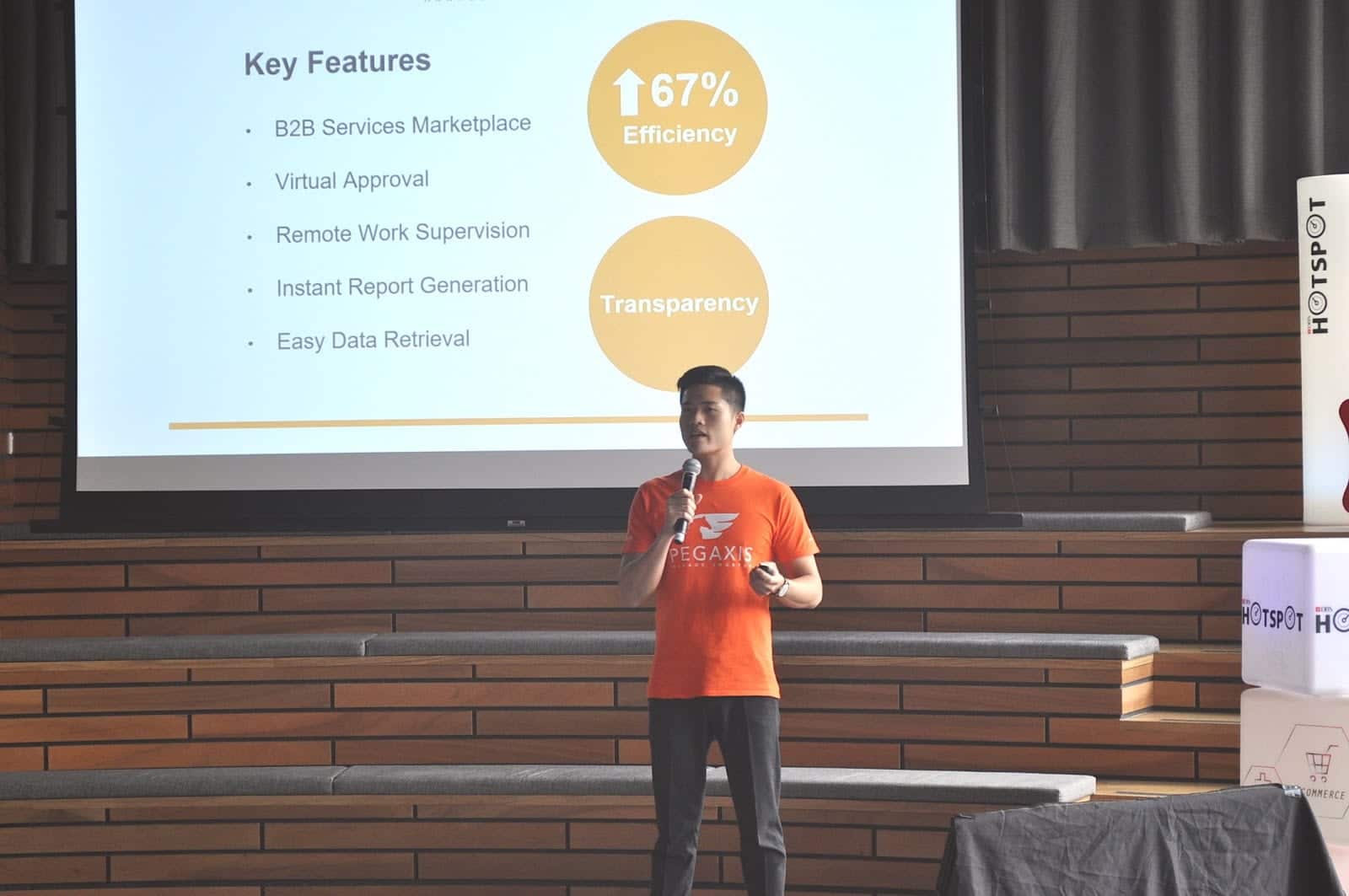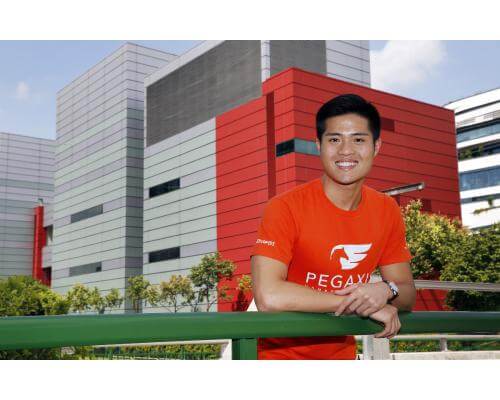 Favourite city in Asia for business and why?
Singapore for the ease of setting up a business and the trustworthiness of the people.
What's the best piece of advice you ever received?
Never be afraid to ask for help.
Who inspires you?
Jeff Bezos
What have you just learnt recently that blew you away?
Jeff Bezos said, "Failure comes part and parcel with invention. It's not optional."
It is important as an entrepreneur to learn how to accept failure, go back to the drawing board, reiterate and then try again.
If you had your time again, what would you do differently?
I would have joined another startup as an early employee in order to get an idea of what it is like working in a fast-paced startup company before venturing out to start up myself.
How do you unwind?
I unwind by doing sports – mostly swimming because I can completely zone out during a swim.
Favourite Asian destination for relaxation? Why?
Cebu. I can swim with whale sharks and go snorkelling.
Everyone in business should read this book:
The Hard Thing About Hard Things by Ben Horowitz
Shameless plug for your business:
Pegaxis helps condominiums save money by helping them to source for competitive property maintenance quotations from our wide pool of qualified service providers via our secure and transparent tendering platform.
How can people connect with you?
I can be reached at [email protected]
—
This interview is part of the 'Callum Connect' series of more than 500 interviews
Callum Laing is an entrepreneur and investor based in Singapore. He has previously started, built and sold half a dozen businesses and is now a Partner at Unity-Group Private Equity and Co-Founder of The Marketing Group PLC. He is the author two best selling books 'Progressive Partnerships' and 'Agglomerate'.
Connect with Callum here:
twitter.com/laingcallum
linkedin.com/in/callumlaing
Download free copies of his books here: www.callumlaing.com